Hilary Duff has admitted being Lizzie McGuire has been "torturous" in the past but now she's grateful for the role that propelled her to stardom.
Now 27, the actress was just a teenager when she landed the title role in Disney's young adult television series about schoolgirl Lizzie, her family and friends.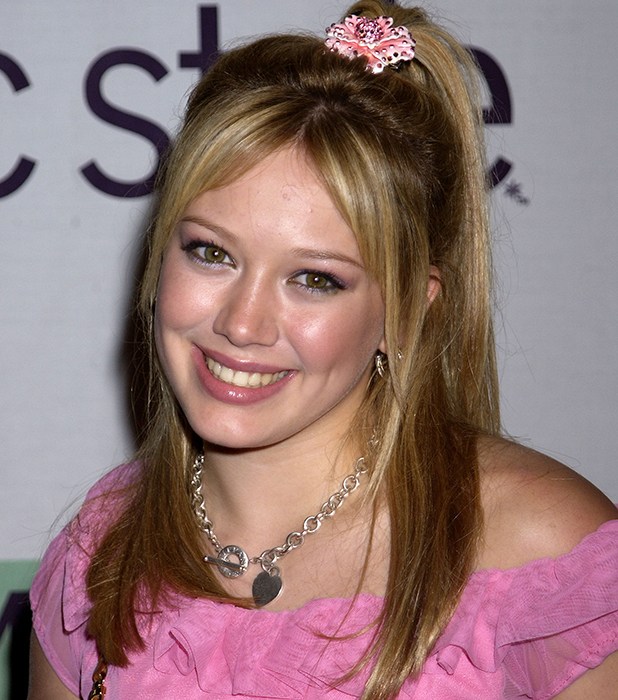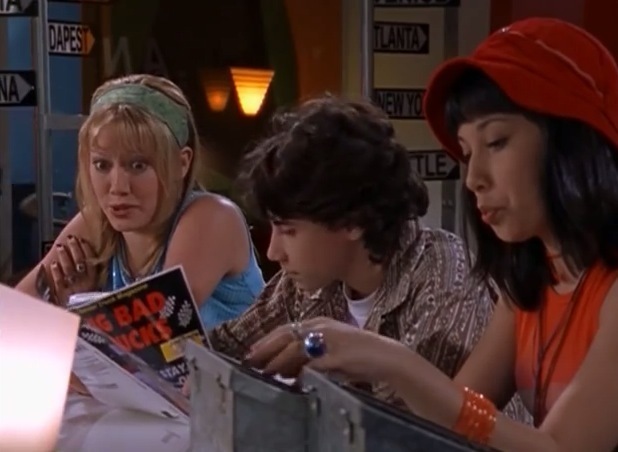 Lizzie McGuire
ran for two series between 2001 and 2004 and spawned a film adaptation,
The Lizzie McGuire Movie
, which saw Lizzie and her classmates on holiday in Rome.
Speaking to
PrideSource.com
, the actress said she was enormously appreciative of her Lizzie McGuire role now, but in the past she had found it "super annoying" being constantly connected to the show.
When asked how she maintained "relevancy in an ever-changing business" like showbiz, she replied: "There is no secret code that works, as lovely as that would be. I think I have a few things working in my favour.
"As torturous as it has been at some points in my life to be Lizzie McGuire, I think that when that show came out, it was such a part of who I was, I didn't feel like I was playing a part. The writers all knew me so well and were writing things that were happening in my life and things that I would say, and I was dressing exactly like I wanted. It was so me.
"For whatever reason, that show grabbed people at a time in their life when they really needed her or related to her, so obviously I think I got a lot of fans from that who followed me into my music career. I've always been a very open and reachable person for them to relate to, but that's one thing that has really tied us together and why I've kept fans for such a long time who have really followed my career and stuck by me and grown up with me."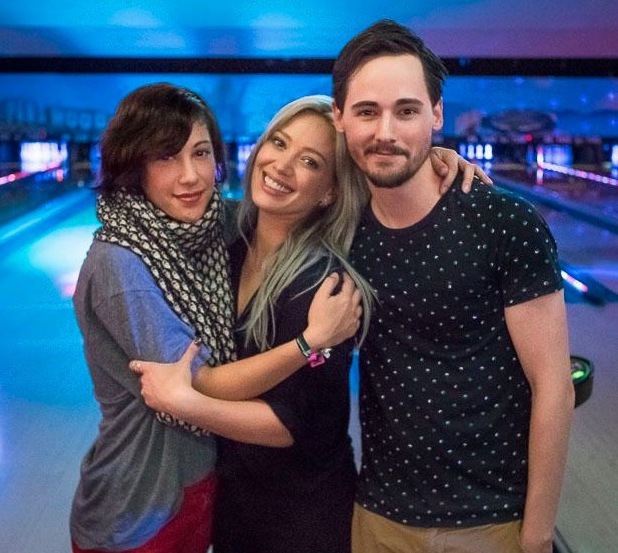 When asked to elaborate what she meant by "torturous", she replied: "I don't think during the filming it was torturous. I loved it during the filming. I just didn't know what a success the show was gonna be, and after that - four years, five years after that - and I was still Lizzie McGuire to people and that was super annoying. Now it's not. I don't care now. I'm grateful for it."
Hilary said last year she'd be open to a
Lizzie McGuire
reunion, catching up with Lizzie, Miranda, Gordo and the rest of the gang a decade later.
She told
HuffPost
: " love it! I would be totally open to it. My schedule is a little busy right now. But um … why not? I mean, so many people loved her. I loved her. Honestly, working on that show, I got so strong with my physical comedy and all the things that they would throw at me.
"I got covered in goo every week, and I got, like, smashed in the face with a locker every single week. And all this, I mean it was a really, really fun show. And obviously people really loved her. Maybe a "Lizzie: Where Are You Now?" like 10 years later."
YES PLEASE! DO IT!
Reveal is now on Google Plus! Join us here for the latest pictures, fashion and celebrity news!