Love Island star Jordan Ring was left rocked by the arrival of his ex-girlfriend during last night's episode of the show.
32-year-old Jordan had split from former flame Jasmine just a week before jetting off to Mallorca to star on
Love Island
, so you can imagine his surprise when she strolled through the villa's doors.
Single boys Josh Ritchie and Max Morley were hosting a dinner for new potential dates and Jasmine was one of the five girls to join them. On seeing her as she came in, Jordan quickly recognised who Jasmine was, telling his co-stars: "That's my ex-missus!"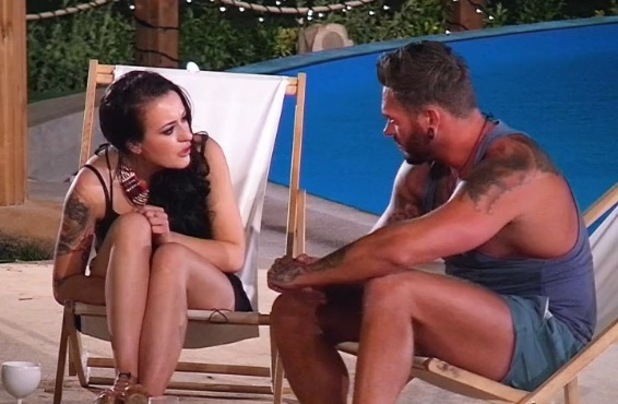 Jasmine quickly revealed she was Jordan's ex to Josh and Max, admitting she was pretty nervous to be back in her old beau's company. When Max asked 'are you the girl he dumped a week before coming in here?', she replied: "Yes, that's me."
Awkward, much?! Especially as
Jordan is now officially coupled up with Zoe Basia Brown
.
On seeing her new boyfriend's ex-girlfriend rock up, Zoe questioned Jasmine's motives for appearing on the show. She said: "We're really happy, I don't know why she would want to come and make him feel bad."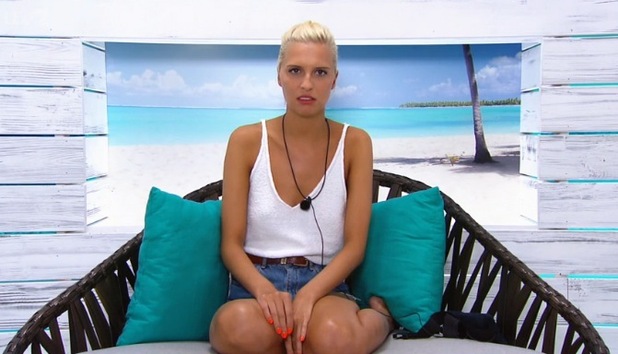 Aware that people may start to wonder why she has followed Jordan into
Love Island
, Jasmine insisted she wasn't there to cause trouble for Jordan and his new girl.
"People on the outside are going to think I'm in here to stir things up," she told Max. "That's not it. I've kind of been forced to move on, I genuinely don't have any feelings towards him in that sense. As a girl when you got screwed over you like to feel in control of a situation again. If I came here and did what I'm doing, I'm in control again. I'm doing stuff for myself."
After enjoying her dinner with Josh, Max and the girls, Jasmine finally came face-to-face with Jordan in a heated encounter.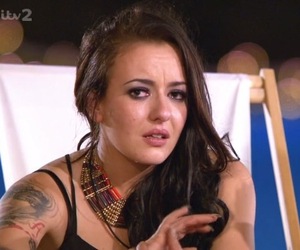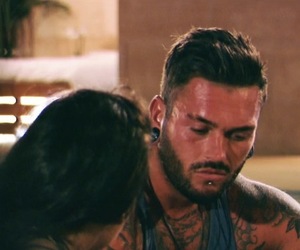 Understandably, the 23-year-old was reduced to tears on seeing her ex-beau and was quick to tell him he had really hurt her when they split.
It wasn't made exactly clear why Jasmine was so upset with Jordan, but one would think him telling her he loves her during their break up and then appearing on a reality dating show has something to do with it.
She told him: "You hurt me real bad... I am literally f***** gobsmacked you could treat me like you did. You treated me like sh*t... All I wanted was closure on it, that's all I wanted. I didn't want to get back together with you, I understood... You said you loved me, but you couldn't see a future with me. I have never in my life been so f****** screwed over by anyone, but you."
Jordan hit back: "We broke up for a solid reason. I gave you reasons, but you wouldn't listen. We weren't working out, I couldn't see a future with you."
"Don't sit here and blame me for a failed relationship," he later added. "You're every part of that relationship as well. It takes two to make a relationship and it takes a stronger person to end it if it's going nowhere."
Claiming she knew she would never get an apology from Jordan, she slammed him for dumping her by text, before storming out of the villa.
Quizzed by his co-stars as to what really went down with Jasmine, Jordan insisted he had finished things face-to-face, but sent a text after Jasmine had messaged him first asking if they would get back together.
Woah! So. Much. Drama.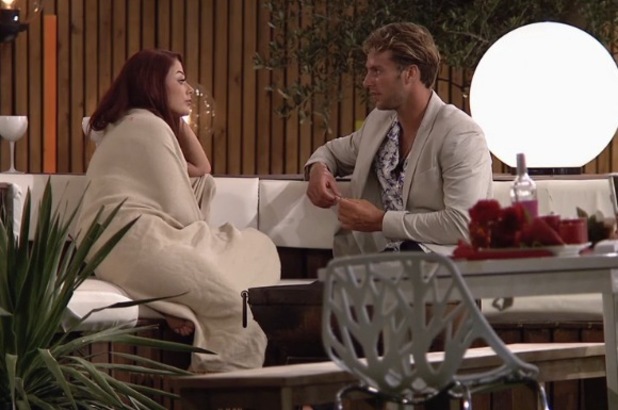 Elsewhere in the villa, Max was left unimpressed with his five dates,
setting his sights back on to his original love interest Jess Hayes.
Pulling her aside after his dinner date, her told Jess: "Hand on heart, if you walked through that door I would 100% pick you."
As Max had ditched her a few days before to couple up with
Love Island's latest evictee Naomi Ball
, Jess was a little wary about a reunion. And even though she confessed to co-star Lauren Richardson she still likes Max, she told the 22-year-old he would need to prove to her he was interested again.
Naomi, meanwhile, has said she has "no hard feelings" towards Jess and Josh
if they do end up rekindling their romance.
Following yesterday's ep, she tweeted: "Max & Jess always remained friends so of course they would rekindle after I left. No hard feelings, it's a game and they need to play it!"
Love Island airs nightly on ITV2.
For exclusive competitions and amazing prizes visit Reveal's Facebook page NOW!