Scores of Phillip Schofield admirers have been taking to Twitter to say they definitely WOULD vote the Silver Fox into an exclusive dating club!
On today's
This Morning
, viewers saw Phillip interviewing the founder of a website exclusively for beautiful people.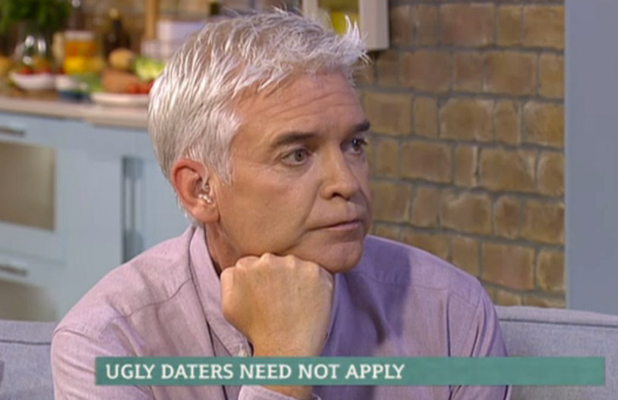 Greg Hodge had been explaining that in order to become a member of the website, hopefuls had to upload a photo which other members of the website would vote on in terms of attractiveness. And the members voting would be of the same age as the applicant.
He had said to Phillip: "You being in your 50s, trying to get on the site, being voted in by 20 year old girls, you might not have the best chances, but because it's weighted in your age demographic, you would get in no problem."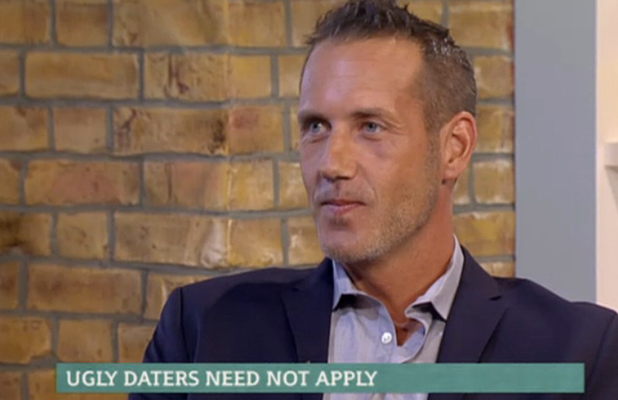 A miffed Phillip jokingly replied: "I think you'd be surprised how many 20 year old girls might find me attractive so you shut your face!"
And fans were quick to take to Twitter to assure Phillip that most definitely was the case!
Im a 20 something girl and find @Schofe very attractive @itvthismorning and beauty is in the eye of the beholder #beautifulpeople

— hannah lewis (@beefneck_hannah) July 7, 2015
How dare this guy say @Schofe isn't attractive! #silverfox

— cole (@niccoleeee_) July 7, 2015
@itvthismorning plenty 20 year old girls would vote you in @Schofe

— ivor (@Ifmc_) July 7, 2015
@thismorningitv I'm 21 and id definitely vote for you @Schofe ! #SilverFox #BeautifulPeople

— Charlotte Morris (@Charlotte_Mx) July 7, 2015
@Schofe @thismorningitv I would accept you Phillip and I'm 23 lol #beautifulpeople

— Libertie Walsh (@LibertieWalsh) July 7, 2015
As a 20 year old girl I can confirm I have a huge crush on @Schofe #ThisMorning

— sophie leigh (@sophhskii) July 7, 2015
I would definitely vote @Schofe onto the dating site #thismorning

— B E C C A ⚯͛ (@rebeccasmyth27) July 7, 2015
So there you have it! The women of the UK have spoken - and
Reveal
TOTALLY agrees!
During an introduction to the interview with Greg Hodge, a video had told us nine out of every ten applicants are refused, meaning 7.5 million people are not deemed attractive enough to join. And of the members, around 3,000 were recently booted off the website and placed back into the application stage after failing to maintain their standards of beautiful.
Defending the concept, Mr Hodge said: "It's founded on the basic principle of human nature that we want to be with someone we are attracted to. It's Darwinism. It's millions of years of evolution.
"Looks are subjective and beauty does lie in the eye of the beholder so the only way this works is if we democratise the process so we have given the power to the members to let them define beauty."
Reveal is now on Google Plus! Join us here for the latest pictures, fashion and celebrity news!