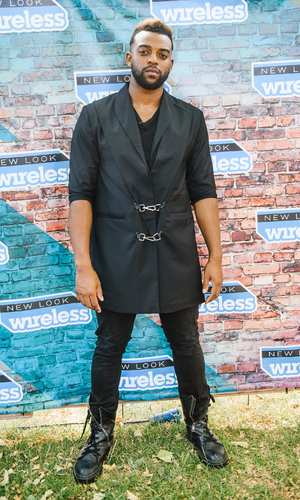 Just moments after coming off stage at New Look Wireless Festival, OWS aka Oritsé Williams, tells Reveal that he is still very much on "cloud nine".
It's been almost one year and seven months since JLS - Oritsé, Marvin Humes, JB Gill and Aston Merrygold - said their goodbyes as a group. JLS (Jack the Lad Swing) were runners-up of the fifth series of
The X Factor
in 2008, and went on to achieve huge chart success.
Now solo, Oritsé tells
Reveal
that he is overwhelmed by his first festival performance: "I'm just so humbled that so many people gravitated towards the stage to see me perform. It was a massive buzz for me. It's the first time that I've ever performed at a festival and I've been coming to Wireless Festival every year and I never thought I'd be one of those artists to perform here, let alone solo.
"My mind is pretty blown at the moment, I'm on cloud nine," he continues. "I'm in shock. I'm just very humbled that so many people came out and I've seen new fans and so many new faces. To see my name on the poster under Kendrick Lamar is just crazy. I was here last year and I spoke to him and I never thought I'd be on the same line-up."
Oritsé has already treated fans to debut solo single 'Waterline' featuring Pusha T, but going solo is a very different experience from being in a group.
"It feels like a completely new thing, almost like a rebirth," he tells us. "I'm making music that I'm very passionate about and that I love. A lot of the songs that I write have a very deep, heart-driven element to it. A lot of it is personal, real life stories that I went through and hopefully other people can relate to it.
"It's completely different music and it's interesting to see how people gravitate towards that. I love that."
Naturally, we ask Oritsé if an album is on the way. "Everyone's been asking about the album," he says. "There's a lot of pressure on me for this album. I'm taking my time. People are eager and everyone wants the album but I've got to do things as and when it feels ready.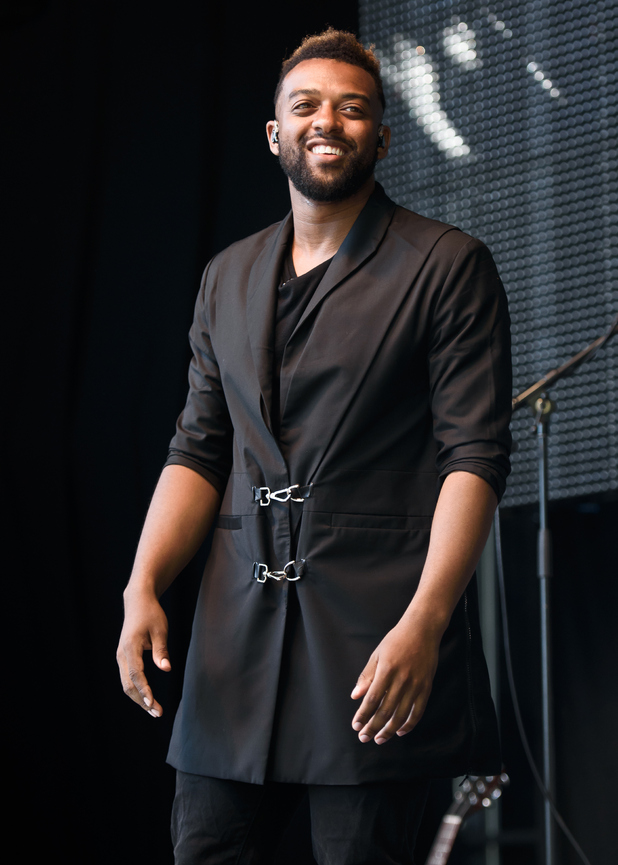 "I'm not rushing this. This is a slow road, this is taking my time and I'm releasing records as and when I feel they're right for me and my team.
"We've got a lot of records that we're excited about but we want to get back in the studio and write even more records until we're really, really happy and content that this is going to be the first offering. We've got no time limitations or constraints on what we're doing. It's got to be right, that's all that matters."
Oritsé nods to MNEK passing through the press area and gets back to the interview at hand. Still looking very much on "cloud nine", he speaks about the support of his fans.
"I want to thank all my fans that have supported me from JLS to now being OWS," he says. "I'm very, very grateful for their continued loyalty, support, dedication and commitment. A lot of my new fans are called ORIginators, so for all the new fans coming on board, all my ORIginators, I love them to bits. And all my past fans with JLS I love them too. I'm just very grateful and humbled."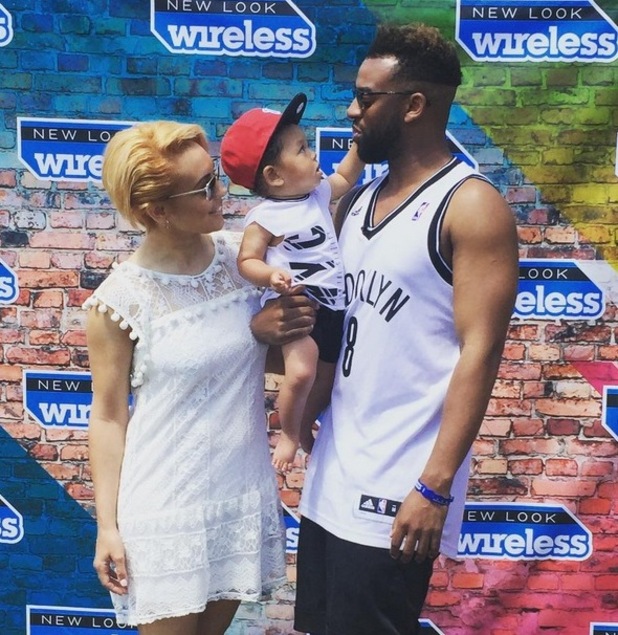 But there's one more thing we need to ask Oritsé about - his baby son Omré. We saw Oritsé's girlfriend AJ Azari looking effortlessly stylish as she walked with Omré (who is seriously too cute for words) through the VIP section. The couple welcomed their baby boy on 24 August last year.
"Fatherhood is amazing," Oritsé tells us. "This is Omré's first show and he is seeing his dad perform for the first time. How amazing is that?! He's enjoying the sun and having a good time, he's going to sleep well!"
For exclusive competitions and amazing prizes visit Reveal's Facebook page NOW!
Watch OWS' video for 'Waterline' below: