Justin Bieber has treated fans to a naked picture.
Yep, the former child star showed that he's all grown up and rather proud of his physique by posing totally starkers on a boat during a recent holiday abroad.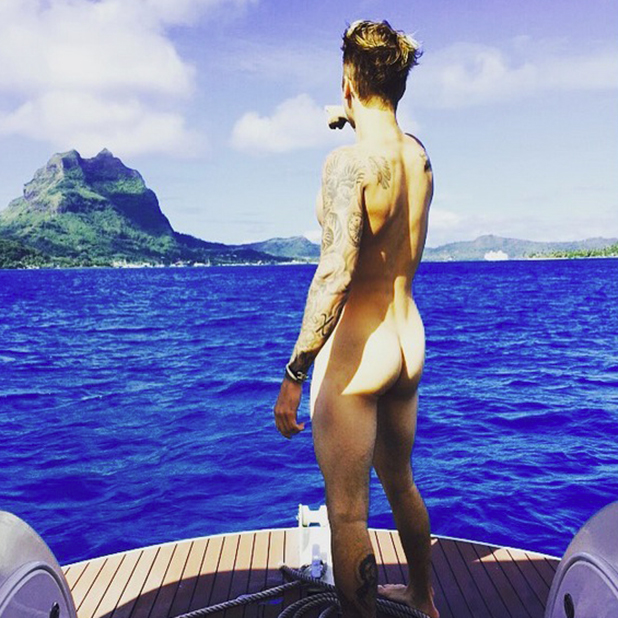 JB, 21, shared the image to Instagram along with the cheeky caption: "Look."
Oh, we see what you did there Justin!
More than 1.2 million fans liked his picture, with more than 366,000 leaving comments, with plenty along the lines of: "Turn around Justin!"
Meanwhile, in other Justin news, it emerged over the weekend that his pal Joe Termini suffered a nasty shark bite on their holiday to Australia.
Justin shared an image of Joe's injuries with the caption: "Exactly why I hate sharks. They told us reef sharks don't bite."