TOWIE's Gemma Collins threw a drink over best mate Bobby Norris after an explosive argument in last night's episode.
Marking the return of the GC, despite burying her "demanding and rude" alter-ego in the last episode, Gemma went to a pool party to confront Lauren Pope and Vas J Morgan, who she fell out with in Marbella.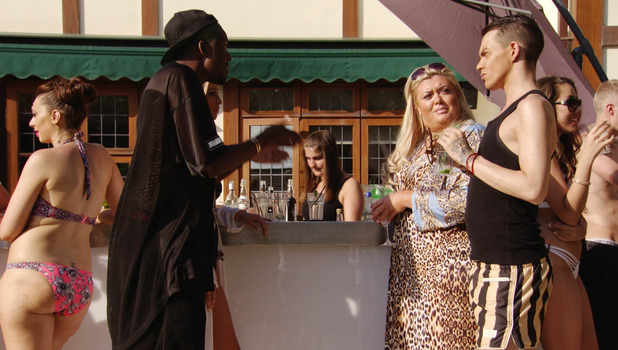 Initially on Gemma's side, Bobby lashed out at Gemma for 'throwing him under the bus' as she accused him of doing impressions of Lauren.
Earlier, Gemma was seen talking to Mario Falcone about why she has a problem with Lauren.
Gemma said: "I'm cut and dry. here's no bulls**t candy floss sugar coating bulls**t. This ain't GC come back, this is just Gemma. I found it very bizarre that Lauren let me buy her dinner, was sticking clip in extensions in my hair, and sort of having a laugh.
"I'm pleased she did an impression of me, 'cause it proved you have got a personality and you're not just a tombstone."
Gemma was also speaking to Bobby, Chloe Sims and Jessica Wright about Lauren's impressions of her. The group were laughing as they began to mimick some of Lauren's facial expressions.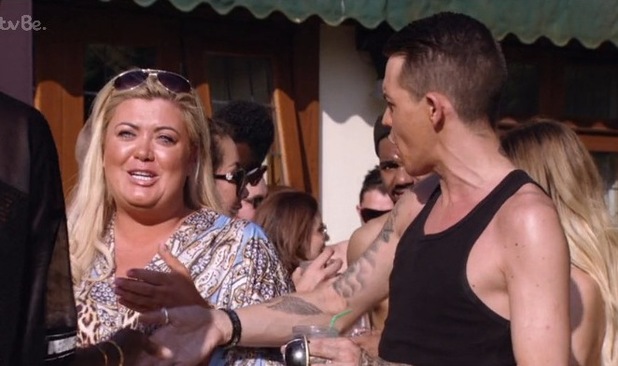 Meanwhile, Lauren spoke to Vas about
Gemma's recent comments about her
, saying: "She's gone in hard on me saying I'm a Kylie Minogue wannabe. I drink hot water and lemon, my botox face. She was so out of order. She's loud, she's over the top, she's unnecessary."
However, it all kicked off at the pool party when Gemma and Bobby came over to Lauren and Vas.
Vas told her to go if she only came over to "hurl abuse", but Gemma said she came over to see "Lauren's fantastic impressions" of her.
Lauren then impersonated Gemma, and the pair began bickering, with Lauren declaring: "I'd rather have my personality than your personality any day of the week."
Vas told Gemma to go, but she hit back: "I'm not going anywhere, 'cause I'm the GC. She's back."
Continuing to speak, Vas said: "We don't want to be around you, Bobby doesn't want to be around you. F**k off."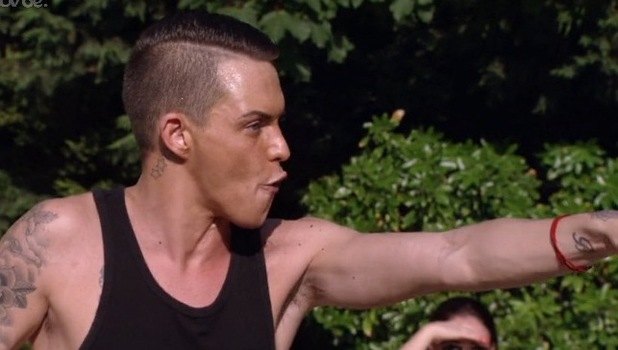 Gemma then told them that Bobby had earlier done an impression of Lauren, saying, "It's just going to come back and bite you in the arse".
However, a fuming Bobby shouted: "Gemma, now here's when you're supposed to be my mate. It was Chloe Sims. That was Chloe Sims that done that. Now don't f**king throw me under the bus. Come here and tell the truth, now."
Having stormed off, Gemma was crying, while saying: "I'm disgusted. He's out of order."
Bobby chased after her and began shouting, "She's just thrown a f**king drink at me" in disbelief as a scuffle broke out. Gemma was heard saying: "He is not a friend."
For exclusive competitions and amazing prizes visit Reveal's Facebook page NOW!
10 reasons why we want to be in TOWIE: