TOWIE's Pete Wicks has said he wants to sort things out with co-star Lewis Bloor.
Things have been
tense between the guys since last week's boys' night out
when tempers were raised over… well, we're a bit confused what started the row in the first place.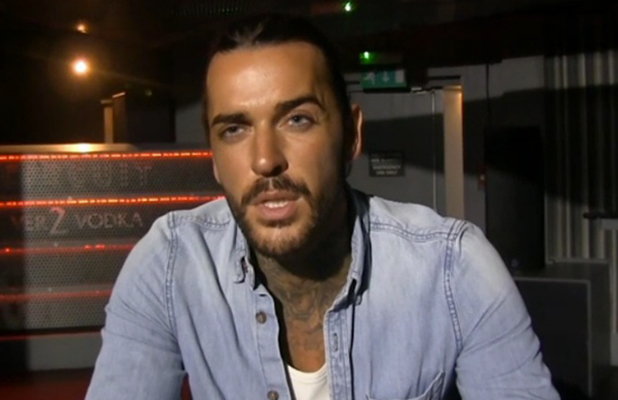 We think it was Tommy thinking Pete had said one thing to him and another to the girls when it came to the Ferne McCann drama.
Either way, co-star Lewis ended up getting involved.
We saw on last night's episode that Pete and Tommy had sorted out their differences but things between
Pete and Lewis still seemed a bit awkward
despite Pete going over to make peace.
Speaking to the official website, Pete said: "Now that I've spoken to Tommy I think that's the end of it, to be honest with you. I didn't really want the agg to begin with. We've broth said our piece now. I think it was all blown out of prop now. As far as I'm concerned, we're sweet.
"I do want to sort things with Lewis. There was no issue before that night. I will say to him that the other day, things got a little over the top.
"When I see him, I'll just have to tell him I was defensive and maybe I did speak over him and I think that's why he's got the hump with me. But at the time I was intent on speaking to Tommy so I didn't give a monkeys what anyone else's opinion was. Hopefully he will be cool with that and that will be the end of it."
We saw Pete approaching Lewis on last night's episode to clear the air, but Lewis was initially reluctant to engage in conversation.
"I think you was rude and aggressive," said Lewis. "If you point fingers at and swear at my friends I will be involved. I believe in something called manners, mate. I don't know about you. I stick up with my pals."
Pete argued he'd been defending himself and talking to Tommy, who didn't have a problem with what Pete had said.
Lewis eventually said: "How about this? You've taken it wrong that we were trying to attack, and we've taken it wrong that you were being rude and aggressive?"
TOWIE
airs Wednesdays and Sundays at 10pm on ITVBe.
Ten reasons we want to be on TOWIE!