Mark Ronson paid tribute to his late friend Amy Winehouse today, saying: "She was the most magnetic, talented person I've ever been around."
The musician and producer was close friends with Amy and worked with her on iconic tracks including 'Valerie', 'Rehab' and 'You Know I'm No Good'.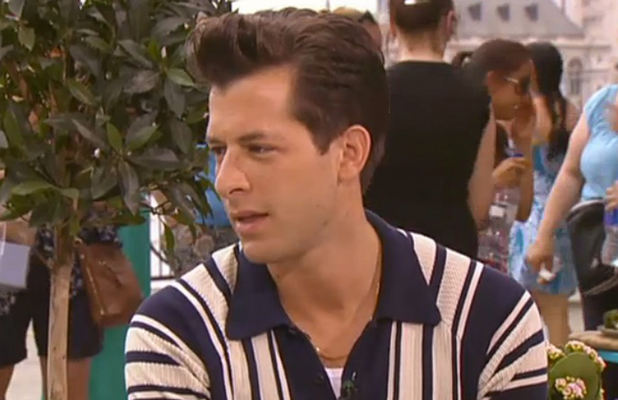 Ahead of the release of a documentary on Amy this Friday, he told ITV's
This Morning
:
"The first day that we met she came to my studio in New York and I asked her what kind of album she wanted to make, and the way she talked about music and played me one of her songs on acoustic guitar - I was like, 'This is the most magnetic, talented person I've ever been around.'
"With 'Back To Black' and all those kind of songs, she really wrote everything by herself - that never happens now - even with the most talented artists are always co writing… Amy would just go in a room and come back out two hours later with some piece of genius."
Mark also spoke today about the phenomenal success of his recent track 'Uptown Funk' featuring Bruno Mars.
After Phillip Schofield reeled off the seriously impressive figures for downloads and streams, Mark said: "I'd be silly to think I'd ever have a song as big as 'Uptown Funk', it was something so lucky - a once in a lifetime - but my new song 'I Can't Lose' is a song I'm just as proud of. It's all the same musicians and writers that worked on 'Uptown Funk'."
Reveal is now on Google Plus! Join us here for the latest pictures, fashion and celebrity news!