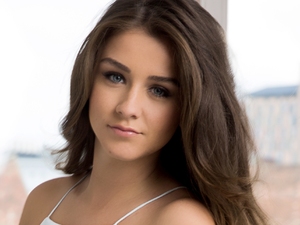 Brooke Vincent exclusively shares her fashion favourites, beauty and style picks and celebrity highlights with Reveal.
Hello everybody,
I hope you're all having a lovely week. I'm writing to you on my flight back from Las Vegas!! I know, I know... I'm so posh. Ha ha!
So, Las Vegas!
Considering I had two weeks booked off work I thought, 'Why not book another trip with the girls?' So about a month ago, we did exactly that! I went to Vegas when I was 21 but this time I knew where to go, and where I liked to eat, etc. I travelled with my friends, Liz and Demi, and we had a ball!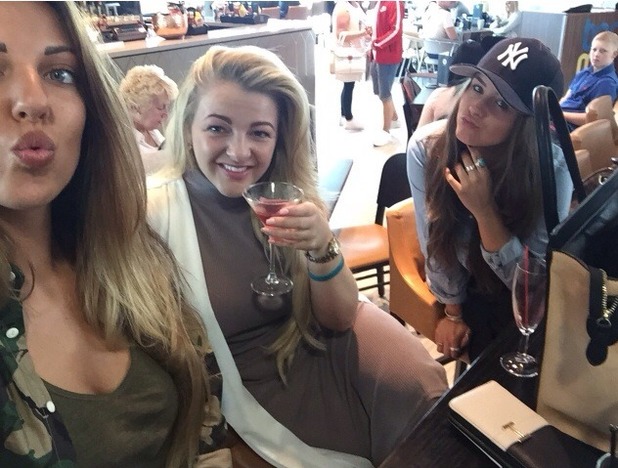 Being a tourist
One thing I absolutely loved over there was how beautiful everything is. I could walk around the hotels all day. We stayed at The Cromwell; it was really cute and only had a few floors, whereas the last time I stayed in a huge hotel.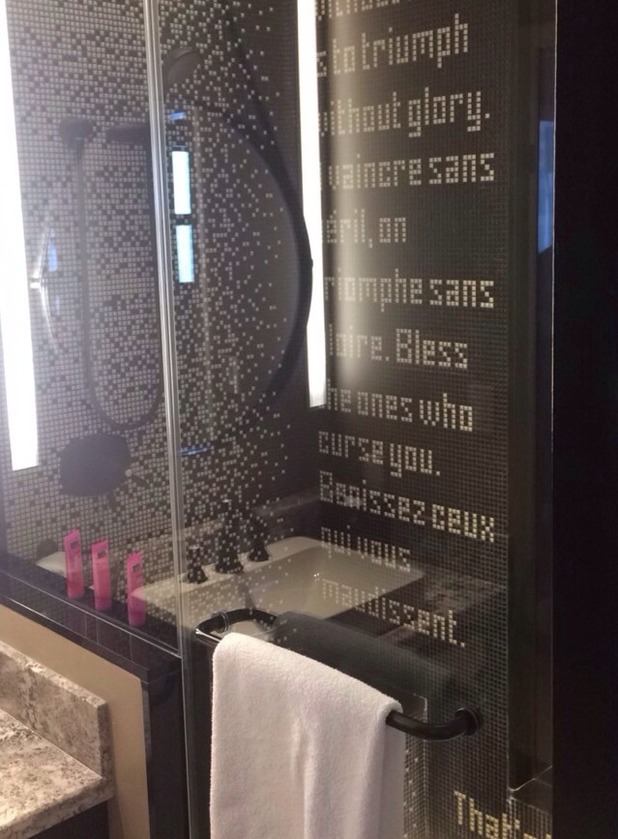 Here are a few pictures from my touristy hour: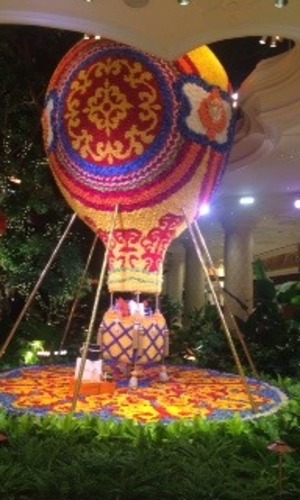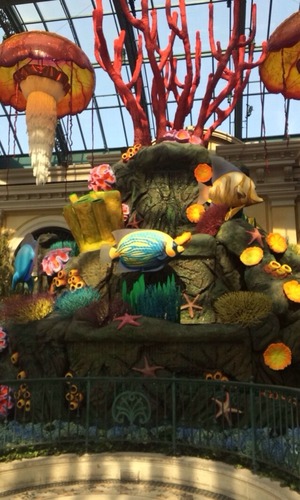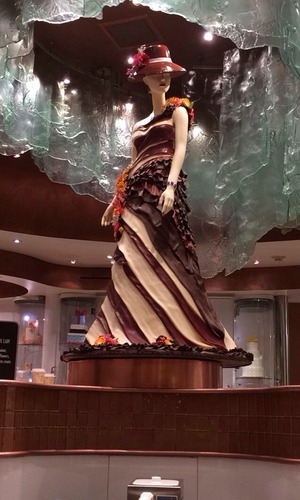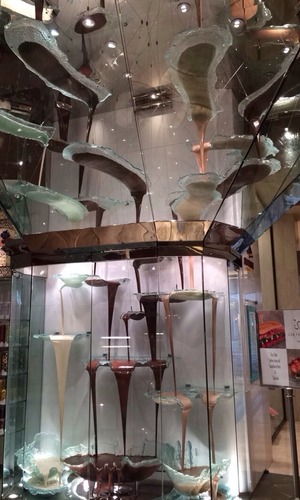 Vegas fashion
One thing I love about being on holiday is getting out all of my clothes and picking my favourites because let's face it, most things look better with a tan. I usually take more than I need and end up wearing one third of it. I have my favourite bikini I wear most days and then the new matching underwear is compromised with a strapless bra that doesn't match because of the dress. I never learn and still have to go through all of that malarkey every time I go away. Although something I try to do is to take a choice of tops to match the one pair of trousers or shorts. That way you have choice on the day. I've been there too many times where you don't want to wear the clothes you've taken, or you sit and remember the top that would look amazing with them is in a draw at home. It's a struggle! I should take my own advice on this one, but don't rush packing. Take your time go through outfits day by day and do underwear, accessories, shoes and bags to match.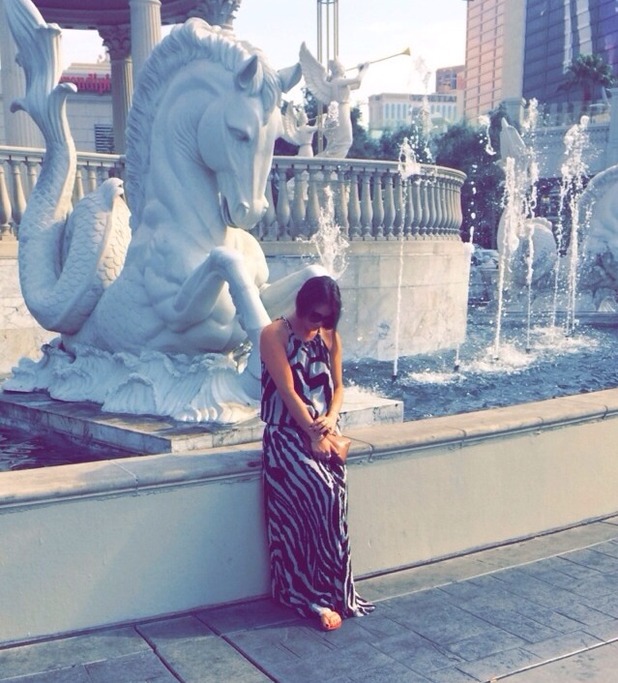 Airport decisions
When I was sat in the airport I realised how differently people actually dress for the same occasion. I saw the standard fresh white trainers that are brand new for the trip, and flip flops, and then the glamorous girls that can power through in wedges. Some people wear jeans, tracksuits and shorts, and girls who are normally going places like Marbella wear a pretty dress so as soon as they land they are ready for the day. My usual outfit for the airport is something really relaxed that I can move in. It normally involves a cap and trainers! On a 10 hour flight, something relaxed and free is always best. Especially because as soon as I'm on the plane I squeeze myself into some awkward positions to try and get some sleep. I know I'm 23 but I still have a teddy called Juicy. Juicy the ted comes on every flight because she doubles up as a pillow and I always try to take a little blanket or thin scarf just in case the plane is a bit nippy.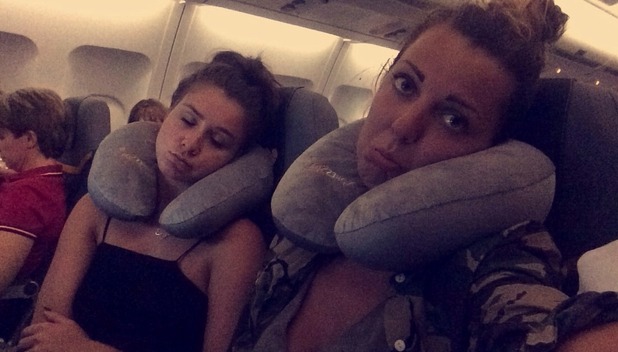 HOT HOT HOT
Vegas was boiling! For anybody travelling there please remember to pack lots of sun cream. I'm usually rubbish with remembering to put it on, but when my mum is not there I get a reminder every morning from her saying, 'Brooke, don't forget your sun cream'. Another favourite is, 'You will only peel Brooke; it doesn't mean you won't catch a tan'. I really am becoming more aware of how important it is to look after yourself in the heat. Another thing for everyone over 18 is drinking. Don't get me wrong, we had a lot of cocktails in the sun, but every morning we had three bottles of water each and then throughout the day to rehydrate ourselves. It also helps to pace yourself and make sure that you're drinking alcohol as responsibly as possible.
Bikini NOT ready!
As soon as I say this, everyone always says 'Oh you're talking rubbish, there is nothing on you' and to be honest, I'm guilty of saying that to others too. The truth is, that you see yourself differently to how others see you. I have friends who have the perfect body in my eyes, but like everyone else, they have their hang ups! I definitely have a few. The reality is everybody's vision of beauty is different, especially the opinions of women and men. Let's face it girls, we dress for women and not men (one of my little mottos there) and the truth is that we need to embrace it as women. I'm a true believer in 'you get out of your body what you put into it' and if I was so bothered I probably wouldn't eat as much fast food as I do and tell myself, 'This year I will really try for a good bikini body'. Let's just embrace it girls, curvy is good as is having a slender frame. Love your body!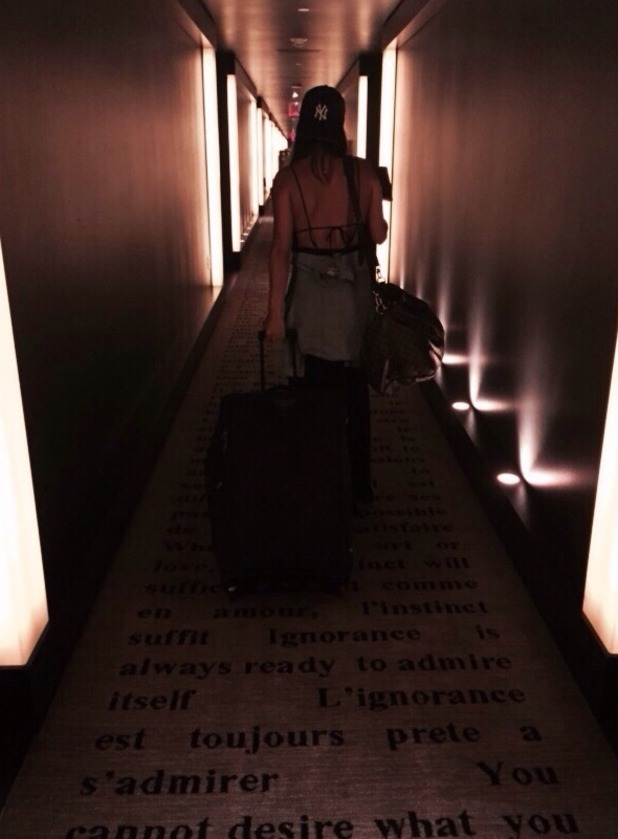 American TV
After
coming home from Ibiza
I was super super excited to see that
Orange is the New Black
is back for a third series. I loved the first two and I'm enjoying the three episodes that I have watched up to now. I've also seen that the new girl Ruby Rose isn't half causing a stir! Well, isn't she just a beautiful piece of art?! I'm not up to the bit where she comes in yet but I'm mega excited. To anybody that hasn't watched it, I suggest you start! I love it and would highly recommend it.
Plane life
I'm the worst for getting bored on planes. I get really fidgety, particularly a few hours in. It's always good to find something to watch. On this trip, I watched
Cinderella
on the way out and started the
Scandal
series on the way back. I loved it. I love a powerful woman as the main part, so there's another recommendation. In addition to films, I love reading on a plane, but it has to be a book that you just can't put down. My favourite thing about being on the plane is the duty free. You know when you're looking through that magazine up to four times and because you look so much, all of a sudden you
really
need that make-up. I'm laughing because I've just done it!
See you soon.
Love Brooke xxx
For exclusive competitions and amazing prizes visit Reveal's Facebook page NOW!