Fearne Cotton has insisted she WILL return to work once her second child is born.
The former Radio 1 DJ spoke out to correct reports today that she was planning to be a stay-at-home mum with son Rex, two, and the new arrival.
Fearne tweeted: "For many who are reporting I'm not returning to work after the baby. Absolute rubbish. I'm so excited about getting back to work at some point.
"I'm just not going to put pressure on myself to do so too soon."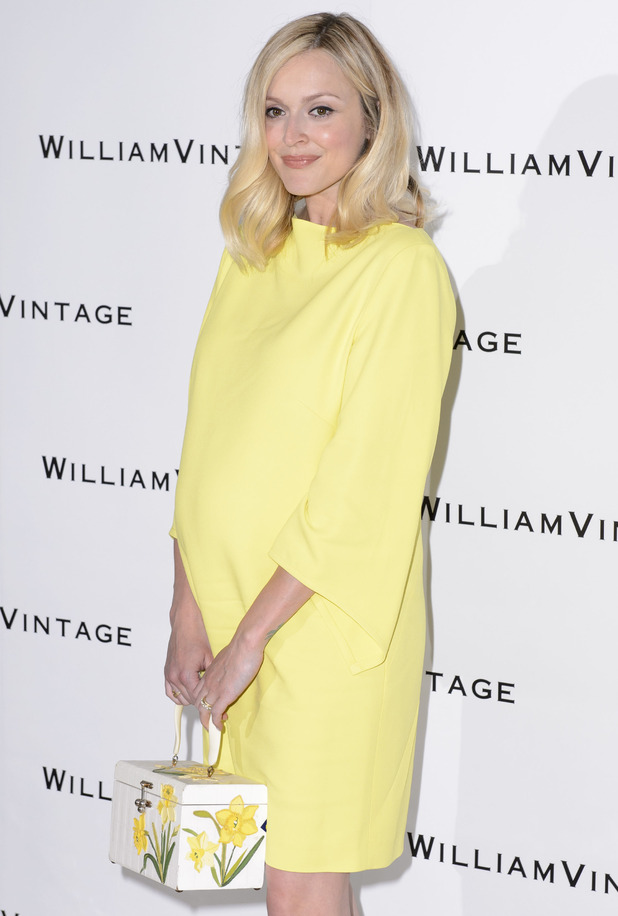 The rumours came after some outlets misinterpreted
Fearne's interview in the new issue of Red magazine.
Fearne, 33, had said: "If an amazing opportunity came in, then I would do it. But if there wasn't anything really grabbing me, I would be very content being at home with the kids."
The star left her Radio 1 show in May after ten years on air in order to focus on other projects. She's still a panellist on
Celebrity Juice
and has a successful fashion and homeware line. She's also voicing a Voice Trumpet in the revamped version of
The Teletubbies
.
Relive Fearne's old maternity fashion
Copyright: Rex Features