Katy Perry is very proud to be very successful (and very rich).
The 'Roar' singer appears on the cover of Forbes business magazine's new issue that details the richest celebrities in the world over the past year.
And guess what? Katy is number one among the girls!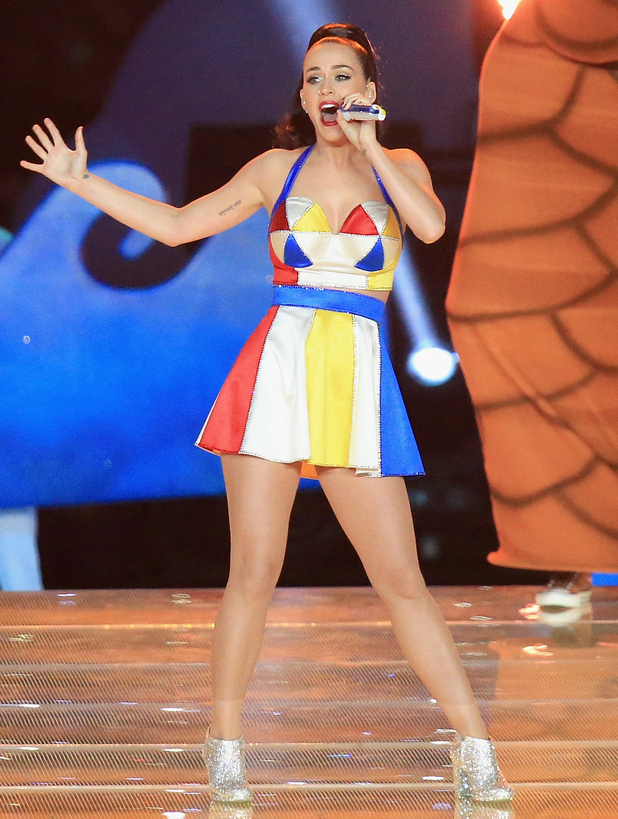 The magazine estimates that Katy raked in a mammoth $135 million last year thanks to her music sales, huge 'Prismatic World Tour', accompany merchandise sales and endorsement deals. She grossed more than $2 million per city across her 126-date tour.
Wow.
Posting an image of the Forbes magazine cover to Instagram, she revealed other women in the past had declined the opportunity to appear on the cover for fear of sounding conceited.
"Before accepting the offer to be on the cover of Forbes, I was told that a lot of women have previously shied away from doing it. I wondered if it was because they thought socially it would look like they were flaunting or bragging or it wasn't a humble decision.
"Ladies, there is a difference between being humble and working hard to see the fruits of your labour blossom, and your dreams realised. Hopefully this cover can be an inspiration to women out there that it's okay to be proud of hard earned success and that there is no shame in being a boss."
Katy's insane earnings actually placed her third on the overall list of rich entertainers, just below boxers Floyd Mayweather and Manny Pacquiao
The top ten richest celebrities of the last year:
1. Floyd Mayweather, $300m
2. Manny Pacquaio, $160m
3.
Katy Perry
, $135m
4. One Direction, $130,m
5. Howard Stern, $95m
6. Garth Brooks, $90m
7. James Patterson, $89m
8. Robert Downey Jr, $80m
9. Taylor Swift, $80m
10. Cristiano Ronaldo, $79.5m