TOWIE's Pete Wicks found himself on the receiving end of some criticism from the guys on a boys' night out yesterday.
It was all a bit confusing as to what the actual issue was: it seems to be that the boys thought he had been saying one thing to the girls but another thing to them. He denied this.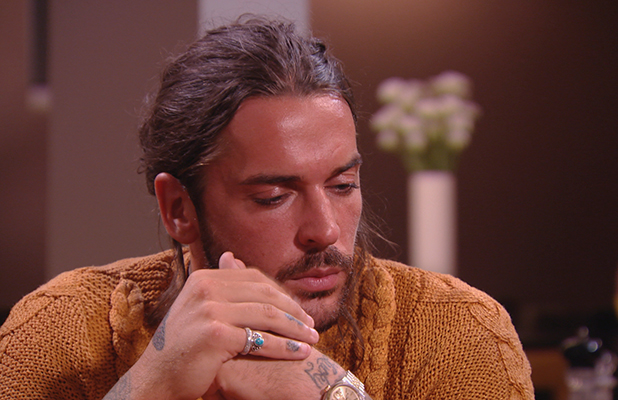 Lewis told him: "It seems you're showing one face to the boys, being a lad, and you're trying to show another face to the girls. You're sitting here now, talking down to us…"
Pete interjected to say he definitely wasn't talking down to any of them.
He had started the conversation by saying he felt there was "animosity" between himself and Tommy after last week's Ferne row, where Tommy branded Ferne "loose". And Pete simply wanted to clear the air.
Pete had said: "I feel like there is a bit animosity between me and you. What I said was you didn't paint yourself in the best light by what you said to Ferne."
He said he just felt men needed to be careful what they said to women.
Tommy said: "As a group of boys, we've made you feel welcome. You have to have your say on what you think and we respect that… We think a lot of you. I'm being dead honest with you. For us to pull you on one thing ain't digging you out. It's just to say this is the way we are and this is our morals."
TOWIE
airs Wednesdays and Sundays at 10pm on ITVBe.
Ten reasons we want to be on TOWIE!