Taylor Swift has promised to buy tickets for a distraught fan who missed her Hyde Park, London concert because of airport delays.
Stephanie Be had been hoping to watch Taylor performing at British Summertime on Saturday evening (27 June) but travel nightmares meant she arrived only in time for the last three songs.
She had been tweeting British Airways during the evening and after arriving at the gig late, she said: "Plenty of tears were shed today. Absolutely broken. Horrific. Just horrific."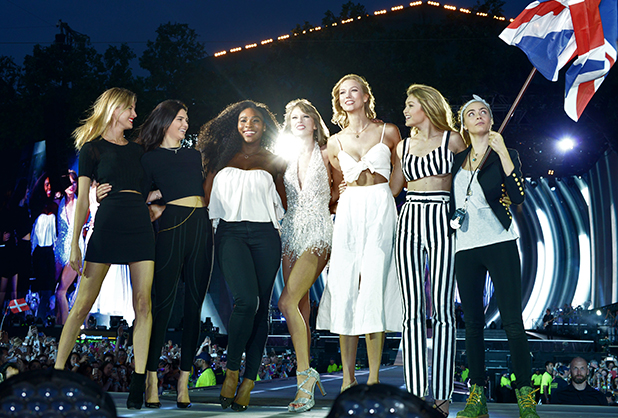 But little did she know that Taylor had been watching…
Stephanie probably got the surprise of her life when Taylor tweeted directly at her: "I'm really sorry you missed it but if you can get to Dublin I'll buy you tickets! Sorry to hear about the travel nightmare."
A clearly stunned Stephanie replied: "*squeals* I am in literal shock. You are an amazing human. Going to try & get to Dublin instead of going home tonight. *dies*"
She added: "Thank you a million times over @taylorswift13 - I need you to know that I am trying everything I can to change my flights & buy new ones."
Stephanie and boyfriend Joe Crann, who live in South Africa, managed to sort flights to Ireland and tweeted yesterday: "We're on the plane to Dublin! A bit of a leap of faith, hoping @taylorswift13 was able to sort those tickets out."
Fingers crossed!
Everyone is rooting for them though – even the staff at The Gibson Hotel in Dublin who left a bottle of champagne in their room along with a note saying it was a gift from fellow Swifties.
Love it!