He may have flirted with Jess Wright, Ferne McCann and Chloe Lewis, but don't be fooled into thinking TOWIE newbie Peter Wicks is easily won over. In fact, he reveals he's never had a 'serious' girlfriend.
"I've been single my whole life, the majority of it anyway. My last relationship lasted six months and that was probably the longest," Pete, 26, confesses.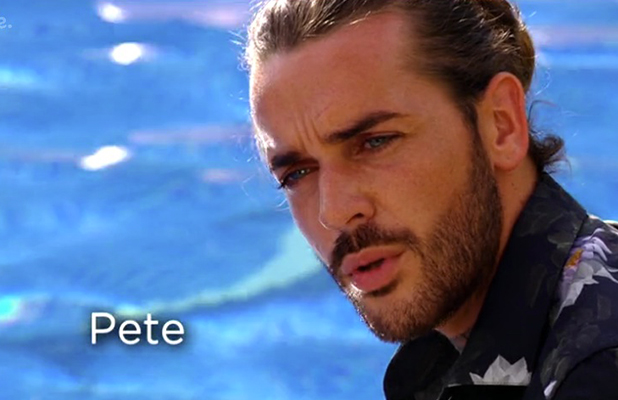 "There's no point settling for someone when it isn't right. I won't chase birds. I never have and I never will.
"I think it needs to happen naturally and I don't fall in love easily. I'm happy being single".
He also denies any flirty exchanges with Ferne, 24, despite messaging her on Twitter before the joining the show.
'I had a bit of banter with Ferne but there's no attraction between us," he says.
"She's not my type and I'm too short for her. I'm only 5ft 10" on a good day. When I film with Lewis Bloor or James Lock I look like a f**king borrower. It does my nut in".
On his type, he adds that he's hoping to follow the path of former TOWIE original and Jess' brother, Mark Wright (who's now married to actress Michelle Keegan) and find his own northern belle.
"Every girl I meet seems to be from up north. I think Essex girls like Essex boys and I'm not your typical Essex boy. I worked as a recruitment consultant in the city for ten years so the London look has probably rubbed off on me a bit," he says.
"I haven't got a man bag or a side parting and it only takes me 15 minutes to get ready!"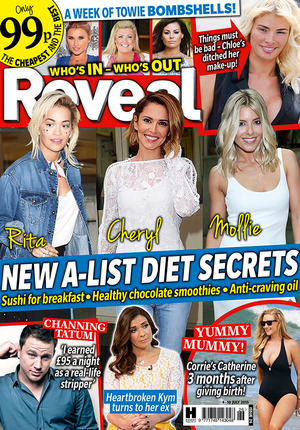 He also says that despite his golden hue, he avoids opting for a faux glow.
"I like a sun bed. I can't be dealing with fake tan, I'd end up like a big blotchy mess. I think everyone is quite vain, everyone likes to look good but I wouldn't say I'm vainer than any other geezer".
Talking of other geezers, we're also keen to grill Pete about his bromance with fellow cast member James Lock.
"I know Lockie just from bumping into him out and about in random places. Because he's such an alpha male, you can't help but be drawn to him. Now we're like little and large," he laughs.
"I got approached about the show and spoke to Lockie about it first. He said, "Let's do this, it'll be funny". I'd been working in the city for a few years so thought it would make a good change".
And although he's proved very popular with the female viewers, he's not quite top dog.
"I think my dog Ernest has become more famous than me. He's going to be the new Lassie and I'll set him up with his own Facebook and twitter account".
Ah, we love you both Pete!
The Only Way is Essex is on Wednesdays and Sundays at 10pm on ITVBe
TOWIE
airs Wednesdays and Sundays at 10pm on ITVBe.
Ten reasons we want to be on TOWIE!