TOWIE's Chloe Lewis broke down last night as she admitted: "I hate who I am at the minute."
We saw
crisis talks between Chloe and boyfriend Jake Hall
on Sunday night's episode following a series of rows since they rekindled their relationship in Marbella this month.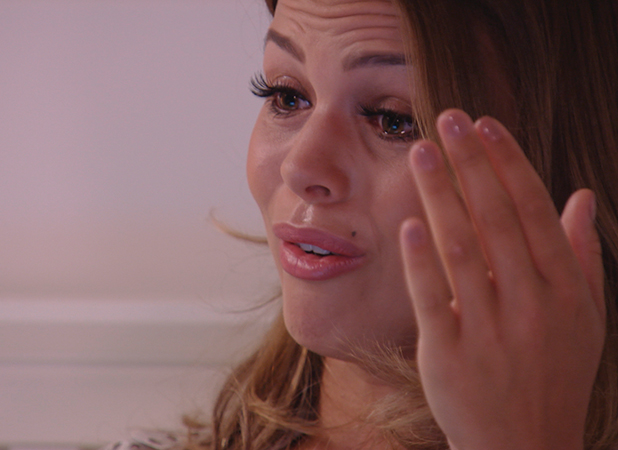 Things have been difficult between them with
Jake angry at Chloe for chatting to Mario Falcone in a club
and following another guy on Twitter, and Chloe
upset at Jake for attending a fashion party
and getting pictures taken with girls.
Last night, Jake visited Chloe at home to talk about their relationship, after a conversation with Vas J Morgan who suggested things needed to end.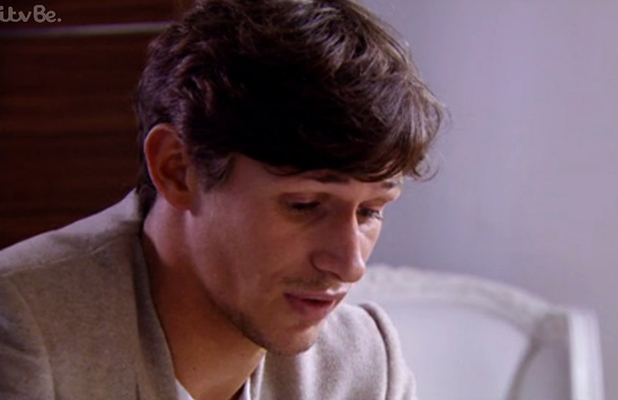 Vas had said: "I've never known two people to play tit for tat this much. This relationship is not right for you. I don't see it going anywhere positive. I think both of you hold onto the fact you've known each other for seven years but don't seem to realise that seven years ago you weren't the same people and over the years you've grown apart, not together."
Later, Jake recounted this to Chloe who didn't seem that impressed, saying that Vas didn't know them as a couple.
Jake told Chloe: "I don't know what sort of boyfriend you want me to be, but I ain't gonna change completely…"
Chloe replied: "I don't want you to change completely. I'd be with someone else if I wanted you to change completely."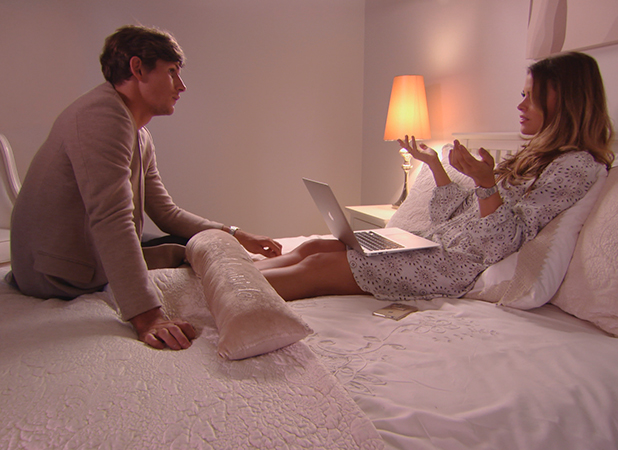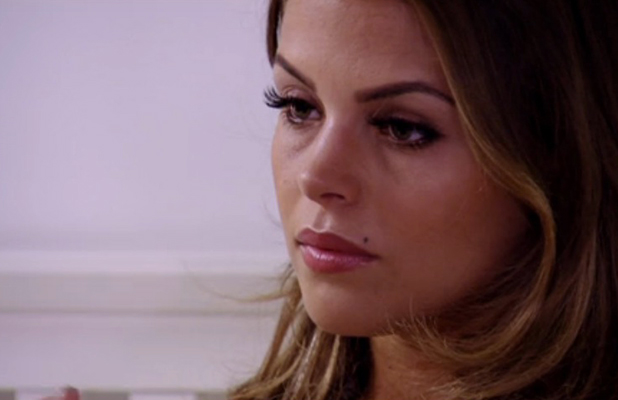 After Jake said he was the one changing and Chloe wasn't, she became tearful, saying: "I've always been supportive but the last couple of years I haven't shown it because I feel I can't. I hate who I am at the minute. I'm cold, I'm not friendly towards anyone. This is because of you. I feel like I live one life at home with my family then a different one when I'm with you."
Jake said: "I don't get invited to your home. I haven't been invited there for ages."
"That's the problem," said Chloe. "We've grown into two different people with two completely different lives… I think we both need some space."
We'll find out on the next episode of the show whether that means a temporary break or a permanent split…
TOWIE
airs Wednesdays and Sundays at 10pm on ITVBe.
Ten reasons we want to be on TOWIE!