Georgia Kousoulou fought back against Ferne McCann last night, declaring: "Your morals are disgusting."
It all kicked off between Georgia and Ferne during what was meant to be an empowering, girls'-only night out in the name of feminism.
Fireworks started after Ferne called Georgia a "doormat" following all the drama that has been happening with Ferne, Georgia and Georgia's boyfriend Tommy Mallet in recent weeks.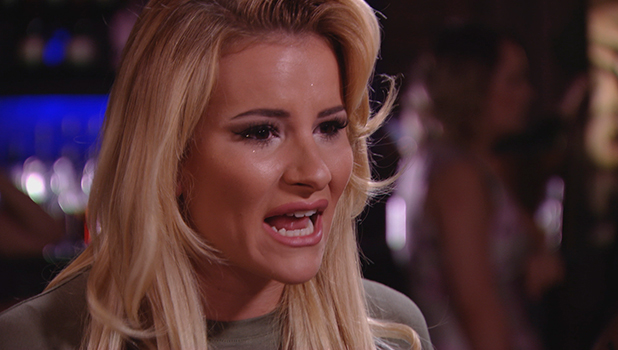 In Marbs,
Ferne suggested Tommy didn't speak to Georgia with respect,
leaving Georgia upset and Tommy furious at Ferne. Then, back in Essex,
Tommy told Ferne to stay out of their relationship.
And also branded her loose, which
Ferne called character defamation.
Last night, there was a showdown between Georgia and Ferne who, until now, had remained quite amicable with each other despite Ferne's problems with Tommy.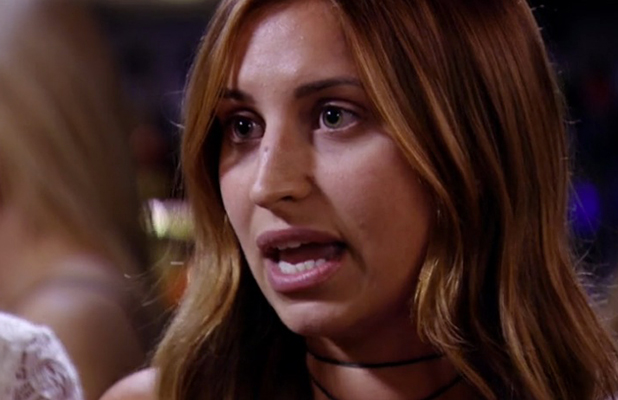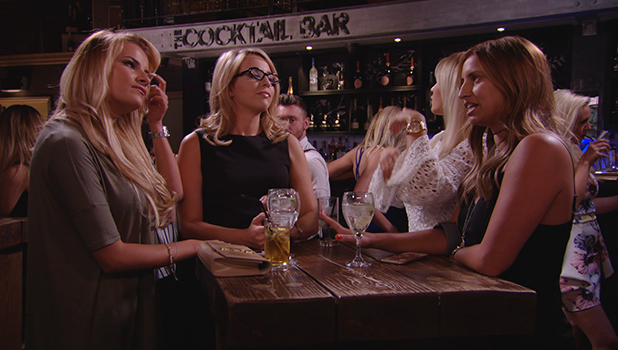 It all started when
Ferne admitted to Georgia that she'd called her a doormat,
explaining: "When Tommy gave me the apology, when I was explaining to you what he'd said to me, it fell on deaf ears a bit..."
Georgia wasn't happy: "I never condoned the way my boyfriend spoke to you. Do you want to drop this or not? Do you want my boyfriend to get on the floor? I wanted to leave this. I am innocent in this, I have done nothing wrong!"
She went on to say: "My boyfriend doesn't talk to me bad! I am happy in my relationship, Ferne! You're saying my boyfriend speaks to me whatever way he wants and I'm this poor little innocent girl that takes it. Sorry, but that's disgusting. You can't stand in a feminist group being a powerful woman and then go completely against that. It's not fair. I'm sorry, Ferne, but I'm sick of defending my f**king relationship. It's not fair."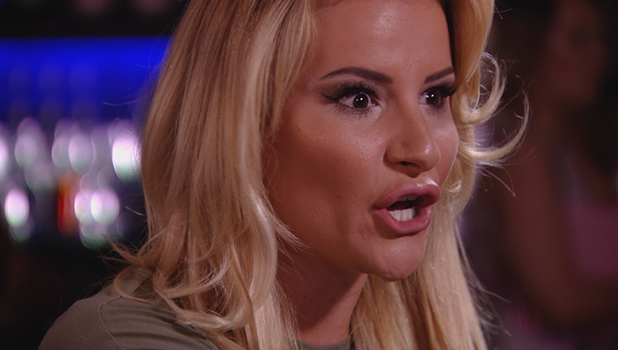 Ferne said that perhaps she was the only one brave enough to tell Georgia what was happening but conceded perhaps she shouldn't. She did add: "From my point of view, sometimes I see you as the weaker person in your relationship."
A tearful Georgia said: "I would never slag you off or any woman in her relationship. I don't think it's right for you to say you're empowering women when your morals are disgusting."
As Georgia left the club, Ferne told the girls: "She does let him treat her like s**t!"
TOWIE
airs Wednesdays and Sundays at 10pm on ITVBe.