Adam Lambert is smouldering in new magazine shoot, as he shows off his new stripped back style and chats about his album 'The Original High'
Last weekend Adam got his first ever UK Top 10 album with 'The Original High', so lets celebrate this achievement by taking a moment to gaze at a few stunning photos of the man himself.
In a shoot for
Out
magazine, Adam has fulfilled every Glambert's dreams with an array of smouldering black and white shots. He's certainly got the whole intense stare thing nailed hasn't he? The photographer probably had to lie down for a bit afterwards.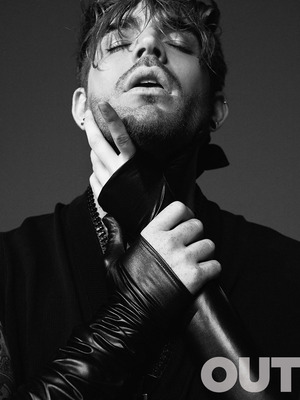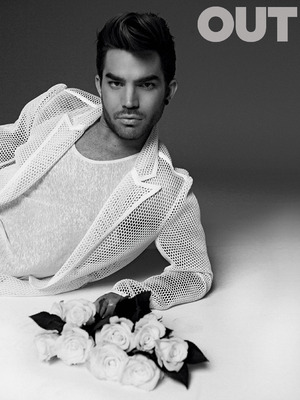 Speaking about his album at an intimate playback session in London,
Adam explained that 'The Original High' is a little more stripped back than his past offerings
, saying: "I've done a lot of very theatrical, flamboyant, stylised and over the top. And it's been fun. It's great to make people smile with that kind of music. But I felt like I had done a good amount of that camp angle. It was just time to try something new, try to strip that back and be real.
"Not be a character, not be a persona but be an actual person who goes to the same things you do and lives a real life. I think sonically the album sounds more like real life than what I've done in the past.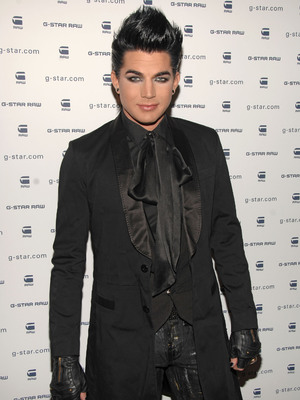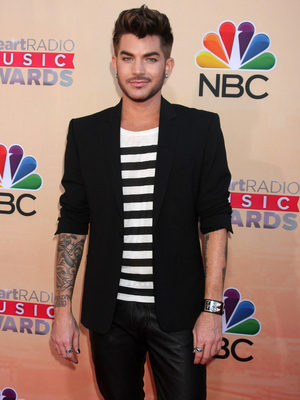 This musical journey has been matched by Adam's personal style evolution, which has seen him ditch the heavy guyliner and theatrical attire for something altogether more sleek and refined. Although this doesn't mean he's shunned his trademark glam goth vibe, it's still there in the studded accessories and leather trousers. Like his music, Adam has discovered that sometimes, less is more.
In the accompanying interview with OUT magazine, Adam explained: "I just generally grew out of that old look and enjoyed new ones — it's as simple as that. There's also a point where I was working really hard to achieve a look that I was really into, and it was really fun and I wanted to stand out and be crazy and be weird and make a statement with the stuff I was wearing. I look back on some of those red carpet looks, and I'm like, What were you thinking?"
For exclusive competitions and amazing prizes visit Reveal's Facebook page NOW!