Chloe Sims has suggested James 'Lockie' Lock is jealous of Elliott Wright's new business venture.
We saw Lockie and Elliott arguing in Marbella on Sunday night's episode after Elliott accused Lockie's now ex-girlfriend Danielle Armstrong of interfering in his relationship with
Chloe Sims
.
Lockie later suggested in an interview that Elliott and Chloe aren't good for each other.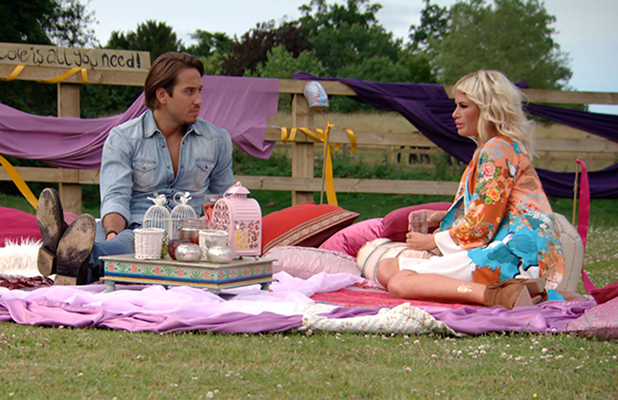 Now, Chloe has openly wondered if Lockie might be jealous of Elliott, who is currently living in Spain and about to open a new restaurant called Olivia's in honour of his daughter.
"I think he's jealous of Elliott's new venture," she said. "You know the way he keeps saying he wants a better life? I think deep down he's actually jealous."
Later on in the episode, she approached Lockie to clear the air, saying she initially had decided not to talk to him after the row but had relented.
Lockie said of the fight: "The whole thing is so chavvy and muggy. I never wanted it to come to that. I said things I didn't mean. I went into a fit of rage. I'm getting help. I'm trying to make things right and put my life back together. I'm having these counselling sessions. That's a start. I feel more focused now on what I want to do and where I want to be."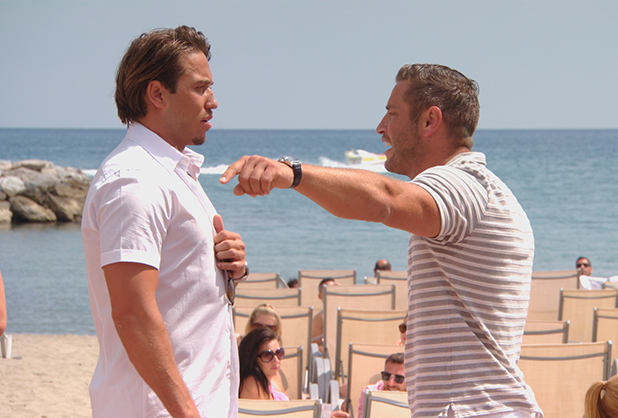 He later left a message on Elliott's voicemail:
"Listen, I think things got really out of hand the other day in Marbella. I think we both said things we regret. I don't want to fall out with you mate. Give me a call when you can. Cheers."
It all
kicked off between Lockie and Elliott in Marbs
after Elliott objected to comments Lockie's then-girlfriend Danielle Armstrong had made about his relationship with Chloe Sims.
Words were exchanged and Elliott shouted, 'You've lost a mate' as Lockie walked away.
Lockie left the voicemail for Elliott on last night's show – just as
Elliott confirmed via Twitter that he had quit TOWIE
to focus on other projects.
Ten reasons we want to be on TOWIE!