Former Big Brother star Lisa Appleton was left homeless and penniless after being conned and scammed by people she thought she could trust.
The reality star appeared on ITV's
This Morning
today to speak about how life has changed for her since appearing in
Big Brother
's ninth series.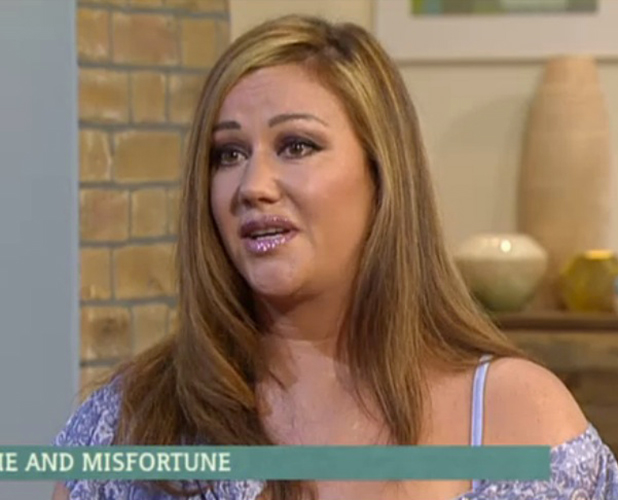 She explained: "I put my trust in the wrong people. I had sharks doing projects. I got involved with the wrong people. I was scammed and conned and overnight left penniless and homeless."
Lisa was 40 years old when she applied to go on Big Brother. Her daughter was 18 at the time and urged her mum to go for it. Lisa said she had a brilliant time on the show… then it all went wrong.
"It was amazing. I had security, stability, money, success, everything, the world at my feet, and I was really happy, happily married. Then it all went wrong and nothing prepared me.
"I was suddenly homeless and penniless and I went to the job centre and I needed an address to sign on, so I couldn't sign on. I went to housing and they said you need to be in receipt of signing on to apply for a house so no wonder people are forced on to the streets."
Lisa now lives in a council house she describes as rat-infested and admits she doesn't always like people recognising her on the street anymore: "I'm finding it really hard."
"I live in the past all the time saying 'I'd wished I'd done this, I wished I'd done that', but it's not helping me move forward. I think I put my trust in the wrong people and I was conned and scammed and was left all of a sudden overnight penniless and homeless."
She previously told her story to Reveal, which you can read in detail here.
Lisa appears on new Channel 5 show,
Celebs on Benefits
, which airs Thursday, 25 June at 8pm.