Chloe Sims decides to speak with James 'Lockie' Lock on tonight's episode of TOWIE, following that explosive row between Lockie and Elliott Wright in Marbs.
The reality stars clashed in front of Chloe and Danielle Armstrong on the second episode of the series seemingly because of comments Danielle had made about Elliott's relationship with Chloe.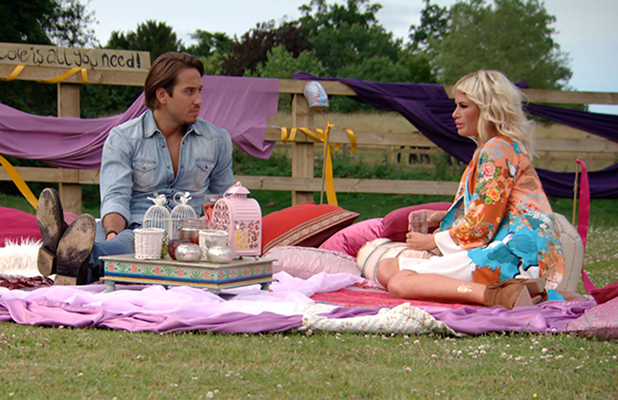 Basically, it appears that exes
Chloe and Elliott were getting on really well in Marbs
together but Danielle – who broke up with Lockie over there – told Chloe that Elliott was controlling. Lockie's also given his opinion on Chloe and Elliott.
It's all v. confusing, we know!
Elliott later said: "With Chloe and Elliott, all I said is I don't think they should be together and they turn on me. I'm p***ed off. You can clearly see they both love each other but love isn't enough. Me and Danielle know that more than anyone. Love isn't enough to make a relationship work. You need more."
Tonight, still feeling upset about the row, Chloe decides to seek out Lockie and have a chat. It's the first time she's spoken to him since that moment in Marbs.
We haven't actually really heard Chloe's side of the story as in past episodes we've been focused more on Danielle and Lockie's troubled relationship. On the last episode, however, Chloe briefly mentioned that she and Danni are all fine.
We wonder what she and Lockie will talk about?
TOWIE
continues tonight at 10pm on ITVBe.
Ten reasons we want to be on TOWIE!