Love Island's Hannah Elizabeth and Jonathan Clark had fans specualting if a split was on the cards, after coming to blows in last night's episode of the show.
Until now, things had been going swimmingly for Hannah and Jon. The pair coupled up on entering the
Love Island
villa and since getting together have been nothing but smitten. So much so, that
Hannah and Jon announced just last week they were officially boyfriend and girlfriend
!
However, the couple found themselves arguing after Hannah saw Jon cosying up with co-star Naomi Ball and threatened to leave the villa. Could their romance already be over before it's barely even begun?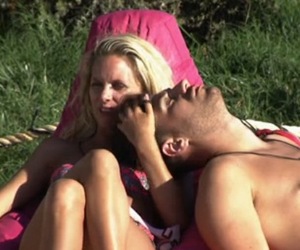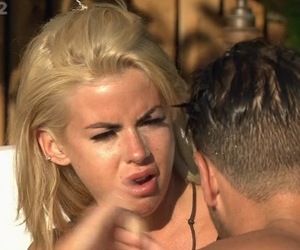 Last night, viewers watched as Jon joined Naomi by the pool. Laying his head on her, Jon chatted with Naomi as she stroked his hair and on seeing the two together, Hannah was quick to tell her beau she wasn't happy.
She told him: "Do you want to sit round flirting with other people in front of my f****** face? Imagine if I did that with Omar. The second I walked over, she stopped. Every time I sit by you, you walk away today. I'd rather if you weren't feeling it you just said. You've been different."
She added: "If you think it's going too fast, you're the one who asked me to be your bird... I just think if it was the other way round, you'd probably have a problem with it... just shows that I wouldn't have the disrespect to do that."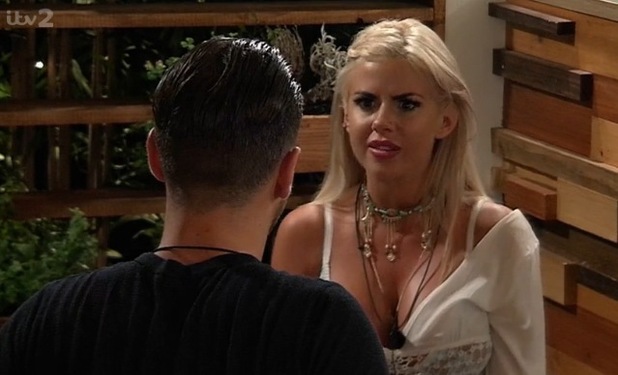 Following their fight, Jon tried to make amends later that evening, but Hannah was still upset with her beau, telling him he is making her look bad in front of their co-stars.
After being consoled by the other girls in the villa, Hannah explained why she was so angry with Jon, claiming he makes a scene whenever she tries to talk to him.
"I just want to go home," she said. "Every time I try to talk to him he says dead loud, 'oh for f*** sake', and I look over and everyone's looking at me like 'oh she's a crank again'... I wasn't even flipping on him. I was trying to tell him something."
Feeling emotional, Hannah told the girls she wanted to leave the villa. "I didn't come on tele to get mugged off," she said. "Get me out of here now."
Having not yet made up with Jon, viewers are left waiting to see if Hannah really did leave the
Love Island
villa and her Essex boy behind.
Surely she wouldn't have, would she?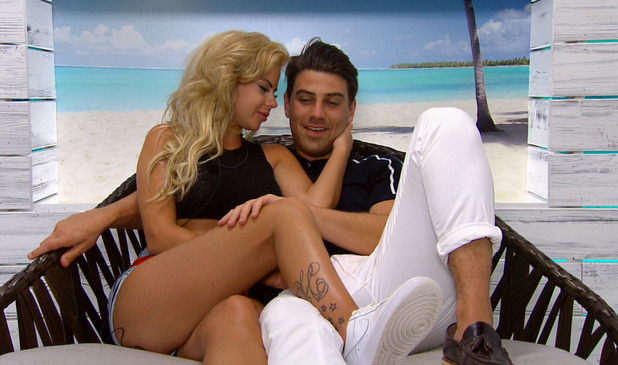 Hannah and Jon's fight comes after the couple proved their popularity with the viewers at home. Their whirlwind romance has been a hit with fans of the show and
when asked to vote for a power couple, the public made sure Hannah and Jon came out on top.
Since their arrival in the villa just over two weeks ago, Hannah and Jon have been inseparable and remained in a couple together.
Last week, Jon confessed his true feelings for Hannah, telling the playboy bunny he wanted to make their romance official.
"I've found what I want," he told her. "I want to put a label on us. I want to be like, together. Officially together."
Telling Jon she would be his girlfriend, Hannah then admitted she was "dead happy" to be going exclusive with her co-star. The pair then enjoyed a steamy session in the villa's 'love shack' and after winning a video call with his parents, Jon found out his mum and dad had watched and heard everything...
Awkward, much?!
Love Island airs nightly on ITV2
.
Watch Hannah and Jon come to blows here (Warning contains strong language)
For exclusive competitions and amazing prizes visit Reveal's Facebook page NOW!