Taylor Swift has promised more celebrity cameos at dates on her current 'The 1989 World Your'.
The 'Bad Blood' singer has surprised concertgoers in the past by bringing out famous friends including Cara Delevingne, Karlie Kloss and Gigi Hadid.
And speaking on ITV's
Lorraine
, she said she had no intention of stopping!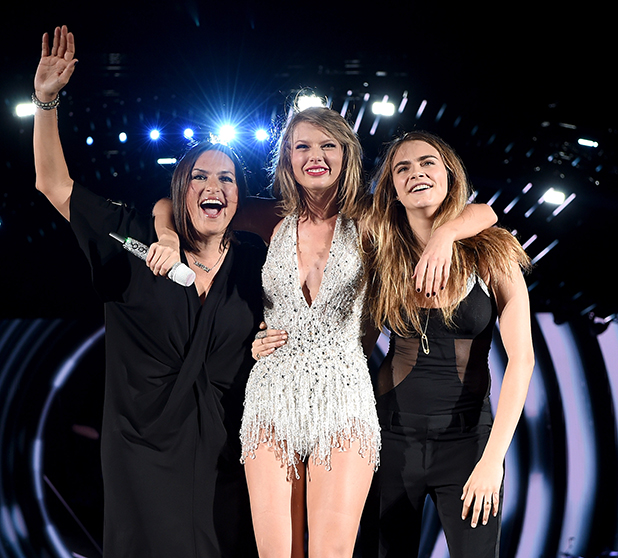 "We decided to [ask Cara to come out] that because there's a song called 'Style' where the performance in the show is actually more of like a runway," she explained.
"You have the dancers strutting down the runway and a lot of my friends are really great runway models and that's their job and they'd come to the shows and I'd be thinking, 'I wonder if we could have them just walk it like it's a runway show?'
"Cara did it, Martha Hunt did it, Gigi Hadid did it. I just want to keep it up, I think it's fun to have people pop up and make special guest appearances on the tour even if they're not musicians!"
Exciting!
Taylor's tour arrives in the UK tonight with a performance in Glasgow. She'll also play dates in Dublin and London, the latter being at British Summertime in Hyde Park.