Taylor Swift has said having so many celebrity friends makes music awards shows much less competitive.
The 'Blank Space' singer is nearly as famous for her starry mates as her music, counting the likes of Ed Sheeran, Cara Delevingne, Selena Gomez, Gigi Hadid and Ellie Goulding among her inner circle.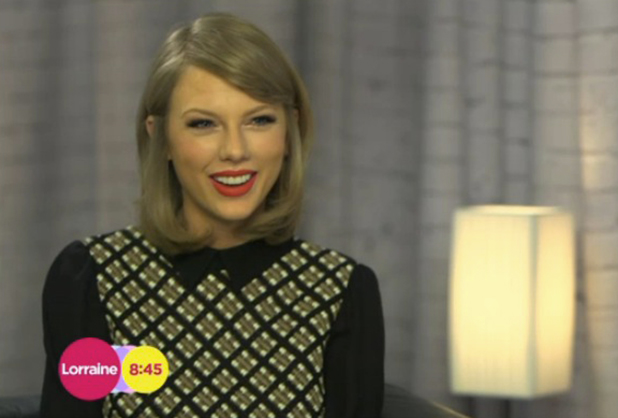 Speaking to ITV's
Lorraine
today, she said: "I go to these award shows and I really do feel like I'm seeing a lot of my friends and the more friends that I make who are awesome and cool and are at these events, the less it feels like some strange competitive atmosphere.
"That doesn't feel as nice as going to an award show and being like 'Hey, it's everyone that I really love!' That's been the fun part of the last couple of years is making a lot of friends."
Taylor also spoke about her pride at seeing Ed and Sam Smith rise to international stardom.
"I think that it's been amazing to watch artists like Ed and Sam put out their first single and have things hit so quickly and they are people that I'm a huge fan of. I love what they do, I think that they are absolutely authentic and to top it off they're amazing people, they're fun to hang out with."
Taylor kicks off the UK leg of her mammoth 'The 1989 World Tour' in Glasgow tonight. She'll also play dates in Manchester and Dublin, as well as the British Summertime Hyde Park festival in London.