Selena Gomez couldn't have looked happier yesterday than she was while surrounded by fans in New York.
The former Disney star took time to stop and chat with admirers during a hectic day of promo in the Big Apple for her new song 'Good For You' featuring A$AP Rocky.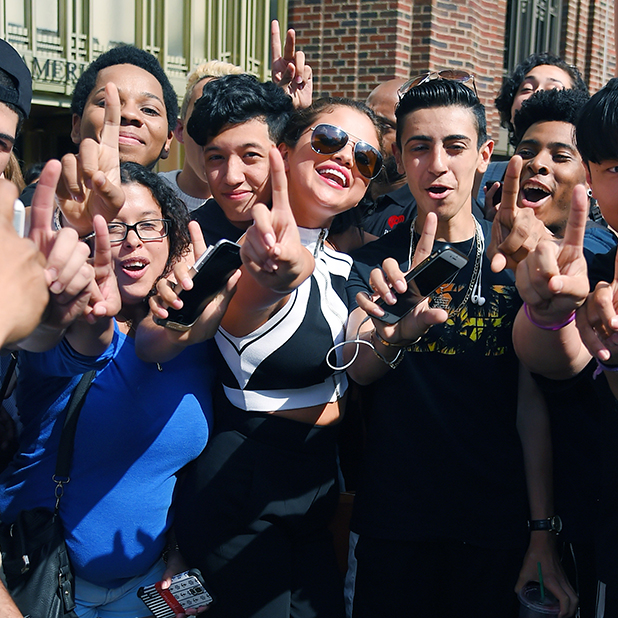 Selena, 22, looked gorgeous in tailored black trousers and a cute monochrome halter neck, teamed with slicked back hair and oversized sunglasses.
Earlier in the day she'd actually been praising her fans' intelligence during a radio interview with Elvis Duran on Z100's Morning Show, saying she trusted them to separate the fact from fiction when it came to her life.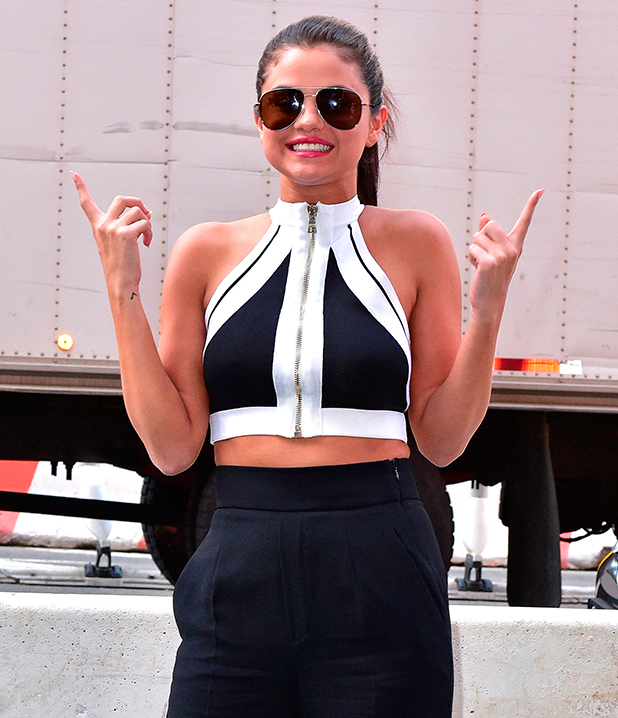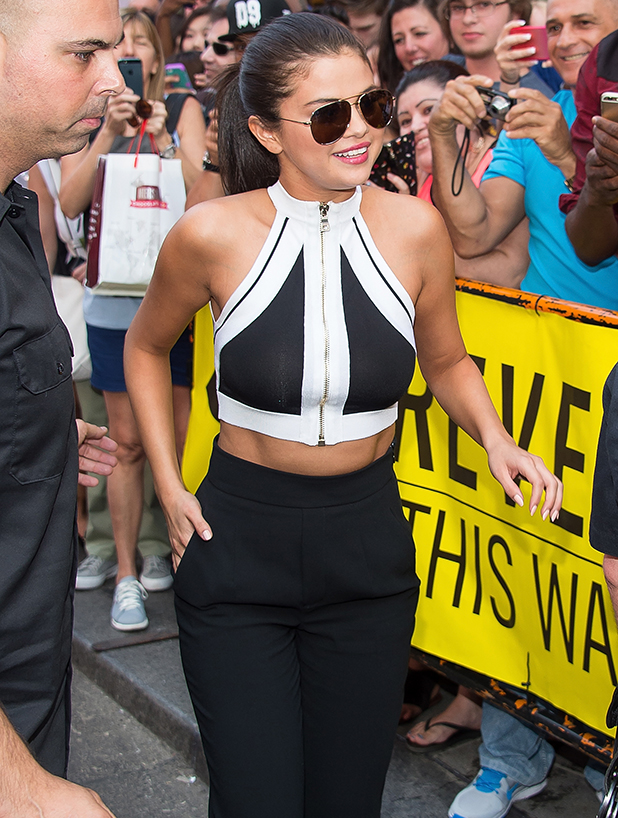 She said: "My fans know who I am. No matter what happens or what people are saying about me, what's going to come through is who I am. If I was truly everything people say I am, you would see it. It's not like I can hide it! My life is so public!
"I do take that into consideration. But I'm a normal person. A human being. I feel things. I get emotional, sad, happy, especially in my 20s. I feel like I'm figuring out who I am. And I've been criticised for trying to live my life."