James Jordan has said he's standing by his remarks that Strictly Come Dancing should not feature same-sex couples in future series.
Appearing on ITV's
This Morning
alongside wife Ola today, he said: "That's my opinion. I'm not saying I'm necessarily right but ballroom and Latin dancing goes back to the 18th century and it's about a man dancing with a woman."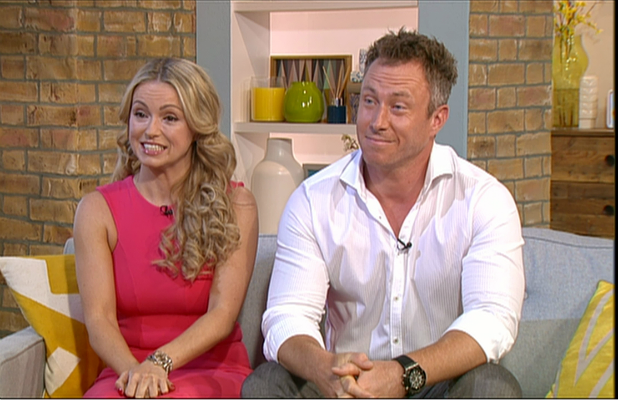 James went on to say he is not homophobic.
"It's just my opinion. I don't particularly believe that ballroom and Latin dancing is about two men dancing with each other or possibly two women dancing with each other. I'm not saying I don't want people to do it, there are same sex competitions which people are free to go and do it. It's fantastic.
"But on
Strictly
, let's keep it traditional - why do we have to change something just to tick another box? I think there are a lot of people in this country that will probably agree with me, and don't particularly want to watch
Strictly
and see same sex couples."
James' wife Ola was asked if she agreed, to which she replied: "Let's see what's going to happen on the show." She added to James: "I feel that people can take it in the wrong way in the sense that you don't agree with two gay men dancing together, which they should be able to and do what they want to do."
He replied: "One hundred percent, but why should a gay man not be able to dance with a gay woman? Isn't that sexiest within itself? Saying that because I'm gay, I have to dance with a man? That's sexist really.
"Ballroom and Latin dancing is about a man dancing with a woman, the way the dress moves the femininity, the masculinity… and at the end of the day, it's easy for Craig [Revel-Horwood] to say 'I want to see same sex dancing' but he's not from my dance world, he's from the theatre world, he's not a ballroom and Latin dancer. I am, so I have a right to say whether or not I agree with it. It doesn't make me homophobic at all but it's just something I feel very strongly about.
"The world has become so PC now and everyone's scared to have their own opinion, I'm not, I have an opinion. Why change it?Why change the professional dancers? Why change a winning format? Why have same sex couples? Why is it tick this box, tick this box tick this box…
"I just say just leave it as it is, it's an amazing success, its a brilliant show, I love it and will always support it - but if there is same sex couple dancing, I don't think… If they did it, it would be a joke couple. People wouldn't take it seriously, it'd have to be comedy value - two men dancing a sexy rhumba together, I don't think it would work. That's my opinion."