Made In Chelsea star Jamie Laing is having the time of his life in Los Angeles right now.
Escaping the hustle and bustle of Chelsea, Jamie and a few of his co-stars have
jetted off to LA to film a brand new spin-off show
. We grabbed a chat with the reality star, McVitie's heir and Candy Kittens owner to talk about the latest
MIC
gossip, working in Mexico and his biggest regret...
Hi Jamie, how are you finding Los Angeles?
"It's so nice, I love being out in LA. It's great fun. We've been hiking a lot, which is super nice. Hiking is like speed-dating. If you're single and you come to LA just go hiking because so many people are there. So we've been hiking, we've been partying and just having a great time in general."
When did you arrive in LA?
"We got here about 10 days ago, so a week ago. We've started filming already - we just went straight back into it. It's only a select few of us out here at the moment, it's like the A-Team. Hopefully Spencer will come out to join me, but I just don't think he's part of the A-Team anymore. I mean, I'm the leader of it! I'm only joking, we're all A-Team, but if there was a leader I'd be it!"
We saw your new 'hug' tattoo, is it real?
"It's real. It's so nice, so sweet. It just says 'hug' because everyone needs a hug. It's a bit ridiculous isn't it? I wasn't drunk, I just quite liked it. JP and Alex Mytton were there with me. It was hilarious."
So tell us, what's really going on between you and co-star Jess Woodley?
"She's so sweet and so great and we're just going to see what happens."
In this series, Jess has appeared slightly hesitant whenever she's asked if there's a potential romance for you two...
"I know right? I don't know why! Why would you be hesitant with me?! We'll see what happens. We're not going out. Everyone thinks we're going out but we're not at the moment. I mean, I don't think we are going out...well, I'm pretty sure, otherwise it would be slightly confusing if we were! She's super great, super sweet and just adorable."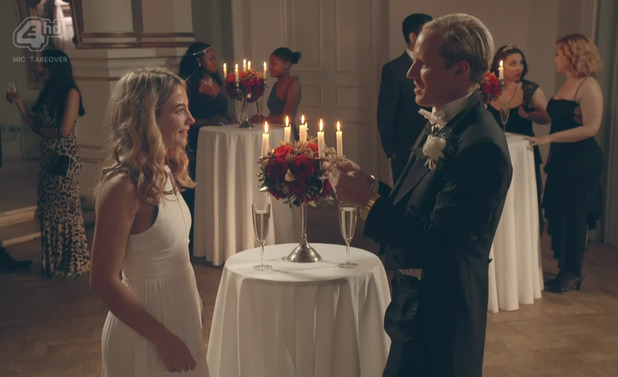 Is it awkward trying to win over Jess because she is close friends with your ex Lucy Watson?
"It's always awkward, right? Everything's always so awkward in our lives. Why do we make things so awkward the whole time? Yes, it is a little bit."
In the last episode, Spencer confessed to girlfriend Lauren that he kissed another girl on a night out, do you think he will change his lothario ways?
"I mean, Spencer hooked up with another chick and kissed her, which wasn't so good. I feel like it's a step up in the world because he didn't sleep with her. We have to look at the positives of things. Maybe one day he won't do it, which will be great."
Your romance has also been well documented on the show, do you think you've changed over the years?
"I think I've definitely grown up and realised it's just not fun to hurt people. I don't know why people do it, or anyone ever does, it's just not ever fun. You should just never do it."
What's been your biggest regret on the show?
"My kissing technique with Lucy at the Bollywood party in 2013. That was terrible. That technique was just horrendous. I watched it back and I cringed a lot. In fact, whenever I kiss, I cringe the whole time."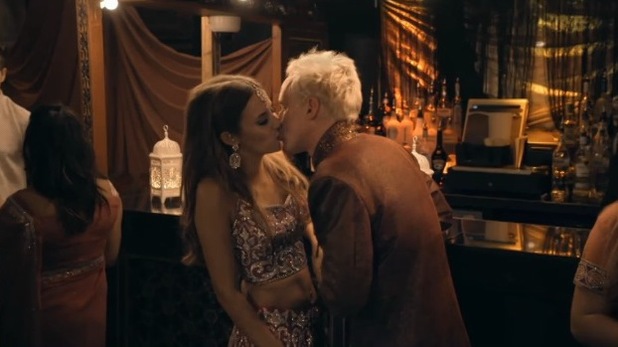 Which co-star do you enjoy filming with the most?
"Spencer because we just bounce off each other so well."
What has been your most memorable scene?
"Me, Hugo Taylor and everyone else in the second series were in Finland and we walked into the restaurant and we all slipped over. That was hilarious! That, or any scene where me, Oliver Proudlock and Francis Boulle were filming together. I miss the Lost Bois so much."
We miss the Lost Bois too! If you could bring back one cast member, who would you choose?
"I'd bring back Boulle for sure. He's in Ghana setting up a gold mine. He's been there for ages. I want him to come back so badly."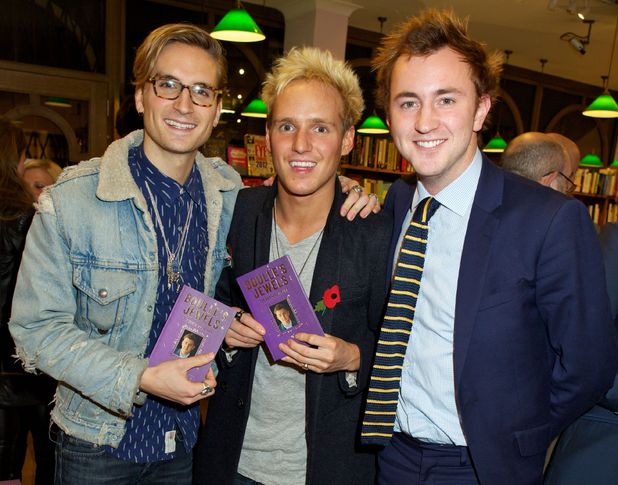 What has been your most upsetting moment?
"When Lucy just didn't want me, that was pretty bad. That sucked."
So, tell us about your time in Mexico...
"I went to Tulum in Mexico to do a campaign called #CheckoutToCheckIn with TravelSupermarket. I filmed over four days and it's for someone to experience what's it's like to work in a local supermarket, and meet the locals, and also know what it's like to live in a five-star, luxury all-inclusive hotel. I got to do both which was super nice and super great."
How did you find working in the shop?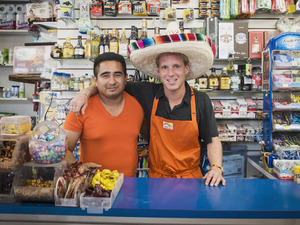 "It was hilarious. I worked for Señor Flores, who was the owner and he's a super nice guy. He can hardly speak any English - and I can hardly speak any Spanish - but what is so great about going to places like this is that you can all bond over laughter and being funny with each other."
Jamie Laing and TravelSupermarket have teamed up to launch the #CheckoutToCheckin summer competition, offering people the chance to win a luxury holiday by covering a shift in a Mexican supermarket. To enter visit www.travelsupermarket.com.For exclusive competitions and amazing prizes visit Reveal's Facebook page NOW!
MIC's most shocking moments: