Sometimes it feels like the 'fitspiration' pics on our Instgram accounts are never ending. Beer garden selfies have been replaced by constant crop top pics, and frankly, we're bored!
So it came as huge relief when we caught up with poster girl for fitness and weight loss,
Vicky Pattison
, and she told us rather bluntly (which is why we love her!), that when you're on holiday, DITCH YOUR DIET!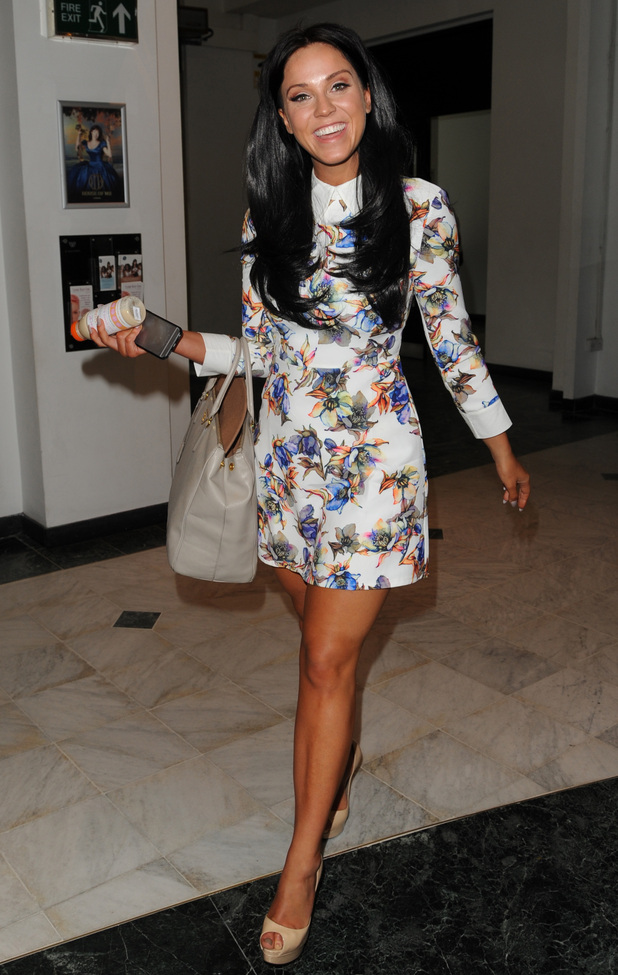 The Judge Geordie star tells us: 'Life is for living! I think every lass who is working hard lives for their summer holidays. When they get away, they enjoy themselves, get a bit silly, have a few drinks and kiss a boy they probably shouldn't!'
"The moment I walk out of the airport, there are absolutely no f**ks given about my diet. I lost weight to feel good about myself, look good in my clothes and live the life I want to live".
And speaking of boys you shouldn't be kissing, we were more than a little keen to find out exactly what's going on between Vicky and her hunky Judge Geordie co-star Alex Cannon.
Vicky split from her ice hockey player boyfriend James Morgan at the end of last year and since filming the new MTV show, she's been flirting up a storm with Alex.
"I love Alex so much in a best friend/brother sort of way but I fancied him loads when I first met him." Vicky confesses.
But after a little cajoling, we get down to the truth of the matter...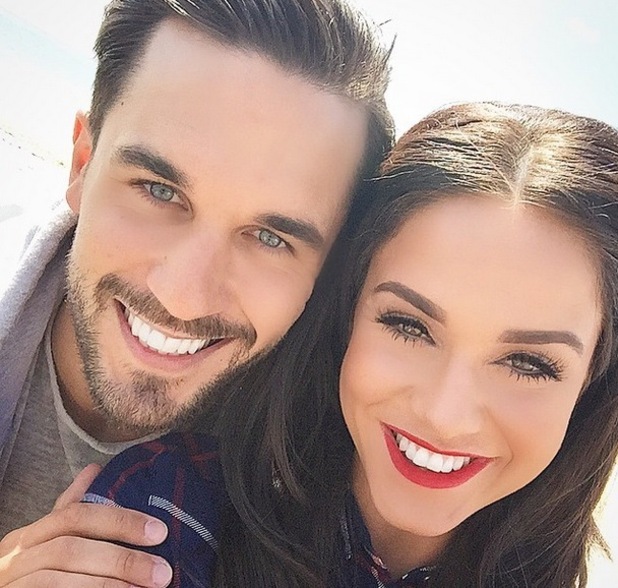 "Would I date him? Ummm…ahhhhh….oh god. No we are co-workers first and foremost and friends second. I'm not even his type, I asked him! He goes for very petite, very dark-skinned girls. So pasty old me isn't going to make the cut! And I couldn't risk the show, but if I met him in a bar, then yes".
On top of filming 18 hour days on the show, Vicky has also finished editing her debut novel, All That Glitters.
The feel-good book tells the story of Manchester girl Issy, who lands a part in a reality show and finds herself swept up by fame. It's a roller coaster of emotion with a few bumps along the way.
Vicky also happily admits her novel is autobiographical to a point, and that she had to learn the valuable lesson that all that glitters isn't gold.
"I do feel overwhelmed by fame. I think you have to be made of pretty strong stuff to get into this industry and not be sucked into your own hype, and try to stay true to who you are and what is important," Vicky says.
"I'll hold my hands up and say that for a while, I did get quite sucked in and I wanted the celeb lifestyle with all the trimmings. But a lot of these celebs haven't got the life they want and behind it all, they're probably quite sad".
"I realised quite early on, thank god, that everything I achieve doesn't mean anything without my mum and dad and my real friends there to celebrate it with me".
Vicky adds: "I feel quite swanky calling myself a novelist. I'm feeling very tired but very proud of myself. Writing has always been a massive passion of mine so it's a massive accolade for me".
"I'm trying to break away from the reality TV mould and I feel this is a massive step in the right direction".
All That Glitters. Bold, thrilling and romantic, Vicky Pattison's first ever novel is a rollercoaster ride full of glitz, warmth and drama. It's the perfect beach read this summer and is full of Vicky's loveable charm and wicked sense of humour.