Made In Chelsea has seen its fair share of romance since it graced our screens, but we bet there's a few relationships and flings that have slipped your mind.
Before the days of
Spencer Matthews
and Lauren Hutton, Lucy Watson and James Dunmore and Louise Thompson and Alik Alfus, SW3 saw unlikely duos, love triangles and even relationship squares (confusing, we know!) as our Chelsea faves tried to find their Kings and Queens.
Remember Jamie Laing and Gabriella Ellis? Didn't think so. Or maybe Binky Felstead and Andy Jordan's very shortlived love affair? It's all coming back now isn't it? To nudge your memory a little,
Reveal
has uncovered a whole host of hidden gems that have fallen off our radars.
We give you
Made In Chelsea
: The Romance Edition. Here's a trip down memory lane...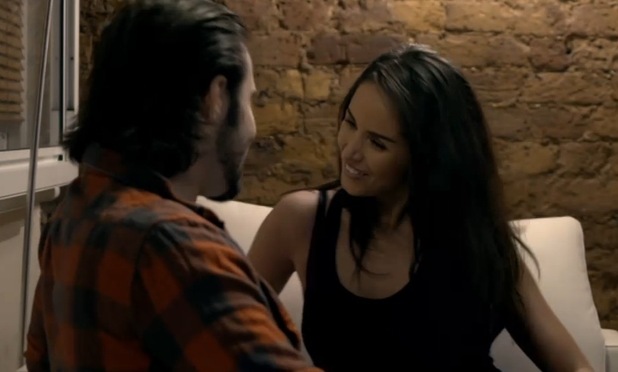 1. Spencer Matthews and Funda Onal.
Where better to start then back at series one where ol' Spenny gave us the first taste of what was to come from Chelsea's most notorious lothario. Spencer burst onto our screens happily loved-up with pro dancer Funda (or so we thought) but soon started getting itchy feet when reunited with childhood sweetheart Caggie Dunlop. The start of a slippery slope, perhaps? Having moved in with Funda you'd think Spencer was pretty serious about his then-girlfriend, but a few lingering looks from Caggie and he soon realised his heart lied elsewhere. Soon it was bye, bye Funda, but not so much hello Caggie as poor Spenny was shot down by his co-star after laying his cards on the table. And the 'Will they? Won't they?' love story of Spencer and Caggie began...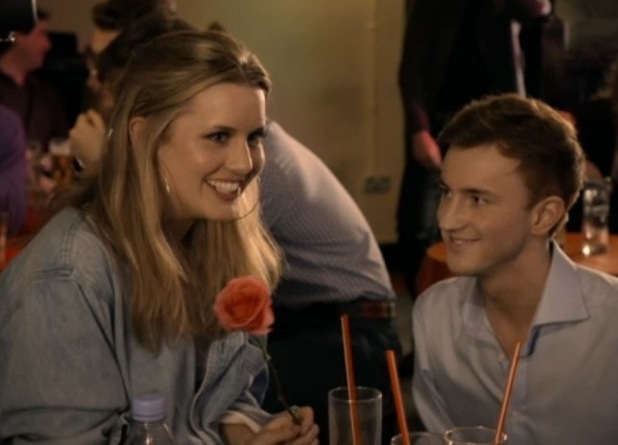 2. Francis Boulle and Caggie Dunlop.
Brown-eyed girl Caggie not only had Spencer lusting after her, but she also found herself at the top of Francis' affections too. Greeting Caggie after one of her gigs, Francis bestowed a pink rose upon her, telling his co-star: "This is for you, a rose for a rose." What a charmer! Despite his hard efforts though, Spenny decided to do one better, whisking Caggie off for dinner instead. We should have known then that you do not go head-to-head with Spencer Matthews...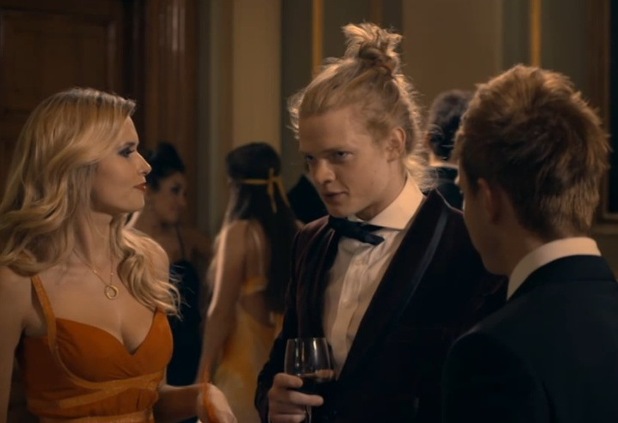 3. Francis Boulle, Frederik Ferrier and Agne Motiejunaite
Of course, Chelsea wouldn't be Chelsea without a pair of best friends going after the same girl and things got a little awkward for Francis and Frederik (remember him?!) when they both took a liking to Francis' intern Agne. Seeming to find a solution to the problem, the boys joked they could just "share her", with them both taking the pretty blonde out for lunch and on dates. Word of their cunning plan soon got back to Rosie Fortescue though and she didn't waste any time in telling Agne what the boys were up to. As predicted, neither saw love blossom after that.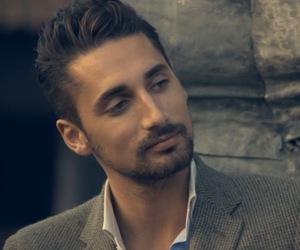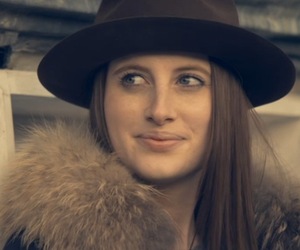 4. Rosie Fortescue and Hugo Taylor.
People may forget Rosie was actually the girl Hugo liked first, but they won't forget the time she did the dirty on BFF Millie Mackintosh while she was dating Hugo. Ouch. As Chelsea kicked off on our screens Hugo was seen chasing Miss Fortescue, only to be turned down on several occasions. Hugo had told Rosie he wanted a relationship with her and while she seemed to be contemplating one, she soon decided no after hearing Hugo had kissed Millie. Love then blossomed for Hugo and Millie, but the Chelsea boy turned his attentions back to Rosie - even though he then had a girlfriend. As always, every hook-up never goes unearthed and after finding out about her boyfriend and her pal's little rendezvous, Millie made sure to make it public knowledge. Addressing a room full of party-goers, she said: "A toast to my best friend Rosie Fortescue, for hooking up with my boyfriend Hugo Taylor and lying about it. Here's to friendship."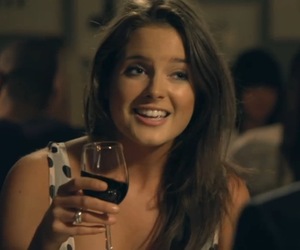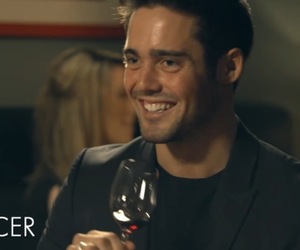 5. Spencer Matthews and Binky Felstead.
It's the combo we wouldn't dream of pairing together now, but back in series two Spencer and Binky did actually venture out on a date together. Although it wasn't so much romance, as the pair spent the majority of their time trying to work out Spenny's already complicated love life. Should he keep chasing the 'love of his life' Caggie or should he give things another go with ex-flame Louise Thompson. Decisions, decisions! Sadly, that meant Binky didn't get a look in and the pair remained good pals instead. Even if Spencer did recently reveal he and Binky shared a cheeky snog! Well we never...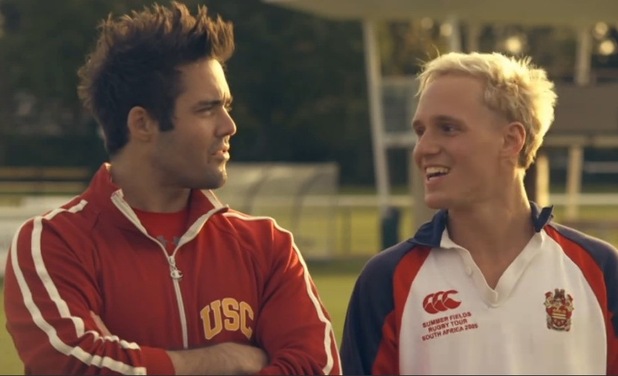 6. Jamie Laing and Gabriella Ellis.
We definitely didn't see this one coming. In a chat with the 'bois', Jamie revealed to his pals he had slept with Gabriella. Oh em gee! Keen for his bedroom antics not to get around SW3 (he clearly didn't know how Chelsea works back then), Jamie admitted he actually liked Louise and didn't want his night with Gabriella to ruin his chances.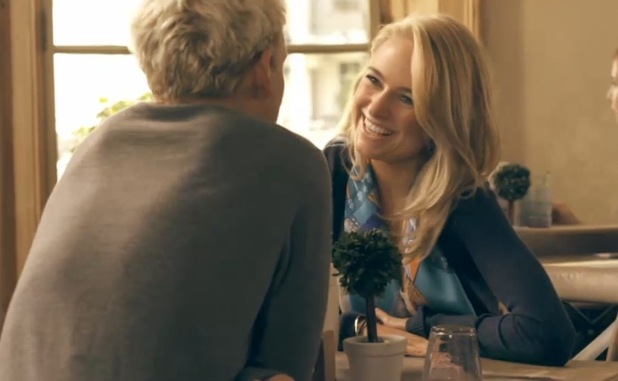 7. Spencer Matthews, Jamie Laing and Kimberley Garner
Thanks to her gorgeous blonde hair, enviable long pins and sweet demeanour, Kimberly had all of Chelsea's bachelors forming a queue when it came to dating her and that long line included BFFs Spencer and Jamie. The pair soon found out each other's plans to sweep her off her feet and Jamie couldn't hide his frustration when Spenny announced he too had asked Kimberley out. But despite going all out to win his girl, Jamie ended up confessing he was in love with somebody else while wining and dining Kimberley. Awkward, much?! Kimberley soon let that slip to Spencer when the time came for their date and revealing Louise was the girl Jamie was pining for, we all held our heads in our hands. Spencer and Jamie face off, round two.
8. Richard Dinan, Kimberley Garner, Gabriella Ellis and Cheska Hull
When Richard Dinan landed in the Royal borough in series three, he certainly caused a stir with the ladies of Chelsea. Despite having his ex-girlfriend Gabriella and her BFF Cheska fighting for his affections (a little awkward, no?) he decided instead to pursue leggy newcomer Kimberly Garner - even if he did have Jamie and Spencer for competition. Luckily for Richard though, Kimberley seemed to prefer him and his long locks to the other two, striking up a romance with Richard instead. Not so lucky for Richard, however, was the fact that Kimberley had a secret boyfriend and we can thank Cheska and her investigating for uncovering that whopper of a secret. Kimberley's face when the truth came out? Absolutely priceless.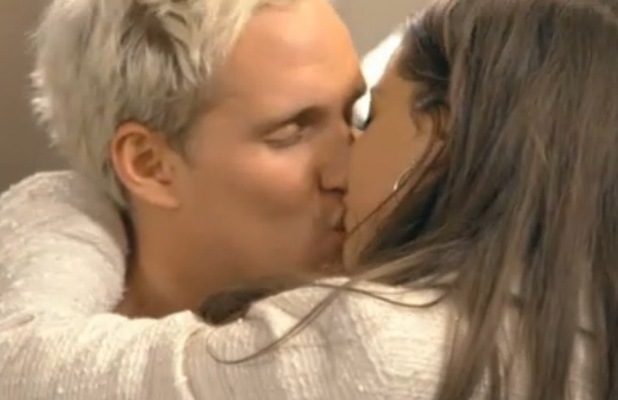 9. Jamie Laing and Louise Thompson.
After realising Louise is the one he wants and not leggy Kimberley, Jamie pulled out all the stops to win her over, but ex-boyfriend Spencer didn't make it easy. Travelling all the way up to Edinburgh to see Louise and confess his love for her, Jamie was left disheartened to hear Spencer had been messaging her again. And despite Spenny's efforts to turn Jamie against Louise, the McVitie's heir wasn't thrown, with Louise finally deciding it was Jamie she wanted to be with. Little did he know Spencer wasn't giving up on her that easy... Sob!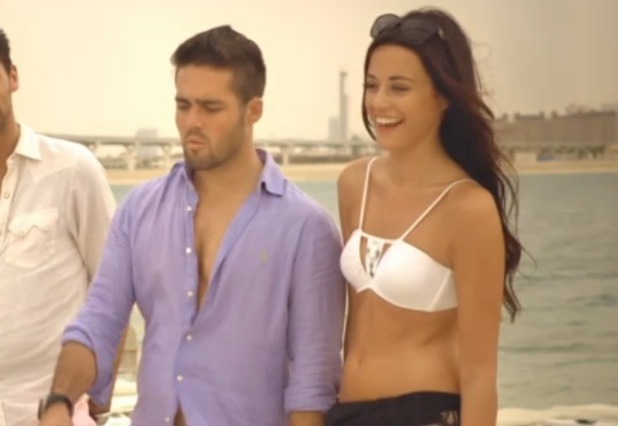 10. Spencer Matthews and Sophie Lily-Collins.
Possibly the most short-lived romance in Chelsea, perhaps? Cast your minds back to the time our
MIC
faves headed to Dubai, Spenny brought Sophie along with him in attempt to make then ex-girlfriend Louise jealous. Louise, however, was dating Jamie at the time, but after the cheeky blonde Chelsea boy couldn't make the gang's trip to the Middle East, Spencer and his persistent charms became a little too tempting for her. And even though Spencer was meant to be wining and dining Sophie, he ended up bedding Louise instead. Ouch.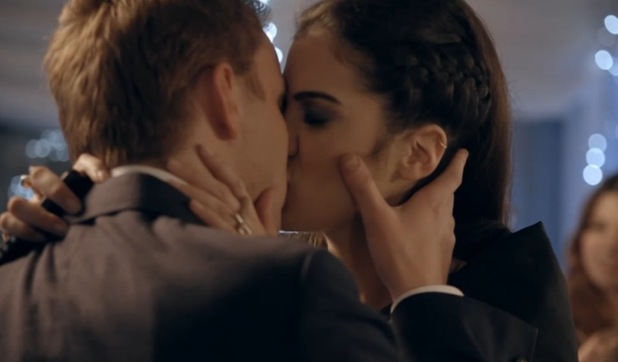 11. Francis Boulle, Ashley James, Sophia Sassoon and Oliver Proudlock.
It was the love square that had us all hooked. Everyone was itching for Francis and Sofia to just hurry up and get together, but smooth talking Pruders didn't make it easy for the New York-based Chelsea girl. Having had history together, Francis' feelings for Sofia came rushing back when she graced our screens in series 4, but he was left heartbroken on hearing she had set her sights on Proudlock instead. By the time Sophia realised Francis was pretty smitten with her and called off her romance with Proudlock, he was too busy getting to know Ashley James (Remember that awkward moment Sophia turned up at Francis' door and Ashley was sitting inside?). Luckily for her though, Francis soon nipped his fling with Ashley in the bud, seeking out Sophia to tell her the feeling is mutual. Aw. It just melts our hearts every time.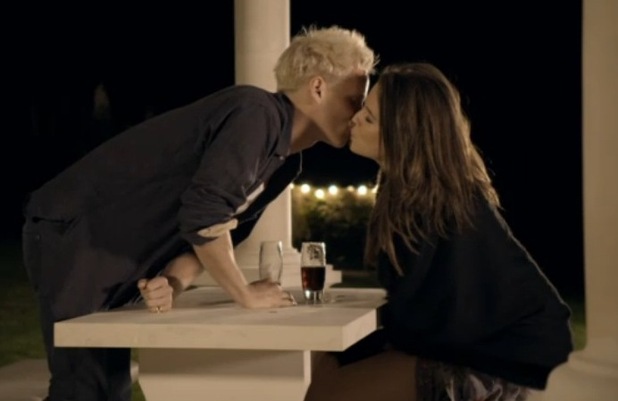 12. Jamie Laing and Binky Felstead
Oh, 'Jinky'! We're still SO gutted this pairing never worked out. When Jamie set his sights on Binky, fans were super-excited to see the pair get together - shame it was just so short-lived! Despite asking Binks out on date, Jamie couldn't quite work out how he truly felt about the brunette beauty and even though he continued to give her mixed signals, it seemed like the pair were going to make a go of things. Especially when he suggested the pair could be boyfriend and girlfriend AND told Binky he could fall in love with her so easily. Oh how wrong were we! The very next morning, Jamie changed his mind: "I had a freak out... There's so much pressure. Why don't we say we'll go back to London and go back to being friends." No, Jamie. NO!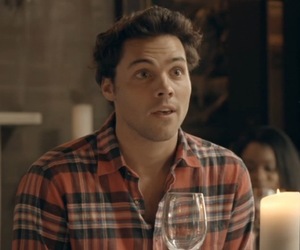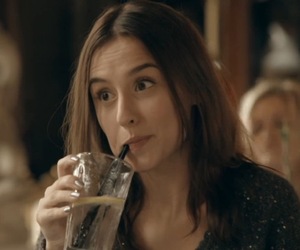 13. Andy Jordan and Lucy Watson.
When Lucy rocked up in Chelsea she definitely caused a stir and while she might have rubbed some people up the wrong way, she caught the eye of Andy for all the right reasons. The pair enjoyed a double date with Stevie Johnson and Lucy's pal Carly Rothman, following that up with a string of dates just the two of them. Despite Jamie sniffing around, Lucy seemed to be clear it was Andy she was after. And just when we, like Andy, thought everything was going swimmingly, Lucy had other thoughts... Breaking the news to Andy, she told him: "I wanted to talk about this... I feel like it's coming to an end. It's kind of died. When I'm not with you, I'm not thinking about you." A little harsh, maybe?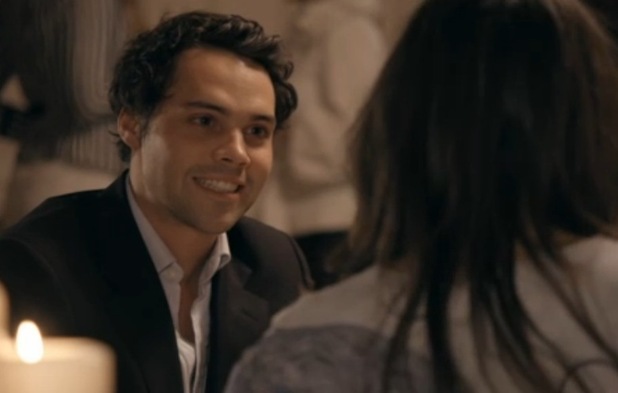 14. Andy Jordan and Binky Felstead.
He's usually one of the nicer guys when it comes to dating in Chelsea, but after bedding Binky and then ditching her, Andy found his way into our bad books. Tut, tut. With Binky's romance with Jamie not working out and Andy's with Lucy, the pair hit it off. Noticing a bit of chemistry between the pair, Binks BFFs Cheksa and Ollie dubbed Andy a "true gentleman", but he later proved that wasn't quite the case. After a few drinks out on the town, Andy found himself back in Binky's bed, but having a change of heart shortly after, he was quick to nip any romance in the bud. Taking Binky to one side, he said: "We shouldn't treat that as something to charge into. Let's just continue as we were before. It's quite funny actually, one of those things." Funny? Take it from a girl Andy, not at all.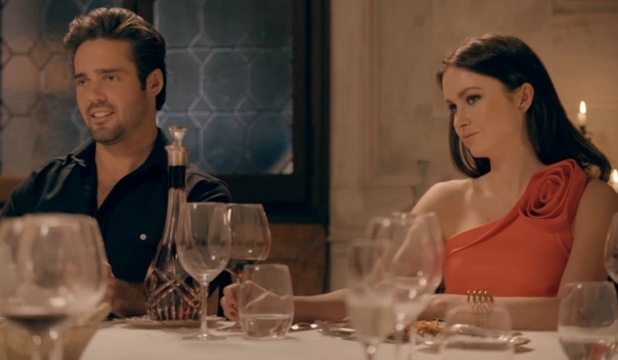 15. Spencer Matthews and Emma Miller
Spencer and Emma was like Spencer and Sophie all over again, except Emma seemed to last a little bit longer. Fresh from breaking up with
Hills
star Stephanie Pratt, Spenny was on the lookout for a new girl to have on his arm and after bumping into Emma on the streets of Chelsea, he decided she was the one he was going to pursue. Although his attempts to do so were quite odd, inviting his ex Louise to dinner with them and venturing to Venice with not one but THREE of his exes. There, Spencer apologised to Stephanie for cheating on her by buying her some serious Prada arm candy, and just like in Dubai, he ended up hooking up with his former flame. Emma, meanwhile, was completely clueless - until Jamie filled her in, obvs.
For exclusive competitions and amazing prizes visit Reveal's Facebook page NOW!