TOWIE's Lockie has accused Elliott Wright of having a schedule for sex, saying: "The geezer has major issues."
It all kicked off between good friends Lockie and Elliott on last night's episode of the ITVBe show, but before they came face to face, we saw Lockie speaking about Elliott with Danielle Armstrong.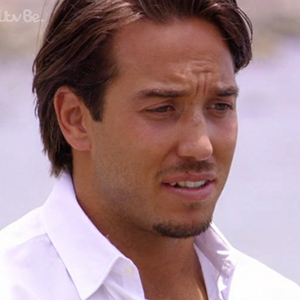 Lockie was telling his ex-girlfriend
Danni about Elliott saying she's a "s**t stirrer"
and accusing her of getting involved in Elliott's relationship with Chloe Sims.
He explained: "Elliott pulled me up the other day and said he didn't have a problem with me but said, 'Your bird, she is f**king out of order.'
"I love them both as friends but them two are f**ked up. They make us look normal, make this relationship look normal. He has a schedule for sex. He has sex every two hours. The geezer has major issues."
Danielle then said of Elliott: "He is all or nothing. He wouldn't even give [Chloe] a chicken kebab the other night in case she fell asleep and wouldn't sleep with him. I don't like being called a s**t stirrer because I'm not, so I'm going to go talk to Elliott and find out what is going on in his head."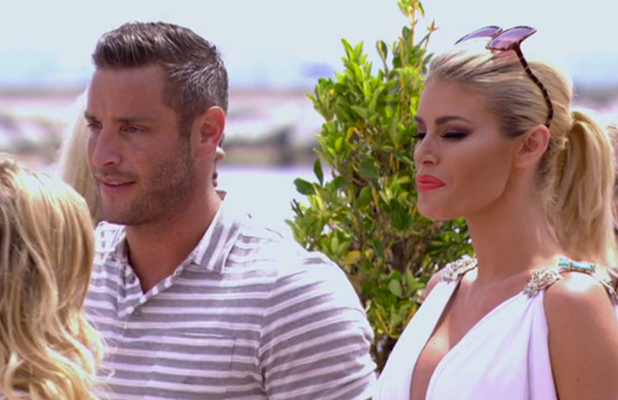 The former couple decided to go find Elliott and Chloe on the beach and sort things out... but it all ended in fireworks.
Danielle told Elliott: "I promise I have not slagged you off but when we are out Chloe gets very drunk and you take full advantage when she's smashed. You don't let her go. You are very controlling."
Elliott asked Chloe if she agreed with that but Chloe said to let Danni finish talking and then she would answer. But she didn't get a chance to as Lockie and Elliott's row escalated before Elliott walked off.
Now, Elliott has had his say via Twitter, blasting last night:
"Maybe some people should own up to the truth.... Instead of telling lies.... Talking about people an then not man enough to own their words!"
Elliott also accused the show of being "poorly" edited so that the actual reason of his row with Lockie wasn't obvious: "Well all I'm gonna say is what a load of rubbish... Row made no sense... Was nothing to do with what was just shown.. #edited #Poor."
TOWIE
airs Sundays and Wednesdays at 10pm on ITVBe.
Ten reasons we want to be on TOWIE!