Vicky Pattison has admitted her time on Geordie Shore and her "colourful love life" has helped her when it comes to dishing out advice on new show Judge Geordie.
Earlier this month,
Vicky made her solo debut on TV, kicking off her very own show Judge Geordie on MTV
.
Judge Geordie
sees the 27-year-old travel up and down the country, tackling relationship and friendship issues of the people of Britain.
From cheating partners, to friend betrayals and out-right wrong do'ers, Vicky admits bringing the people on the show to justice is "no small feat". Luckily for her though, her four years on
Geordie Shore
have provided her with plenty of prep.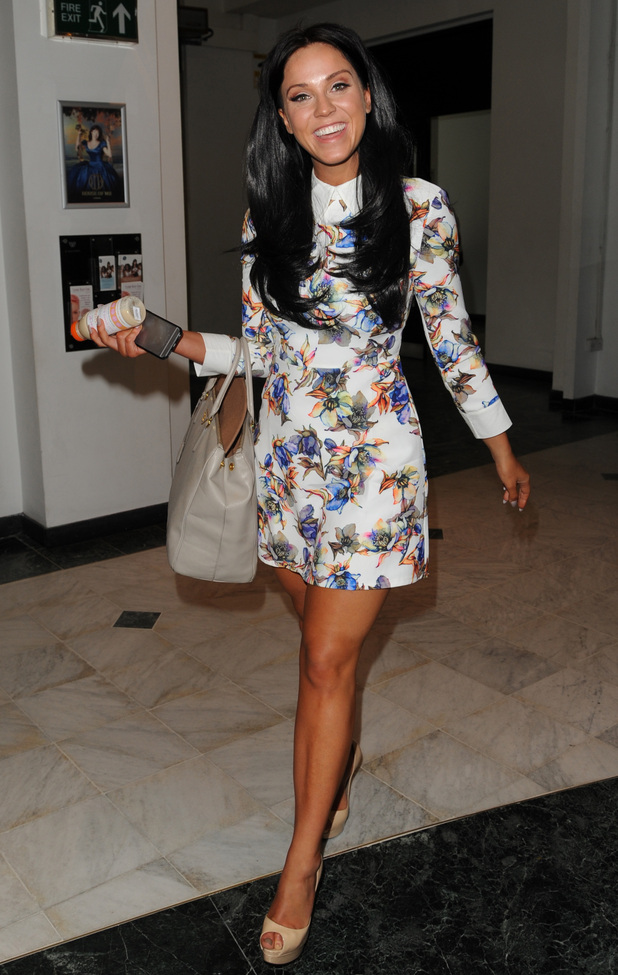 Appearing on Channel 5's
The Wright Stuff
earlier today, Vicky revealed she is "left to her own devices" when it comes to mediating the difficult situations the people she meets are going through.
And while she admits the more emotional issues dealt with on the show can be a struggle, Vicky believes she is up to the challenge thanks to living in the
Geordie Shore
house (known for its messy nights out, co-star brawling and dramatic romances) and her past relationships (
including her failed engagement to co-star Ricci Guarnaccio
and brief fling with
TOWIE
star Kirk Norcross).
"I think my colourful love life and controversial character have helped me to empathise with the people I speak to," she said.
"Living in the Geordie Shore house for four years, there's not a lot I haven't seen or haven't dealt with or haven't been a shoulder to cry on for," she added. "I consider my time on Geordie Shore and my turbulent relationship history to be training for Judge Geordie."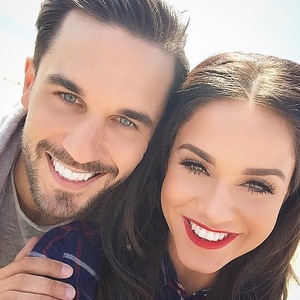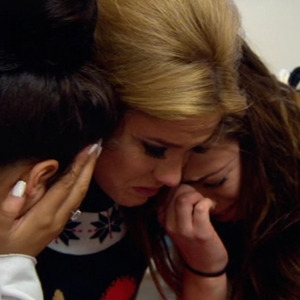 Vicky shocked fans last year after she revealed she had decided to quit Geordie Shore
. At the time, the starlet wanted to focus on her relationship with then-boyfriend James Morgan, also telling fans she felt she had outgrown the reality show.
Reflecting on her exit, Vicky told
The Wright Stuff
panel: "I was getting older and I was getting a little bit stifled and bored of the concept... When they bring fresh meat in, they're enthusiastic, they're younger, they want to please. I'd been doing it for four years and any enthusiasm I had for going out was completely gone.
"If anything it was the pressure to improve on my performance from last time around, how do you be more controversial? How do you be funnier? You're different to that person and I just couldn't do it anymore."
Asked if she would ever make a return to the show, Vicky (disappointing many fans, we're sure) outright said no. Boo!
Despite enjoying her time on
Geordie Shore
, Vicky admitted her drunken antics onscreen have now meant she is constantly judged whenever she enjoys a night out.
The reality star hit headlines in recent weeks during a holiday to Magaluf after photos and videos of her drunken behaviour surfaced online. Vicky was criticised with many pointing out that she is now a role model and should know better.
Hitting back, the Geordie said: "There was nothing I did in Magaluf that I haven't done on Geordie Shore. It's already all been documented on MTV.
"I just see myself as a normal 27-year-old girl that enjoys going out with my friends, getting a bit drunk sometimes and acting a bit daft. It bothered me that other people around me instead of wanting to do the same thing, would rather spend their time taking pictures of me or videoing me and judging me."
When host Matthew Wright pointed out being a role model comes with the territory of being a celebrity, Vicky said she hadn't expected to be someone others look up to.
"It's never something I anticipated at all, but I'm willing to accept it. I am trying to take it more seriously and be more responsible, but at the same time, the reason why I feel people can identify with me is because I'm normal and because I make mistakes."
Judge Geordie airs Wednesdays at 9pm on MTV.For exclusive competitions and amazing prizes visit Reveal's Facebook page NOW!