X Factor star Jake Quickenden may be setting his sights on chart success with his new music, but he insists he won't be trying to impress Simon Cowell.
Last year,
Jake found himself in the live shows of The X Factor
, singing for the approval of the public and, of course, the main man of the music biz, Simon.
Now, the 26-year-old is trying to break out as an artist and having armed himself with his very own tracks, Jake claims he won't be ringing up Simon to get his approval.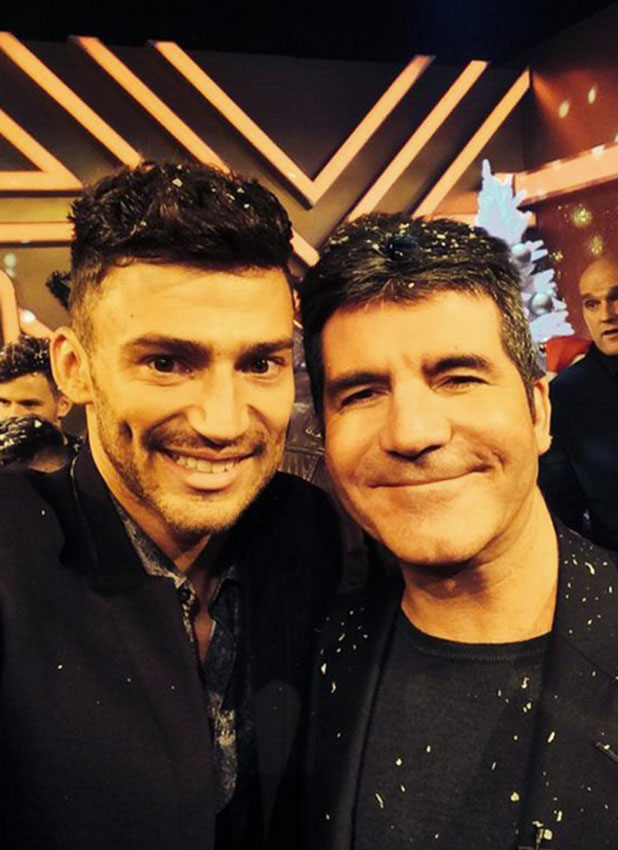 Yesterday,
Reveal
was invited down to a showcase Jake had put on to perform the four tracks he has personally written for his EP. Promising a handful of soulful songs and an upbeat, summer tune 'I Want You' which he will be releasing, we've no doubt the good-looking star and his vocals will have the girls swooning.
We caught up with Jake following his set and after working hard on his own material, we wanted to know whether he'll be sending a copy of his EP to his old critique Simon.
His answer? Not quite.
"No! I don't think he'd be interested," Jake said. "I'd love for him to hear it, though."
We point out Simon didn't give him the easiest time on the talent show so it may be nice to have the chance to prove him wrong, but Jake insisted he isn't trying to impress the 55-year-old.
He added: "Maybe I didn't get the chance to show my true self on the X Factor, but I'm not trying to impress anyone. I'm not [making music] to rub salt in Simon's wounds, I'm doing it because I love it. But if [Simon] heard it and said 'f****** hell this is good', I'd be like told ya!"
Excited to finally have his own collection of songs together, Jake told us he is "buzzing" for fans to hear what he has come up with. The singer/songwriter has been teasing his followers on social media while working in the studio, sharing small clips from some of his tracks.
And on hearing what he has to offer, his followers were quick to tell Jake they were fans.
Pleased to have received some positive feedback already, Jake said: "It was amazing. I can't wait for everyone to hear the whole EP. Obviously, you're not going to please everyone, but if I can please 75% of people then I'm happy."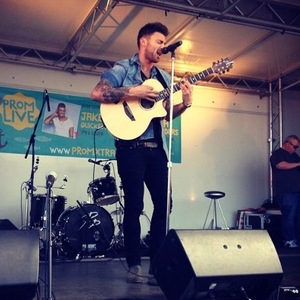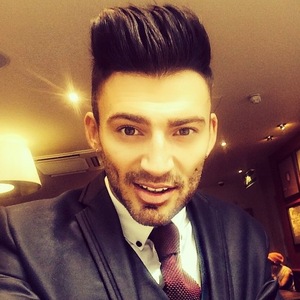 Not only does he perform his tracks, but Jake has been putting pen to paper and writing his songs too. He admits that he does like to test out what he comes up with along the way, relying on girlfriend Danielle Fogarty, his family and his pals to take a listen and tell him what they think.
"Most of the time they say 'you know what, this is good', but they have to say that a bit more than somebody that doesn't know me," he joked.
On hearing his music, we think you'll be quite surprised to hear Jake's sound as he's avoided the pop-like boyband route many would have expected him to take.
"I've gone for a smoother sound," he explained. "The track I'm releasing is influenced by Nile Rogers, 'Get Lucky' with the trumpets and guitars, that's cool at the minute. 'I Want You' is upbeat, it's catchy and it's fun.
"If you hear that kind of thing around the pool, I'd definitely be getting p*ssed. Hopefully when people actually know my song they'll be like, 'I love this tune'."
For exclusive competitions and amazing prizes visit Reveal's Facebook page NOW!