Love Island star Rachel Christie was the first girl to get the boot yesterday, but she insists she wanted to go as being on the show was a waste of her time.
Her exit comes after none of the
Love Island
boys chose to couple up with Rachel and
new boy Chris Baxter entered the villa to shake things up.
Insisting she didn't have a romantic connection with any of the guys on the show,
Reveal
caught up with Rachel to find out why she didn't find her Prince Charming, who she thinks is playing the biggest game in the house and which couple she is rooting for to be crowned
Love Island's
champs.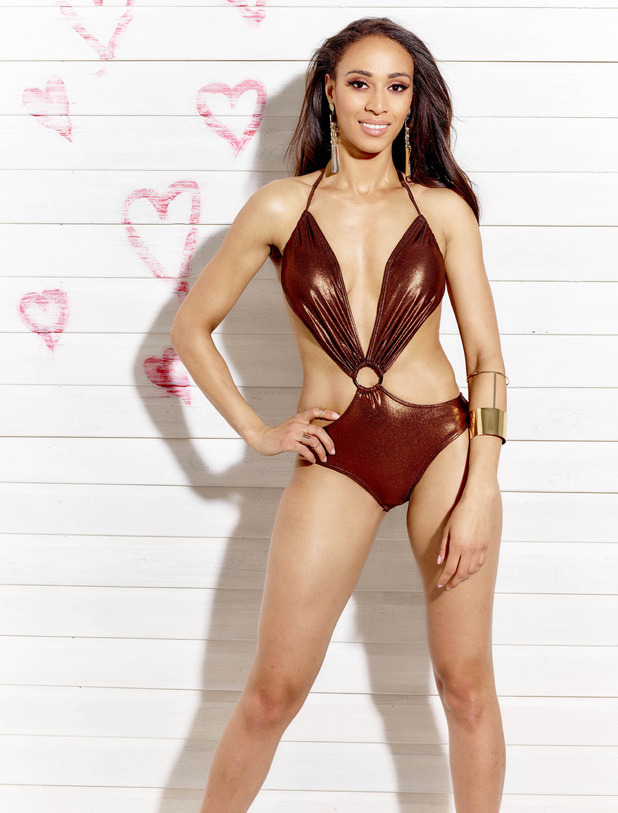 So, how are you feeling about leaving the Love Island villa?
I'm actually really happy. I knew that I was leaving, so I prepared myself the day before. I wanted to go home, half of me wanted to stay, but more of me wanted to go. There was no connection with anyone in the house. There wasn't going to be any romance in there with me and everyone I coupled up with wasn't my thing.
Did you feel let down by Omar? You saved him when you had the chance, but he didn't do the same for you...
No, not at all. I knew Omar wasn't going to pick me, I said it all along. I was saying to the girls in there I hope I'm not picked, I didn't want to be recoupled with someone who nothing is going to happen with. It's just a waste of time. If that wasn't happening there, then what's the point?
What type of guy would you have liked to have met in the villa?
Someone who makes me laugh, obviously a good physique but I'm not all about looks anymore. I'm more about personality, but obviously, they have to be attractive to me as well. That's it really, someone who is caring and who I can have a good connection with. And someone that loves kids!
And if you had stayed, which guy would you have liked to have coupled up with?
If I had to pick, I would probably say Chris or Jordan.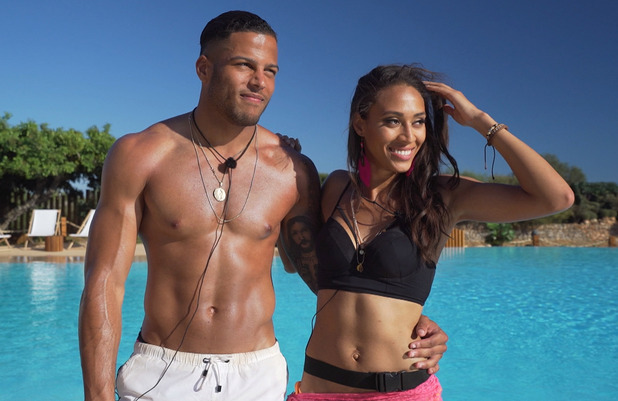 What about Luis? You initially chose him to couple up with at the start of the show?
Luis is extremely good-looking. He's such a good-looking guy, perfect body – and I'm not lying about that – his hair is a bit funny though, you just want to shave it off or do something with it! When I chose him, he said to me 'don't worry, it's nothing personal, I'm stepping forward for everyone. I'm just playing a little game here,' and I thought you little sh*t. I'd already been pied and I had just literally stepped in there. He is really good-looking and I'm not his type. He reminded me of my little brother so that was a massive put off.
We saw you tell Chris you liked him, but you've said you had no connection with any of the guys, did you really fancy him or not?
I do like Chris, but I don't fancy him. I knew people would take that the wrong way. I was sitting down talking to Daisy and she was telling me I need to get in there. She was like 'you're a really nice girl, you need to go after what you want', but that's not me I'm quite reserved and laidback. She really influenced me to say I like you Chris, it wasn't tactical it was just me doing what Daisy told me to. I know it probably came across as me telling Chris 'I fancy you, keep me in', but it wasn't like that.
You came across quite quiet and reserved on the show, looking back do you wish you had opened up a little more?
I can't put on something that I'm not. I was only being myself in there. I wasn't completely how I would be outside of the house, I'm quite bubbly and I'm always the joker of the group. I'm really outgoing and I do impulsive things and I like to think I'm quite funny, but it wasn't like that in there. There were so many big personalities already, I felt like I had to be the mature one. It brought the maturity out of me instead of bringing out the kid in me, I suppose.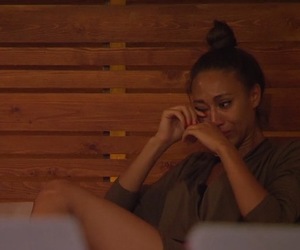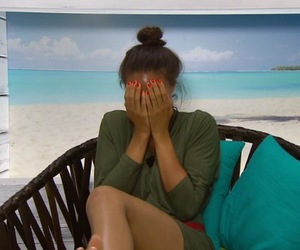 It seemed like you struggled to fit in with the rest of the group and you seemed quite upset when the boys criticised you on the way you date, did you find it hard to relate to the other contestants?
Yeah, I knew the minute I went in there I didn't fit in with everyone. I'm a mum and when you're a parent, absolutely everything changes. I'm not single and free and wild with no major responsibilities, everything I do revolves around my son. How they handled how I go about my sex life and whatever I do was completely disappointing. I was really shocked. The day before they literally asked me how long do you wait [to sleep with someone] and I said three months, then the next day out of the blue, four of them jumped on me telling me that was wrong. But I've had a lot of experiences that have made me who I am and make me think a certain way.
What about the girls, did you connect with them at all?
I got on with them all. I do like Hannah she's funny and I like Danielle. The new girls were really, really nice. I liked them instantly.
Were you wary of Jess at all after Naomi revealed she had been lying about her date with Tony?
I knew she was lying. From when the twins came in and the minute I had the dinner date with one of them, I knew she was lying. When I spoke to Tony, I believed exactly what he said.
Now the competition is hotting up everyone seems to be doing things more tactically. Who do you think is the biggest game player?
The biggest game player? I can't really say one specific person, but I think everyone in there wants to win. I think I was the only one in there that didn't care about leaving, I mentally prepared myself for that before I went in. I didn't set my mind on winning, I went in there for genuine reasons.
What about the most genuine person in there, then?
Me, can I say myself? The most genuine, apart from me, I think Daisy after speaking to her.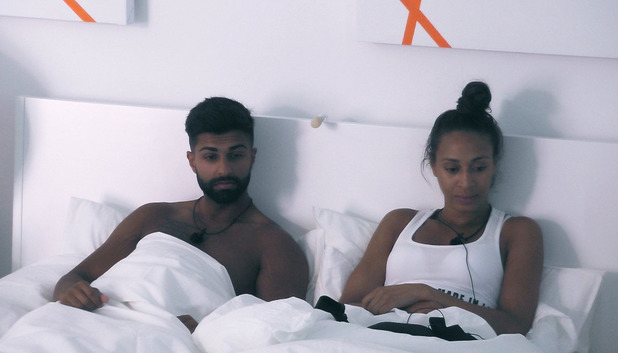 Who do you think will be next to be sent home?
I'm not sure who will go next, but I know who I would like it to be. Omar, good ol' Omar. I don't think he's been who he says he is and I've seen a different side to him that nobody has seen. I won't mention it, but hopefully someone does see it to get where I'm coming from.
And who are you rooting for to win?
I wish them all luck but my favourite couple is Jon and Hannah. I like Daisy and Jordan too are well matched. [Jon and Hannah] have stuck together since day one, they haven't been apart from each other and they actually are really, really close. I think it is quite genuine.
Will you stay in touch with anyone?
I like Tony, I'll probably try and contact him on Twitter or something. See what happens!
Love Island airs nightly on ITV2.For exclusive competitions and amazing prizes visit Reveal's Facebook page NOW!