Lauren Goodger has cuddled up to boyfriend Jake McLean in a new picture after confirming they are back together.
The former
TOWIE
star shared this image to Instagram overnight, publicly showing fans that she's loved up once again.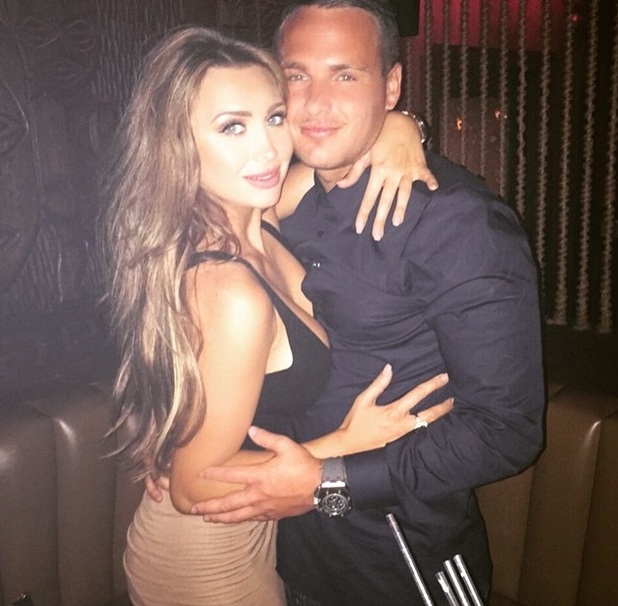 Lauren and Jake had split back in 2013 but rumblings of a reunion kicked in earlier this month when Lauren shared a photo online which showed a man paying their hotel bill during a trip to Abu Dhabi. The
man's face was hidden from the camera
but eagle-eyed fans matched his tattoos to those of Jake's.
And the romance was confirmed by Lauren herself this week.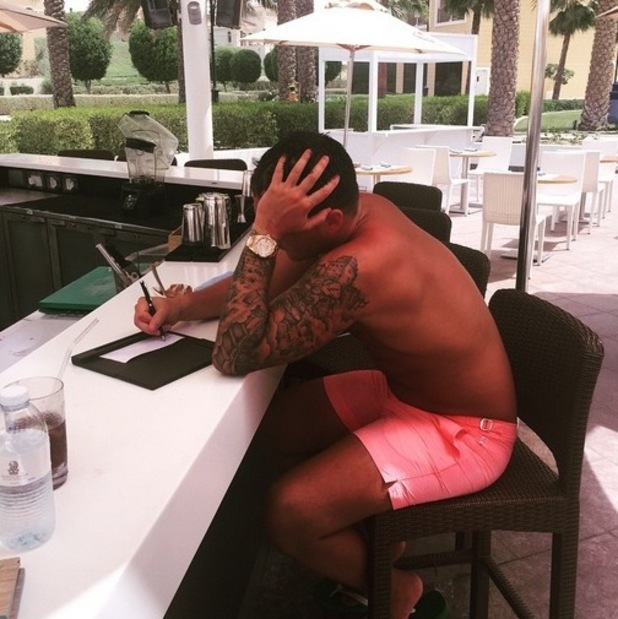 She'd kept it on the down low that she'd been seeing Jake again but spoke out after her
ex-fiancé Mark Wright branded her "embarrassing" f
or mentioning him in interviews. Mark sent a string of tweets to Lauren last week telling her to stop talking about him and respect his new wife, Michelle Keegan.
In return, a rep for
Lauren agreed it was "embarrassing" that her relationship with Mark was still being talked about
, insisting Lauren had moved on and was actually in a new relationship and very happy.
Jake surprised Lauren last week with a romantic holiday to Abu Dhabi. On one evening they
travelled to nearby Dubai for dinner
… Dubai also being where Mark and Michelle had been on honeymoon at the time.
Lauren, however, hit back at suggestions she'd deliberately sabotaged their honeymoon, saying it had been a surprise trip for her and last time she checked, Dubai was free for anyone to visit.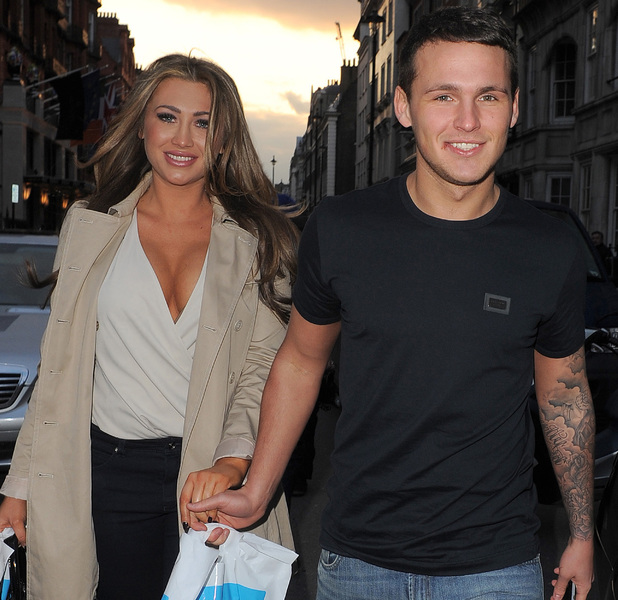 Meanwhile, Lauren and Jake's relationship was in the headlines again last year when it was reported a video clip had been taken from Jake's mobile phone which showed Lauren in an intimate position. Lauren said she believed Jake hadn't leaked it deliberately.
She said at the time: "I didn't make a sex video like Kim Kardashian or Paris Hilton. I'm a grown woman and I've not done anything illegal. Also, it was my ex-boyfriend who I was with for two years – not some random bloke. But I still feel dreadful."
Ten reasons we want to be on TOWIE!