Selena Gomez and Taylor Swift play enemies in the 'Bad Blood' music video but they were back to being the best of friends while out in LA yesterday.
Former Disney star Selena was pictured out and about with Taylor, 25 in sunny West Hollywood on Tuesday (16 June), attracting a swarm of paparazzi as they picked up juice drinks.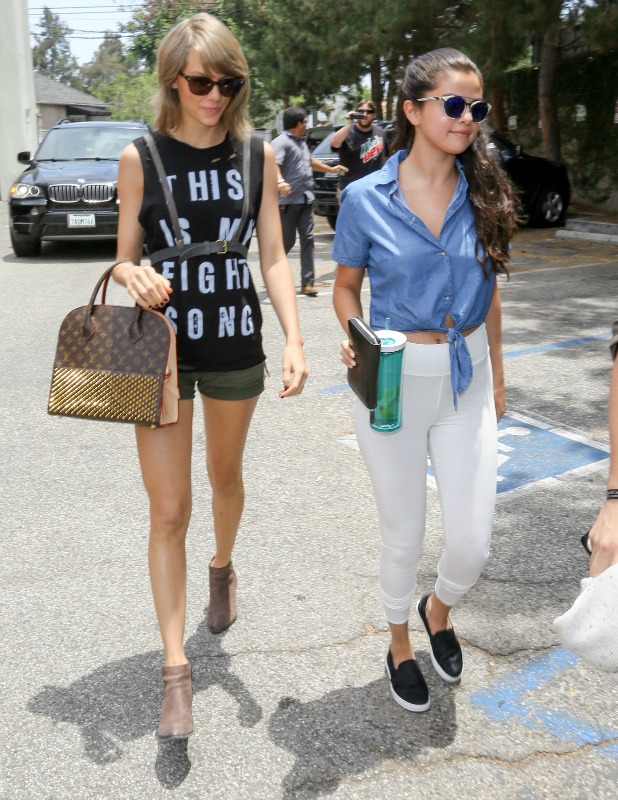 Selena, 22, stars in Taylor's latest music video
'Bad Blood' as the devious Arsyn who betrays Taylor's kickass Catastrophe
character leading to a rather epic showdown between the two women.
In real life, the starlets are known to be very close, calling each other "sister" in interviews.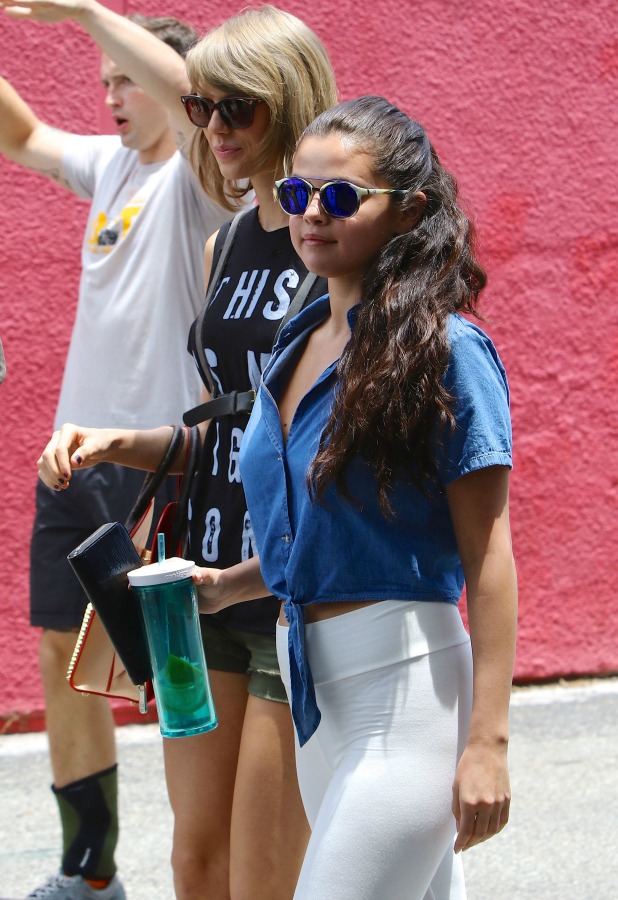 "We are the kind of friends that tell each other everything," Selena told
Fuse
in 2013. "We've gone through so much stuff in both of our lives, so we've always been there for each other. She inspires me, I inspire her. We just want the best for both of us."
There had been rumblings a while back of a big falling out between the girls but Taylor denied that in an interview with
Rolling Stone
last year.
"People think they have my relationships all mapped out," she said. "There were all these blogs, like, 'Are they feuding? Are they fighting?' Meanwhile Selena and I would be on the phone that night, laughing about it. We let them have that one."