TOWIE newcomer Peter Wicks has joked he'll never speak with Chloe Lewis again after seeing Jake Hall's reaction to their conversation.
On Sunday night's series premiere of the ITVBe show we saw
Peter and Lewis Bloor approaching Chloe in a club
where it emerged Pete and Chloe shared history.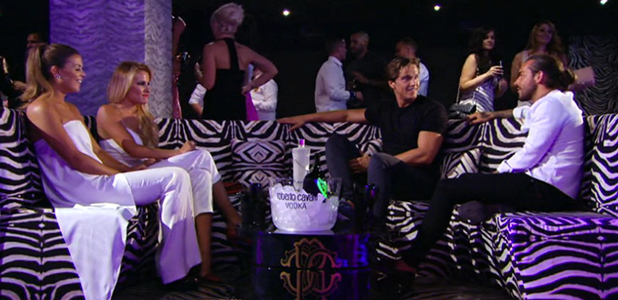 Nothing romantic, more embarrassing for Chloe! Pete had seen her falling over on a train, joking she went from a ten to a two immediately!
Chloe's on-off boyfriend Jake was watching from the bar and trying to keep his cool. Earlier in the episode, Chloe had told him he was on trial and needed to realise he didn't own her.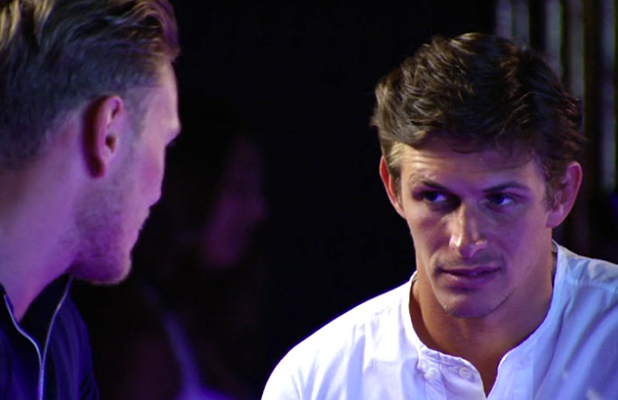 Speaking to the
TOWIE
official website, newbie Peter said: "I thought he would lamp one on me, to be honest with you. But I think he will be more p****ed off at me saying she was a two than a ten. That's it now. I ain't gonna speak to her again ever!"
Lewis added: "I'm proud of Jake that he kept his cool. He's obviously going though this trial and test Chloe has given him. I think that was probably his biggest challenge to date. I don't know if it was quite flirting but something Jake didn't know had gone on and Pete's a good looking guy. Chloe had met him in the past so he done very well."
He also said: "I found it really funny! It was sort of funny to see Jake boiling up and controlling himself."
Tut tut Lewis! That's not very supportive!
TOWIE
continues tonight at 10pm on ITVBe.
Ten reasons we want to be on TOWIE!