Foo Fighters have cancelled their appearance at Glastonbury Festival.
The band were forced to pull out of a headlining slot at the music festival after frontman Dave Grohl fractured his leg falling off a stage in Sweden last week.
A statement on their official website said: "Due to injuries sustained in Dave Grohl's fall from the stage during
Foo Fighters
' June 12 show at Ullevi Stadium in Gothenburg, Sweden, doctors have required the cancellation of the remainder of the band's dates in the UK and Europe.
"After undergoing surgery Monday, Dave's full recuperation time is still to be determined."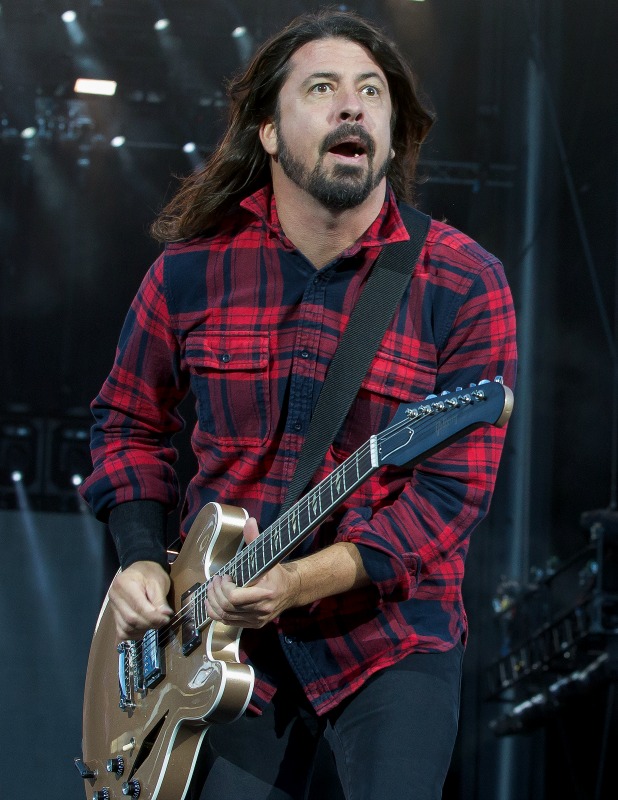 As well as cancelling their 26 June appearance at Glasto, they've pulled out of dates at Wembley Stadium on 19 and 20 June, and Murrayfield Stadium on 23 June.
Dave sent a personal message to fans via the website, using a picture of the board game Operation to voice how sad he was. Fans had to click on the broken heart icon on the board game to access his thoughts.
"So….here I am, recovering with 6 metal screws in my leg, thinking about a lifetime of holding up TSA lines from here to Kalamazoo….damn," he wrote.
"Here's the not so witty bit…….My doctors have advised me to lay low for a while. The most important thing now is for me to recover from the surgery, to keep my leg elevated so as to keep swelling down and prevent any infection/complication that could do long term damage. I'm not out of the woods yet, folks…
"Which means, and it kills me to say it…..the doctors have told us to cancel shows. I'm really so sorry, guys. You know I hate to do it, but I'm afraid it's just not physically possible for me at the moment. We're doing our best right now to work out a plan, so bear with us. You know we're good for our word. But for now, I need to make sure we have YEARS of gigs ahead of us….
"You have always stood by our band, and we will always stand by you. Like I say at every show, we wouldn't be here if it weren't for you guys. And I mean that. I thank you from the bottom of my heart. And I will do everything I can to come back and give you a night to remember for the rest of your lives AS SOON AS POSSIBLE.
"Until then…my sincerest apologies."