Rita Ora has opened up about ex-boyfriend Calvin Harris, claiming she dumped him and she's not quite sure what went wrong.
The 'R.I.P' singer, 24, had seemed blissfully happy with Scottish DJ Calvin, 31, last year until they suddenly broke up – and it soon appeared things were not amicable.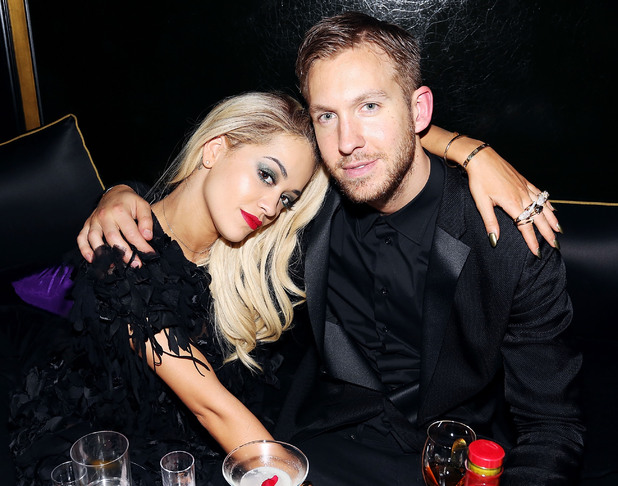 There were rumours that Calvin had banned Rita from singing her track 'I Will Never Let You Down' – which he wrote and produced – at the Teen Choice Awards 2014.
Now, in an interview with
Marie Claire
magazine, she has said:
"There was a reason why I split up with him. And there was a reason why I'm at this point in my life where I feel like I have so much musical freedom, and I don't have to explain myself to anybody…
"It was more of a thing where I was in awe. I was at that point in my relationship where I felt he could do no wrong. I thought he had my back and that he'd never steer me wrong. But then "I Will Never Let You Down" came out, and everything started to go a bit weird. I don't know if it was because business was mixed with personal or what."
Rita had admitted last year she was "p****ed" she was unable to perform 'I Will Never Let You Down' on stage, saying: "For anybody who doesn't understand how it works, he wrote and produced the song. He's an incredible song writer and I'm never going to disregard his talents. He has to approve anything TV-wise, for anybody who doesn't get it. And obviously he owns the rights to it and he didn't approve the Teen Choice Awards."
"I could have got told a few weeks earlier, that would have been nice. It was a last minute change, but you know what, it happens and we move on and move forward.
"I'm not going to lie. Not even for my own selfish feelings, but for my fans, and the fact that the show was going to be awesome... Everything happens for a reason, that's how I looked at it."
Calvin later responded via Twitter, saying: "You'll only know 1 side of the story RE Teen choice awards because I choose not to talk to the papers about every aspect of my personal life. But just know I had a damn good reason."
Both artists have now moved on: Rita is dating Ricky Hil, the son of designer Tommy Hilfiger, and Calvin is romancing Taylor Swift.