Made In Chelsea star Spencer Matthews has confessed to cheating on girlfriend Lauren Hutton.
It's the scene we all hoped Spenny would never find himself in again, but after ditching his sober lifestyle for a night of boozing with the boys, Spencer fell back into his lothario ways and kissed another girl, despite dating Lauren.
In last night's episode of the show, viewers watched as the reality star came clean to Lauren, only to have a drink then thrown in his face.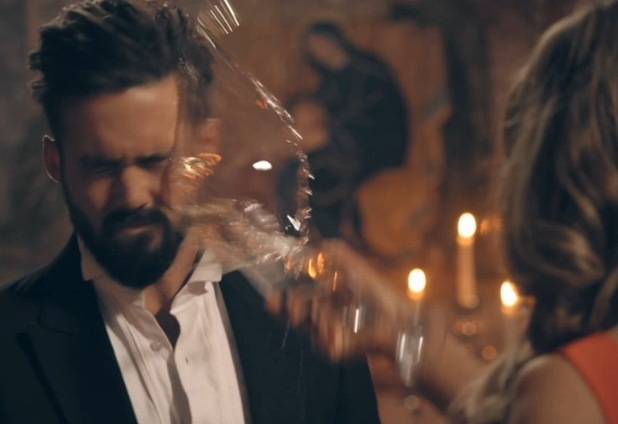 Fans of the show saw Spencer and Jamie talking about their drunken night together where Spencer admitted he had made a mistake that he wasn't going to tell Lauren about. The boys then had brunch with Lucy Watson and Binky Felstead and as the pair began talking about their partying the night before, Lucy became suspicious of Spencer's behaviour.
He then later decided to tell Lauren about his recent antics, wanting his girlfriend to hear it from him first and not anyone else.
Spencer told her: "I need to tell you something about the other night. People are talking… and I f***** up. I kissed someone and I feel dreadful. You don't deserve it. I wanted to come clean. It was when I stayed at Jamie's. It meant literally nothing. I've never cared about anyone as much as I have you."
Not surprisingly, Lauren was angered by her beau's confession, slamming him for being unfaithful.
"I f******* hate you right now," she said. "I'm so embarrassed of you. You're disgusting! You're such a ridiculous excuse for a human being. I didn't even want to be with you. It took me so long to convince myself to think 'ok this guy is not a f******* joke'. "
Not holding back, she then threw her champagne in his face before declaring: "F*** you Spencer, f*** you."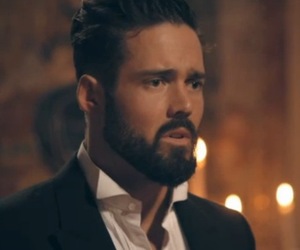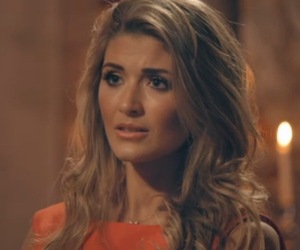 Angry with himself, Spencer told his pals: "I feel like such an idiot, I've worked so hard to change. Before I wouldn't have given a sh*t if I cheated on my girlfriend... I've been so well behaved with [Lauren], I haven't given her any reason not to trust me. It sucks."
Since he began dating Lauren last year, Spencer has embarked on a much healthier and alcohol-free lifestyle,
seeing himself go through an incredible transformation
. Happy with his new get-fit attitude, the Chelsea boy had told
Reveal
in April his days of straying away were over.
"I think I've just naturally grown up – and about time to," he said. "I'm focusing more on being less of an a*sehole."
Despite his recent confession, it seems the pair have decided to work through it, with
Spencer and Lauren putting on a united front in London last week
.
And tweeting after yesterday's episode, Spencer made sure to declare his love for his girlfriend. Sharing a photo of himself and Lauren during filming, he told fans: "Check out @iamlaurenhutton looking amazing as ever.. Love her! x"

Lauren's response? A string of emojis to symbolise a drink being thrown in her boyfriend's face.
Maybe he isn't quite forgiven just yet!
Made In Chelsea continues Monday 22 June at 9pm on E4.For exclusive competitions and amazing prizes visit Reveal's Facebook page NOW!
MIC's most shocking moments: