Kim Kardashian West has claimed she's "too cool" to pull duck face in selfies anymore.
The
Keeping Up With The Kardashians
star – and Queen of all Selfies – told
NPR
her selfie style had changed over the years, as evidenced in her selfie collection
Selfish
.
"Towards the middle - there's a lot of duck face going on. In recent years, I'm like too cool for duck face, so that doesn't happen [anymore]," she said.
"It's like a bunch of selffies; it's silly. But it's all my memories, and I've been taking photos - not only of myself - but of just my environment and where I'm at and my friends. I thought it was just - you know, selfies are such a really, like, popular thing right now. And I thought it would be really cool to put 'em all in a book."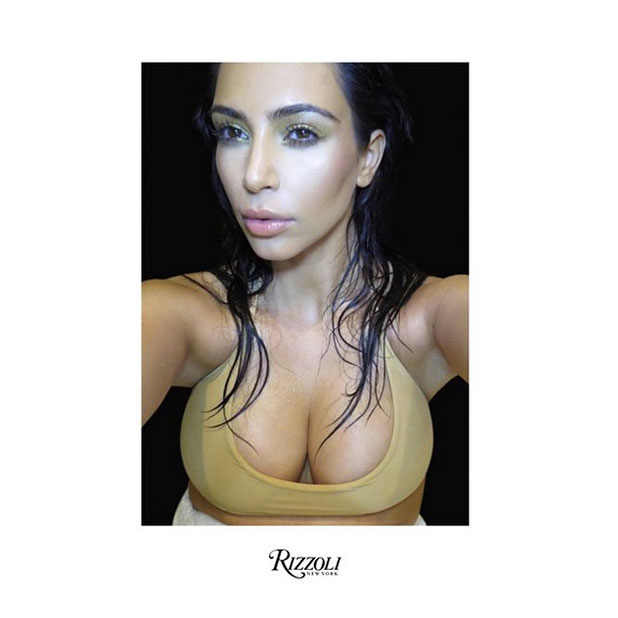 Kim, 34, had initially been making a memory book for husband Kanye West when she decided to release it for the public as well.
She included
photographs taken as far back as when she was four years old
, an image she claims to have been her first ever selfie. Way ahead of the trend then, Kim!
Explaining the
concept of the book to AdWeek earlier this year,
she said: "I love taking pictures and posting them on social media for memories. I genuinely love the glam of life and hair and makeup and all of that, so I love just sharing my life with people - that's who I've been. I live my life on a reality show.
"But sometimes people take it very seriously, or they think it's ridiculous. I'm kind of letting them know, yes, it is ridiculous, but it's all fun. I can look at a photo on social media and see a picture and know exactly where I was by the outfit I had on or who I was with. I take it more as a fun, emotional scrapbook that I love to look back on."
All you need to know about
Kim Kardashian
: