Kris Jenner attracted quite the entourage in Paris over the weekend as she indulged in a spot of shopping.
The
Keeping Up With The Kardashians
star has been enjoying a solo trip in the French capital since last week and attracting plenty of attention wherever she goes!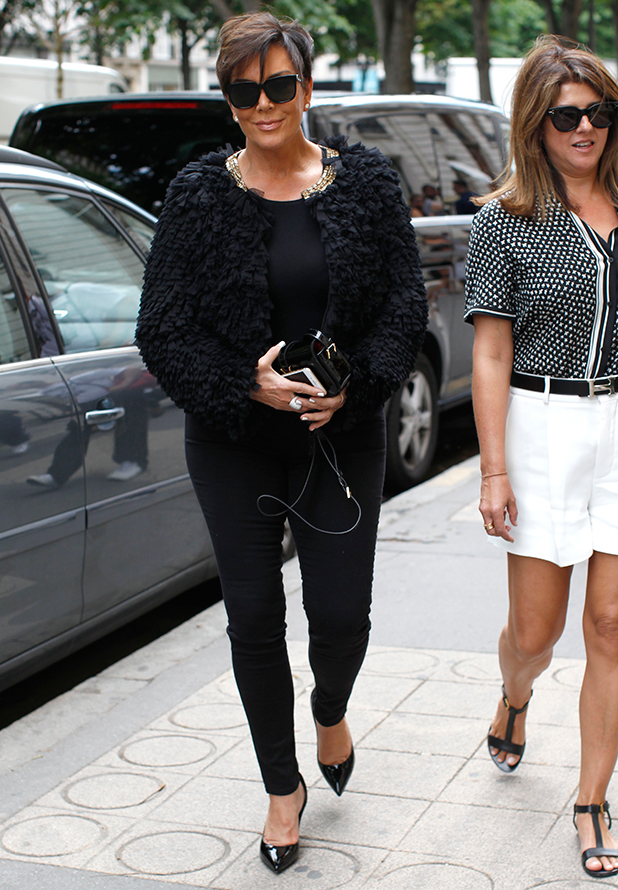 Most recently, she was snapped in an all black ensemble and sunglasses, walking down the street as a gang of admirers followed, no doubt all hoping for a selfie!
Kris, 59, was seen picking up a garment bag from Valentino before stopping off at the luxury designer outlet Montaigne Market for some goodies.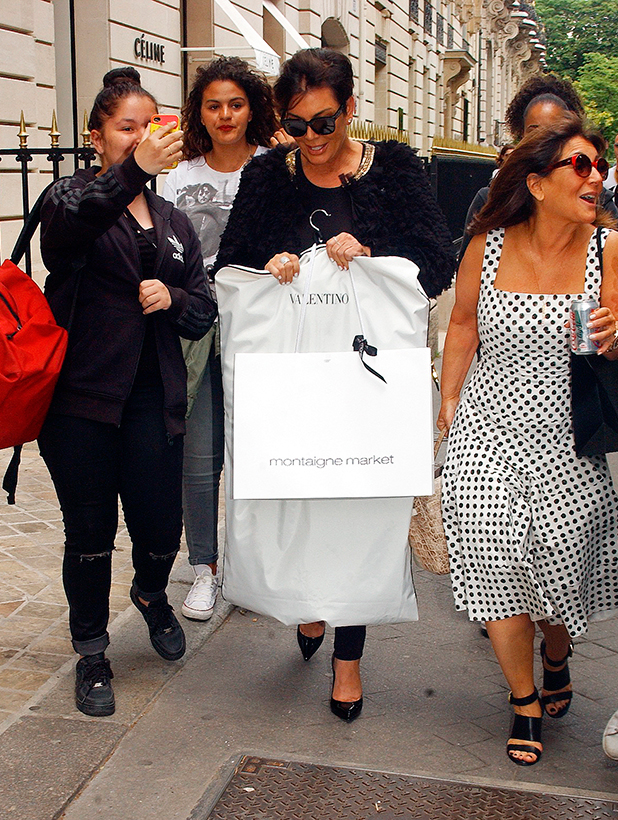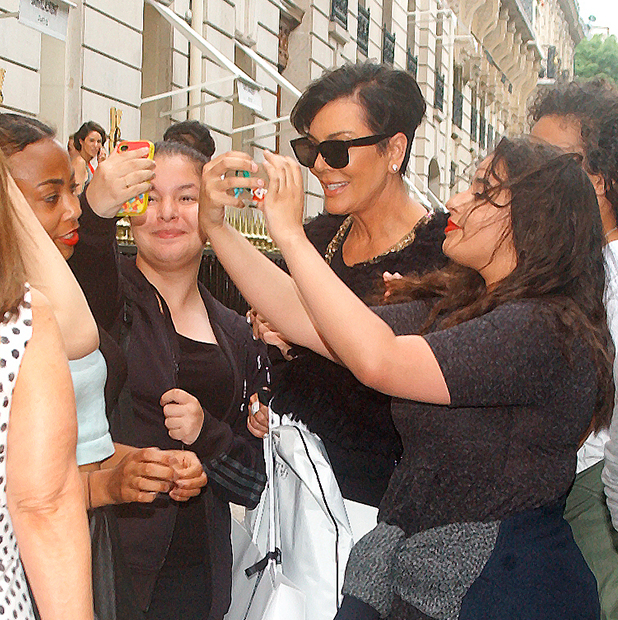 Her holiday in France came as ex-partner
Caitlyn Jenner reached out to her via Twitter,
reminiscing about all the good times they had together.
Kris was married to Caitlyn – when she was Bruce – for more than 20 years and they have two children together: Kendall, 19, and Kylie, 17.
Former Olympic athlete
Caitlyn unveiled her new glamorous persona on the cover of Vanity Fair
magazine last month and it seems reading the accompanying article brought back memories.
She tweeted: "Reading the VF article reminded me of the love & good times Kris & I shared for so many years. Wouldn't trade that time for anything!"
Kris and Caitlyn announced their separation in October 2013, although court papers showed they'd broken up the past June. Their divorce was finalised last year.