TOWIE returned to our screens last night and as per, our Essex faves didn't disappoint when it came to their loveable one-liners.
From Bobby selling himself to the girls as he's on the lookout for a new man, to Ferne overly-sharing when it comes to newcomer Peter Wicks, the
TOWIE
cast certainly had us chuckling as they dished out and dissected the latest Essex gossip while soaking up the sun in Marbella. It's a hard life, eh!
Some of their lines were just too good not to share, so here's 20 of
Reveal's
faves from yesterday's opening ep.
Enjoy!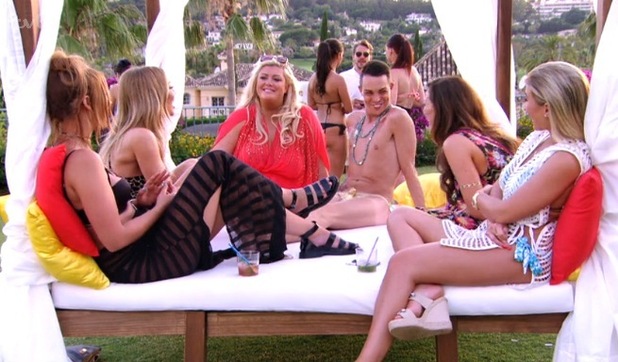 1. Bobby on finding himself a man in Marbs.
"I am 100% putting myself on the market. I'm prime beef... I'm going to be like a ride at a theme park, if you ain't six ft you ain't coming on."
2. Chloe Sims on her drunken smooch with Elliott Wright.
"You know with a hangover – the fringe is all up there – I thought am I in some kind of f***** up dream. Why is Elliott Wright next to me and where I am?"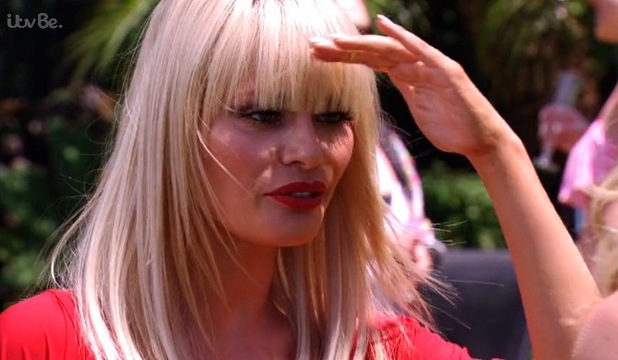 3. Lauren Pope on what she looks for in a guy.
"I'm weird with types. If they're funny and non-cringey I can get quite obsessed, but then I could also think Bradley Cooper's hot."
4. Ferne McCann on
TOWIE
newcomer Peter Wicks.
"He's that beautiful his name should be Alejandro Lingueno, but no, his name is Peter Wicks… It sounds like a DIY store."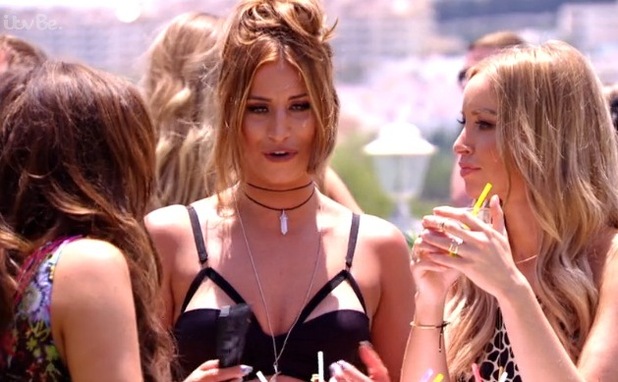 5. Ferne McCann on being single.
"I'm too loud and lairy, by the time [guys] get over they're like urgh."
6. Ferne McCann on how to use Twitter.
"Obviously when you come across a very good-looking guy on social media, you're bound to hit follow."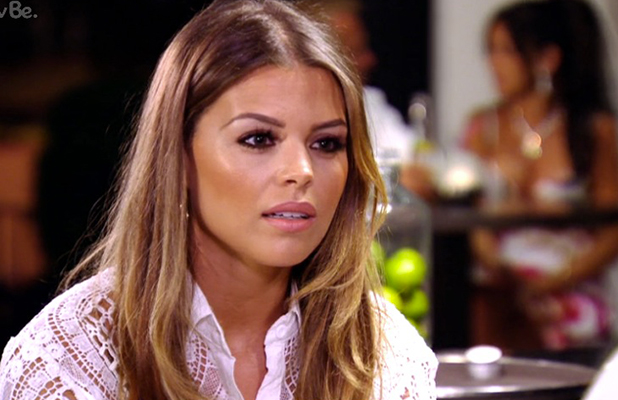 7. Chloe Lewis pointing out she is a person and not a possession to boyfriend Jake Hall.
"This is what you have to understand, you do not own me."
8. Ferne McCann's pre-flirting preparation.
"With me, wearing a topknot actually makes me a bit taller so knowing that I was going to see [Peter] tonight, potentially, I wore it in a low pony."
9. Peter Wicks' cheeky response?
"Everyone's the same height laying down though, ain't they?"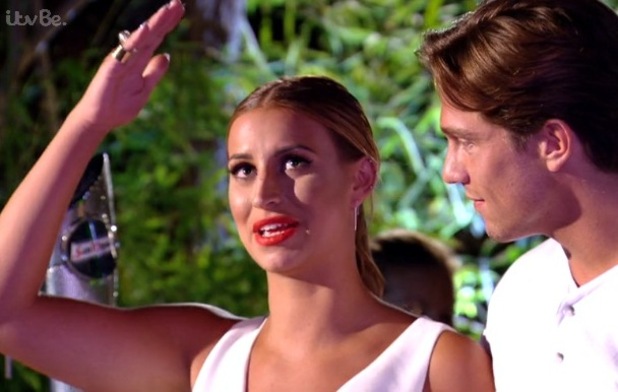 10. Chloe Sims telling ex Elliott Wright she may be the jealous type.
"Let's face it me and you are way to jealous to be best mates once we've moved on... psycho."
11. Arg proves he doesn't need a flash car to make him happy.
"You two can shove your ferrari up your a*se, because I'm having more fun on my segway you mugs."
12. Peter Wick's attempts to sweep Jess Wright off of her feet.
"Has Bella got a fella? Earnest is a Prince. We should double date, Bella and Earnest, me and you. We'll go for a dog walk."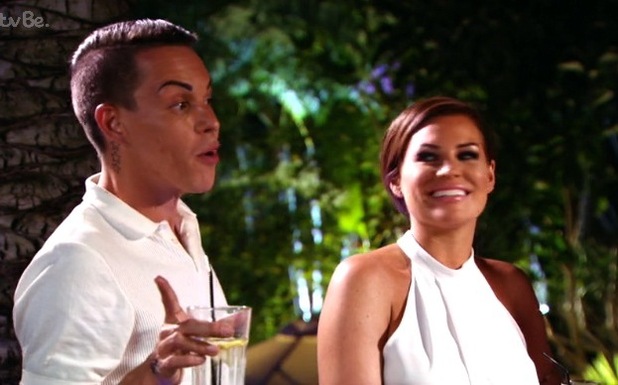 13.
Bobby Norris
gives his verdict on newbie Peter Wicks.
"His eyes are bluer than the Marbella ocean. Blokes like that ain't two a penny in Essex."
14. Gemma Collins proves hiking is not for her.
"Girls it was kind of you to invite me, but I've got sequins on, a Gucci bag, a bottle of pink water and to be honest, I'd rather be having a drink down the port on some sort of yacht."
15. Tommy Mallet stirs the pot when it comes to Peter Wicks and Chloe Lewis.
"Mans going on like they got history."
16. Bobby Norris on why he openly just strolled into the girls toilets.
"Have you seen the que for the men's? And the stench?!"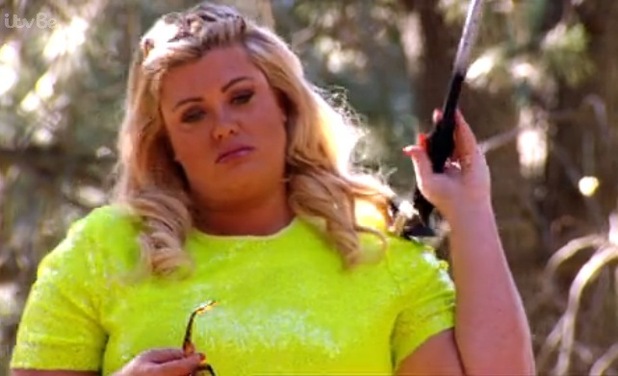 17. Ferne McCann on why she thinks she's not such a hit with the men in Marbella.
"I'm such a goon. I'm a goof."
18. Elliott Wright dishes out dating advice.
"Behave like a complete ice cream for two years hanging around for a girl, then you get her in the end like Arg did."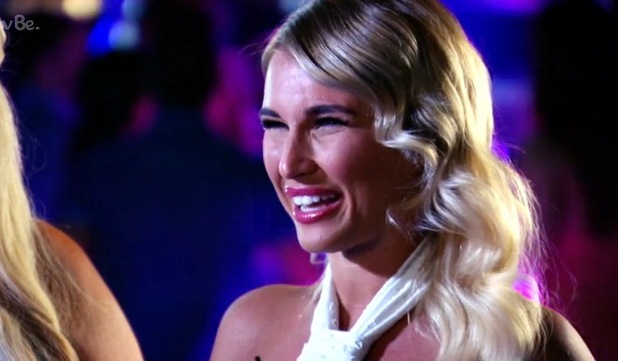 19. Billie Faiers questions Elliott Wright on his love life - and doesn't beat around the bush.
"You've got like a bit of a glow about you... It's like you've got lucky?"
And just in case those weren't enough to get you giggling at our Essex faves, Ferne McCann saved this corker for a behind-the-scenes chat with Lauren Pope.
20.
Lauren: "Did you get the vibes when you were talking to him?" Ferne: "I don't know I got the noon twinge a little bit."
Err, lovely. Aren't we glad to have the
TOWIE
lot back on our screens?!
TOWIE continues Wednesday 15 June at 10pm on ITVBe.For exclusive competitions and amazing prizes visit Reveal's Facebook page NOW!
10 reasons why we want to be in TOWIE: