We've lost count of the amount of times James 'Arg' Argent has said: "I am the Ian Beale of TOWIE."
We mean, is Arg
really
the Ian Beale of the long-running Essex-based reality show? Likening himself to
EastEnders
' most iconic character - who has undergone more failed marriages and has suffered more toilet flushings at the hands of arch enemy Phil Mitchell than any other Walford resident - is no easy feat.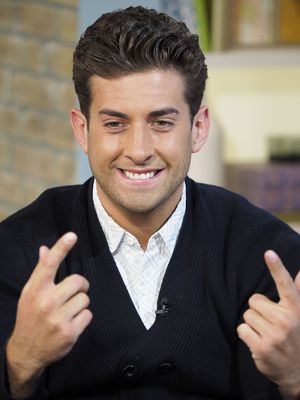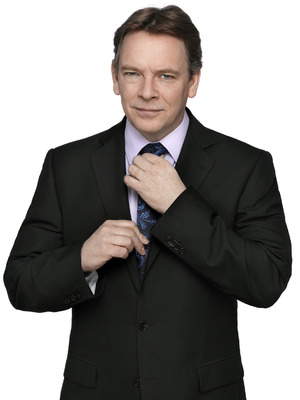 Much like the fictional Ian Beale - played by Adam Woodyatt - we've seen Arg's ups and down, and highs and lows. Arg has forever declared his status as one of the show's longest-serving cast members, and he has been there since its inception in 2010, so here's why Arg deserves his self-proclaimed title...
Always in the middle of drama...
Just like Albert Square's Ian, Arg loves to get the lowdown on what's going on. Sometimes, Arg has been known to spill the beans when it's best kept top secret, but if he isn't in the middle of some drama, then it's almost most certainly about him! As Arg often declares: "I do love a bit of gossip!"
Romance...where do we begin?
If we're counting correctly, Ian is on his fifth marriage now. It's been far from smooth sailing for the family man, who just can't seem to get his love life on track. Well now he's back with Jane, but as previous months have shown, if you're married to Ian Beale, drama is just around the corner. Over on
TOWIE
, we've seen Arg and Lydia Bright's on-off relationship over the years, but following his stint in rehab last year, a new and improved Arg was determined to get his girl back...and he did! Arg was the happiest man alive when he won back childhood sweetheart Lydia, and we reckon this love story is one that will last.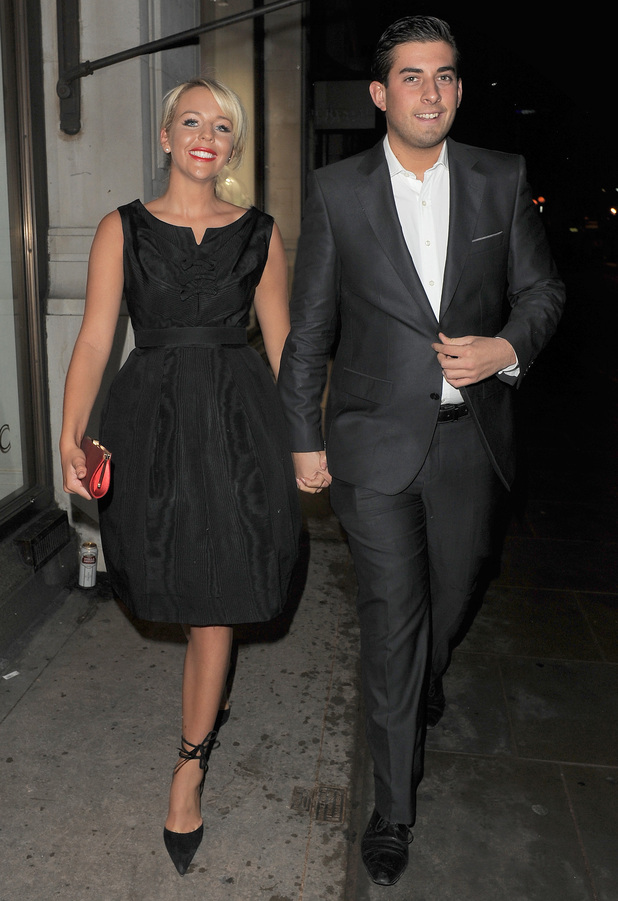 Part of the furniture...
Very much like how Ian is part of Albert Square, Arg and
TOWIE
go hand in hand. You just have to look at how he talks about
TOWIE
in interviews. Out of everyone, Arg is always so proud to be associated with the show, and he has on many occasions described his time on
TOWIE
as "life changing".
Arg's stats...
1. Beating the likes of Mario Falcone and Dan Osborne, Arg has flashed his torso more times than anyone else in the cast, having appeared topless 26 times!
2. Arg has sung a total of 20 times - his first time being at the 60s themed party in series one.
3. Proving that he's the entertainer of the group, Arg has laughed at one of his own jokes 108 times!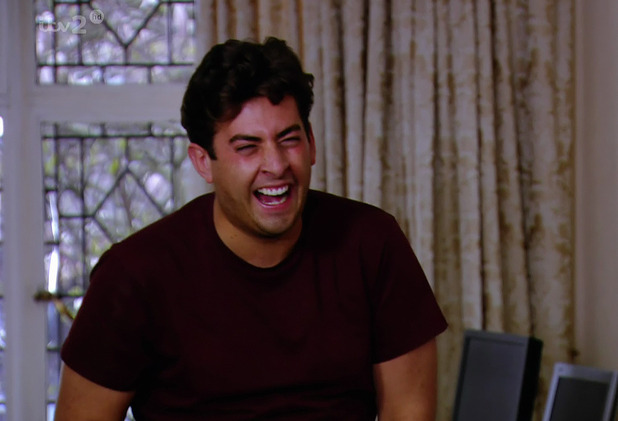 4. Arg has said "shut up" 24 times, coming second to co-star Gemma Collins, who pipped him to the post by saying it 25 times.
5. Arg has spent more time on the phone than anyone else, having had 20 phone conversations across 14 series!
Memorable scenes...
Arg's naked surprise
: During the time when Arg was trying to fight for Gemma's heart, the cheeky chappy turned up on her doorstep with nothing but a tie and thong on and a tank-full of kissing fish.
MARG
: Everyone loved Arg and Mark Wright's bromance. Their banter offered some of the funniest laugh-out-loud moments of the show, which still has us in stitches now. For example, we loved it when Mark and Arg each took a ride on a horse in Essex, only Arg struggled to get on...and off!
Arg is elated after spending the night with Lydia
: In July last year, after spending the night with Lydia, a delighted Arg couldn't help but to shout it from the rooftops, despite promising not to kiss and tell! After being treated to breakfast in bed, Arg left Lydia's house with a spring in his step (quite literally), and he skipped down the street while high-fiving a stranger. That wasn't all, as Arg also rounded up his pals, telling them all about what happened. Arg shouted: "Me and Lydia made love and it was amazing and I want to tell the whole world!"
For exclusive competitions and amazing prizes visit Reveal's Facebook page NOW!
Arg's transformation: