Britney Spears knows what job she wants when her singing career ends: Brad Pitt and Angelina Jolie's nanny!
The 'Oops I Did It Again' star told ITV's
This Morning
that she quite fancied a job looking after Brangelina's brood of six children – even though she has two young kids to look after already!
"I've met Brad Pitt once but I'd like to meet them again and I'd like to become their nanny. That's sounds fun to me!" she said.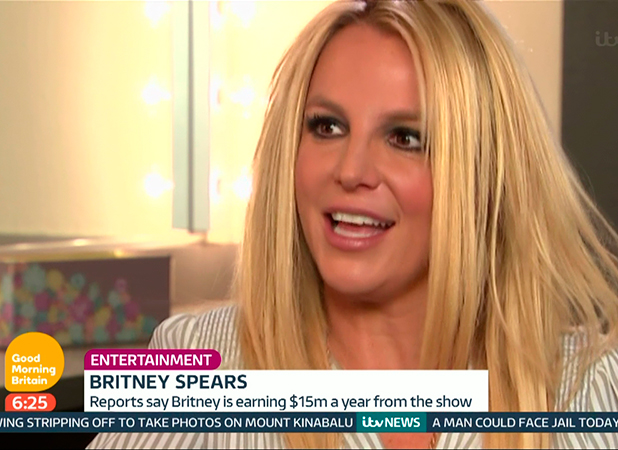 We all Brit has met Brad before because we remember her story about being starstruck! The refreshingly down to earth superstar recently recounted how she saw Brad ten years ago at Teen Choice Awards and "completely died".
"I ran. I was dressed in high heels [and I ran] towards him! Like an idiot, I ran to him and I was like, 'Oh my God, I'm the biggest fan'," she told an Australian radio show.
"I kind of lost my mind for a second. I was so uncool, it was probably one of my most uncool moments but I got a picture and an autograph…I acted four years old."
If she didn't get the job as Brangelina's nanny, she does have other career options. She told
This Morning
if she wasn't famous she would probably be a children's dance teacher.
Britney's changing looks through the years!
Copyright: Britney Spears / VEVO