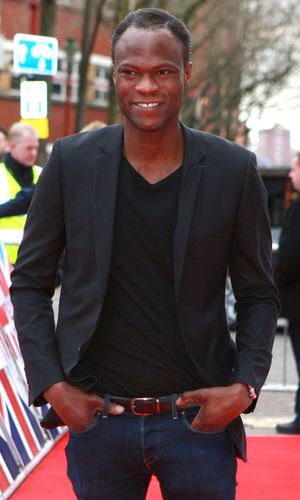 He's back! Brian Belo has returned to the Big Brother house as part of a secret twist!
Joining
Helen Wood and Nikki Grahame
, 2007 winner Brian will be living in a Timebomb Bunker for 48 hours with the 'evicted' housemate. They'll get to spy on the housemates in the main house before going back in two days later.
We grabbed an exclusive chat with 27-year-old Brian just 24 hours before he prepared to go back into the house...
How excited are you to return to the house?
"I'm living in a whirlwind. It's very surreal but I'm really excited now. I had a lot of nervous energy and I've been so nervous. I thought, 'I don't think I can do it', but now I'm here, and now I'm at Elstree, and Elstree always look after me so it just feels like coming back home in a weird way. I just hope that when I leave after that week that I can leave with a good experience of it. I'm still a huge fan of the show."
Why were you so nervous about coming back?
"Because I've done it before and I had a good experience from it and eight years later, people are still nice to me. I didn't want to go in there and have something bad happen, as it would just change the landscape for the rest of your life, really. That was the only thing. But at the same time, I thought to myself, 'It was a risk the first time round and I suppose I'm a bit of a risk taker'. I'm a sucker for punishment!"
You'll back into the house for the week, what have you packed?
"I've just bought loads of new clothes. There's not many luxuries that you can take in there. I would take booze in there with me but they won't let me! I'll take some cigarettes, but that's about it. Apart from that, my clothes and my sunglasses - they're nice sunglasses, they're from Dolce & Gabbana!"
Out of the nominated housemates, who do you want to join you in the Timebomb Bunker?
"I'm hoping it will be Marc because he just makes me laugh. He makes me laugh with his teeth and just everything about him, he's like a cartoon character. He's the type of person that I would find funny. In the house you need a partner in crime, so before I meet the rest he would be the best person to meet to help me to get introduced to the rest of the group."
Marc's been a controversial character, what are your thoughts on him?
"I think he just wants attention. He purely wants attention so he doesn't mind as long as people are talking about him. I had a housemate a bit like that in my year, Charley Uchea, she used to argue all the time! I was friends with her and she used to annoy everyone else, but I found her funny. Marc's going to be to me like Charley was, but then again, I ended up having a massive row with Charley, so if it's anything like that, it'll be a bit of an up and down friendship."
Do you think you'll get annoyed by Simon saying "It's showbiz"?
"Yes. I don't feel like I'm getting to see his real personality. He thinks he's better than everyone there. Everyone knows Big Brother and the type of people that go in there, it's like the 16th series, what more did he expect?!"
Who is you're favourite housemate?
"Marc. He reminds me of the character Johnny Bravo. I can't take him seriously but he's a caricature of himself. And he's got everyone talking about him, and that's what you need."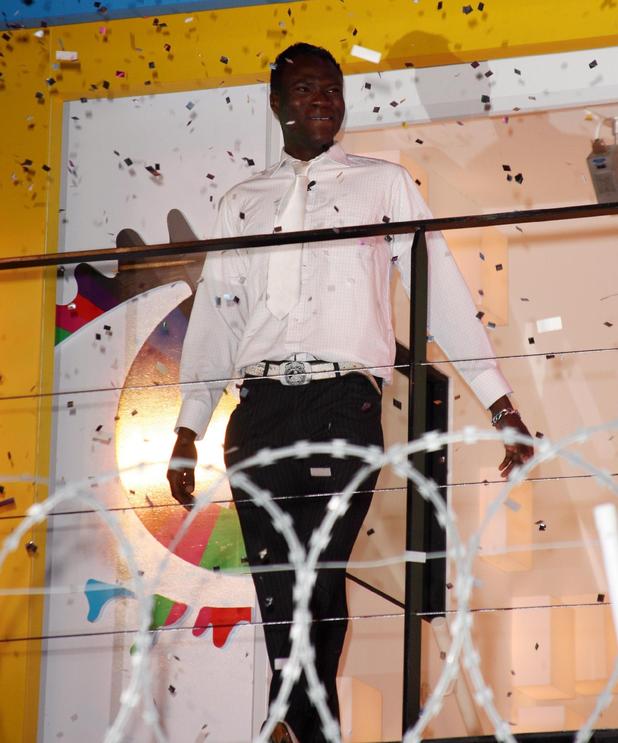 Who do you think has the biggest game plan?
"I think Jack has. I just think, the hat...I just watch him and he says bits and pieces to people on the outside of the group, but he never says it to the core members of the group or when they're all together. And that for me, is a bit of snideness going on there. I'll be wary of him because I know the minute I walk away he'll be b**ching about me."
Who do you think you'll be hanging around with?
"More of my mates are like Marc and Danny, so probably them. I'll make an effort with Jack, but I don't know...he's a bit like a Victor Meldrew, isn't he?!"
If you could evict one housemate, who would you choose?
"I would probably chose Chloe. I could live with or without Chloe, really. She's nice, she's sweet, she's neat and tidy...it's a bit boring."
What do you think of this series so far?
"I think this new series has stayed with the times. The 'four in, four out' twist got everyone talking. When everyone thinks they know Big Brother, producers just do something to completely change the landscape. That's why it's the biggest reality drama show still going."
Tell us, what have you been working on recently?
"I've just started my own production company called Yoghurt Productions. I've been writing and developing shows and currently a feature as well, so that's where my attention has been really. That's why I was really in two minds about doing this because I'm having to try to be really serious at the moment, so doing Big Brother is really going against everything I'm being trying to do! But then I remembered, this is where it all started for me, this is where it all began, so you can't bite the hand that fed you either."
Big Brother airs every night on Channel 5.
For exclusive competitions and amazing prizes visit Reveal's Facebook page NOW!