Love Island's John and Tony Alberti have hit out at their fellow contestants, slamming the girls for having no personality and the guys for being desperate. Ouch!
During
Love Island's
launch on Sunday night,
identical twins John and Tony were sent into the villa to shake things up
and after stealing two girls off their partners for a romantic date on their arrival, they certainly did just that!
But despite their Italian charm and their expertise in wooing the ladies, the boys couldn't persuade any of the
Love Island
girls to couple up with them, meaning they were the first two to be given the boot.
Reveal
caught up with John and Tony following their exit and the twins certainly didn't hold back when it came to telling us what they really think of their co-stars...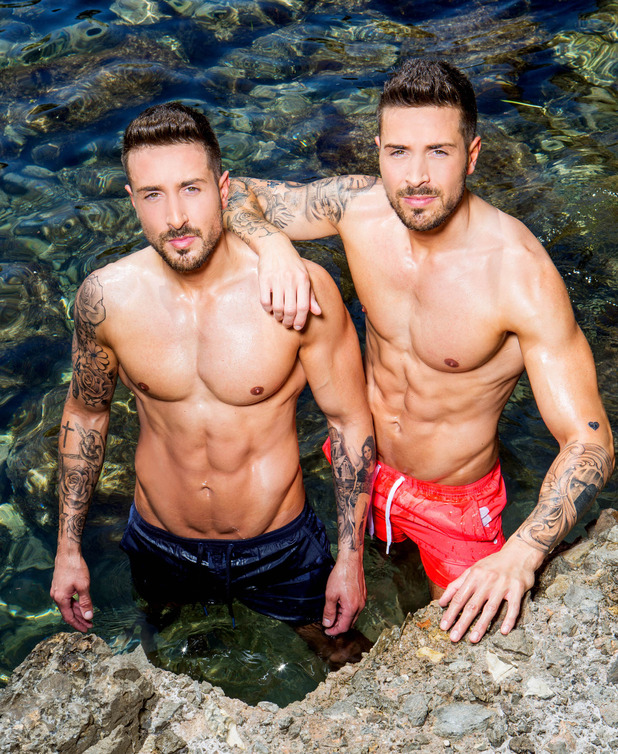 So, John and Tony how are you feeling about the result?
J: We're fine about it, we knew it was going to go that way. We definitely knew they were going to play it safe. The girls knew if they picked us we would swap them. We were the bad boys coming in and we ruffled a lot of feathers. It was all plain sailing before we got in there, so we wanted to mix it up. Mission accomplished!
T: Yeah, we wanted to be the bad guys. The girls found it hard to trust us and word got around the villa that we didn't fancy any of them – because we didn't! - so they were very suspicious and I think the guys felt threatened by us. It's just a joke the way they did it, everyone could see through it. They were being fake and playing games.
Did you feel sorry for Lauren Richardson because ultimately the decision of who to pick to stay came down to her and she hadn't even been the one to date either of you?
J: Not really it's the name of the game, you have to make that decision. She was going to go with a safe bet. The girl's got more issues than Vogue, she's got a lot going on. I do feel a bit sorry for her because she's going to struggle.
T: Lauren and Rachel aren't going to have the best of times, not many of the guys are attracted to them. They've got zero personality both of them, it's like trying to get blood out of a stone. It's not just the looks, if they had great personalities that would help, but they don't have either. Hannah is the leader, Zoe is a bit shady and fake and if Jess left you wouldn't even notice. I think Omar is struggling too, he might be on the chopping board next. He's not getting a look in.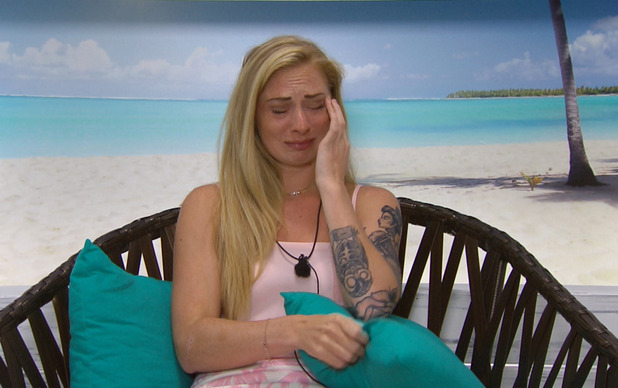 Did you fancy any of the girls in the house?
Both: No! Absolutely not.
J: It was slim pickings. Personality counts for a lot and a lot of the girls didn't have a nice personality or any at all. Unfortunately, they weren't our type.
What type of girl would you have liked to have met in the villa, then?
T: Nicole Scherzinger if you can put her in there! We go for the Meditarranean look, Italian or Greek looking girls, but it's not all about the looks you've got to have a connection and that spark. There was no chemistry with any of the girls.
It's now the boys turn to pick their partner as two new girls have gone into the house, if you had stayed and you had to choose, who would you pick?
T: The new girls, definitely. Even without looking, I'd pick them!
Do you think the guys in the villa will stay loyal like the girls have done?
T: I think the guys will try and stick with their original partners like the girls did. They all trust each other at the moment and they know they won't mug each other off. It's going to be good, the girls have had it easy having the power, they've been getting on well, so these two new girls are going to ruffle feathers like we did with the lads.
J: I think Luis will swap Danielle, he's fake like that.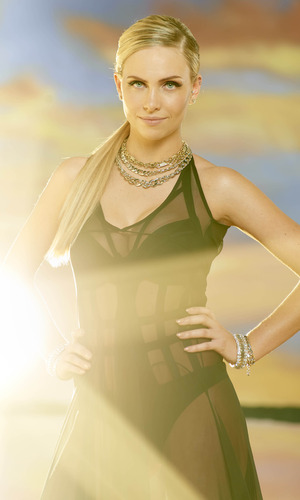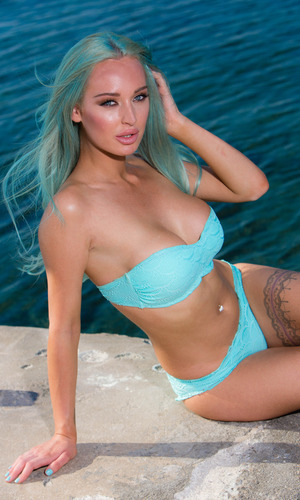 What about the guys staying loyal to their friendships with each other and the same for the girls?
T: Zoe's quite shady with the way she acts, she's a big game player. She's not loyal to the girls. And with the lads they try and act like their best friends, but they've only been in there a few days. They'll do each other over when it comes to crunch time. Their true colours will come out when the competition hots up a bit.
Now people are starting to leave, do you think everyone is starting to think and act more tactically?
J: 100 percent, you could see it as soon as it was announced two people would be going. You could see the guys trying to make their moves trying to talk to the girls and I was even pulling the girls to the side telling them it's not a coincidence, but they still didn't trust us.
T: As soon as it came to crunch time you could see all the guys getting desperate trying to save their own skin. The girls went for the safe bets.
It doesn't sound like it would be much fun in there...
J: Everything got dead serious and intense, everyone was gossiping and bitching about each other.
T: There was a lot of paranoia in the villa.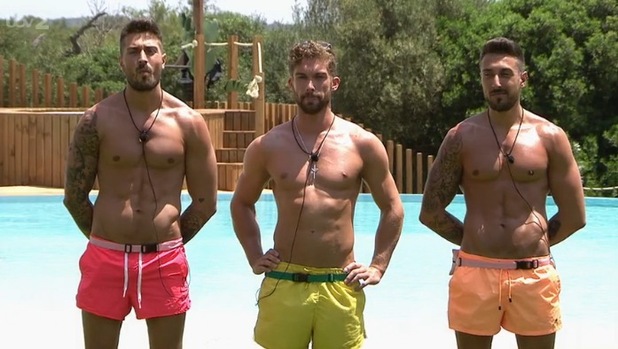 So would you go back in if you were given the chance?
Both: Definitely!
T: I'd love to go back in and stir things up again. I'd go after the strong couples like Hannah and Jonathan, just to mix it up. You need the twins back in there later on to pick apart some of the couples. Once you get further down the line, it's more cemented, so it would cause much more havoc.
Who are you rooting for to win now you've gone?
J: Definitely Chris, he's a genuine guy, I'd love to see him win. He's someone we would associate with on the outside.
T: He's more grown up, all the other boys are immature and childish.
And who would you like to see him win with as obviously it's a winning couple?
T: Hopefully when the new girls go in he'll strike up a romance with one of them!
Love Island airs nightly on ITV2.For exclusive competitions and amazing prizes visit Reveal's Facebook page NOW!