iTunes, iPods, iPhones, Spotify, Shazam, Deezer... kids these days don't know how lucky they are when it comes to music! It's all right there! At your fingertips! Whatever you want, click, you get it!
Oh, how things were different in the '90s...
1.
There was no flicking on to iTunes to download the latest songs. We had to actually make our way into town, visit Virgin Megastores and manually pick up the CD single.
2.
No money? Well, you couldn't just stream your favourite song continually on YouTube. You had to tape it off the Top 40 chart. Which inevitably meant holding a toy microphone up to your radio and a finished result that included lots of static buzz and the DJ speaking over the best part of the song.
3.
And talking of tapes… the highlight of your week was seeing the latest issue of Smash Hits had a free cassette attached! Forget the fact it was just B-sides, it was actual, proper free music!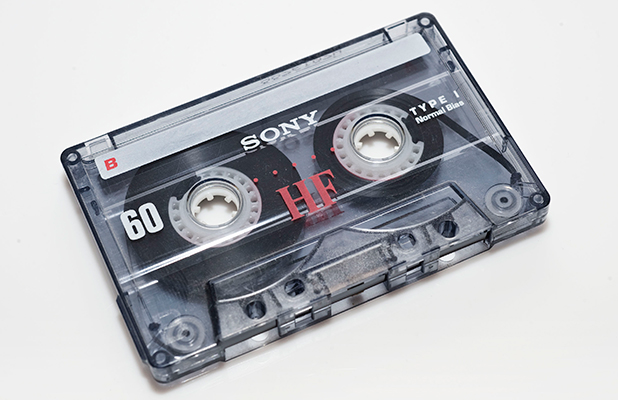 4.
The downside of that was having to rewind and fast forward constantly because the songs you liked where never next to each other. And let's not even go into the trauma of having to flip the tape over. Boyzone's 'Mystical Experience' and Backstreet Boys' 'Quit Playin' Games' just
had
to be on separate sides, right?
5.
We then upgraded to the portable CD player that was AMAZING! Once you got over the fact it jumped and stalled every time you made a movement and you had to carry a big black pouch filled with CDs around. And you totally got judged on the contents and neatness. Bonus points if you slipped the album sleeves into the pouches as well as the discs.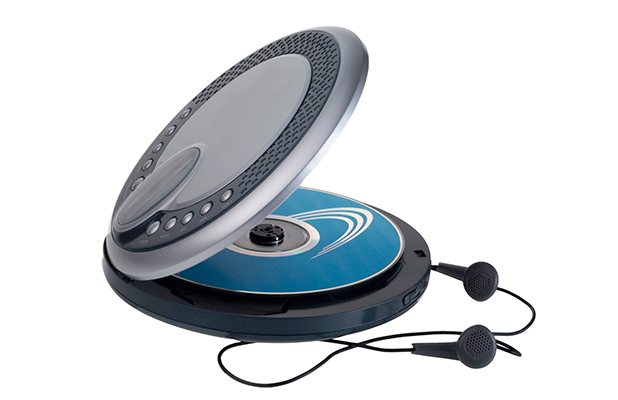 6.
Couldn't work out what A1 were singing in 'Take On Me'? You couldn't just Google the lyrics. You had to wait for Top of the Pops magazine to print them so you could stick them on your wall. Then you had that tricky decision: A1 lyrics on one side, BBMak on the other. Who do you choose?
7.
That dilemma also faced us when it came to posters… why, oh, why did they tell us it was a Spice Girls poster special and then put four of the girls back to back on the middle pages?! It meant flicking your posters around every few days cause you just didn't know whether you preferred Baby or Ginger…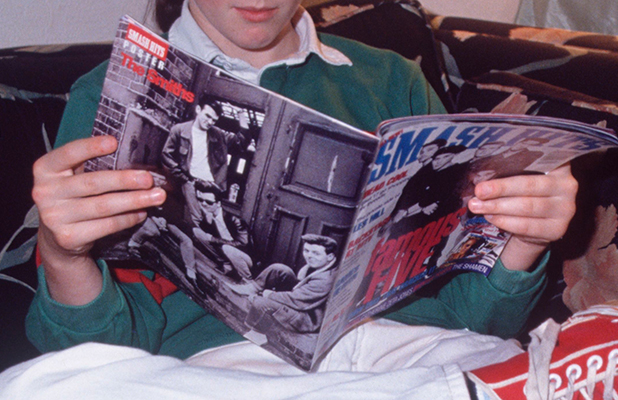 8.
You found out your favourite band were coming to town via the newspaper. And then you had to plead with your parents to get you tickets because it involved either visiting the box office or phoning the ticket line.
9.
You had absolutely no idea whether Nick Carter or Peter Andre had a girlfriend. No Google. We only had what was printed in the magazines to go by. Which meant we could freely dream about meeting them and falling in love.
10.
And speaking of having no idea, you could only contact your favourite artist via the Fan Club. No Twitter, no Facebook. No candid pictures of them. We had absolutely NO IDEA what Kavana was having for dinner or where Billie Piper was at that exact moment. We lived in a vacuum.
11.
No iTunes meant actual physical albums and reading the album sleeve from cover to cover had to be done. Then you'd consult with your friends over why your favourite popstar had thanked 'my love' in the notes… that better be a reference to their mum and NOT a mystery girlfriend. Grr.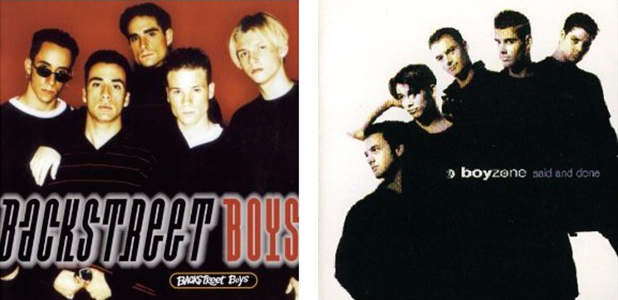 12.
Lack of iTunes also meant having to buy the latest BSB CD single even though you already had the album. Well, you
needed
to hear that B-side track or you weren't a proper fan, right?
13.
The only way to watch music videos was keeping The Box on repeat. Which meant fighting your siblings for control of the channel. And feeling mega left out in school the next day when everyone was talking about the new 5ive video and you hadn't seen it yet :(
14.
Napster. We're not proud.
For exclusive competitions and amazing prizes visit Reveal's Facebook page NOW!