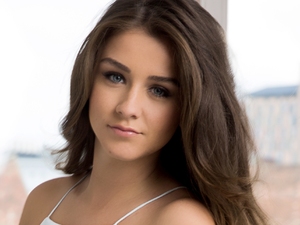 Brooke Vincent exclusively shares her fashion favourites, beauty and style picks and celebrity highlights with Reveal.
Hello everybody,
Well this is my first official blog since turning 23... I know right - I'm old! I've had such a busy and fun week. It has been amazing!
So last week on Wednesday, mum and I went off to London for the night to film the next day for ITV's
Loose Women
. It was lovely because my mum normally works every day but she managed to get some time off to come and keep me company. I'm glad she came along because we had such a laugh.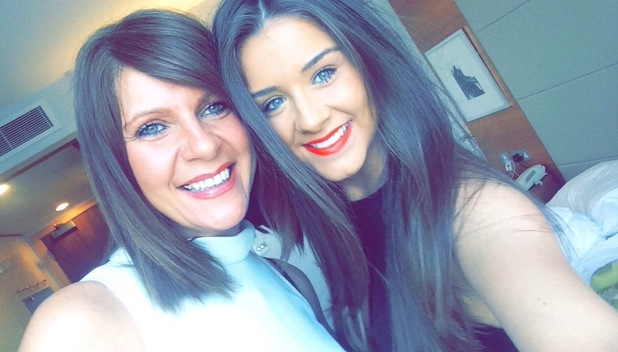 Once again, we went to watch my cousin and his troupe in
Lord Of The Dance
. I think I know most of the routine now - I've been to see it that many times! Afterwards we went to a bar until the early hours, which is never good when you're on live television the next morning! Ha ha.
And
as I said last week
, I love going to do that show. I love all the women and the way they sit around and voice their opinions on day to day matters. They were very nice to me because they got me a birthday cake which was a fab surprise!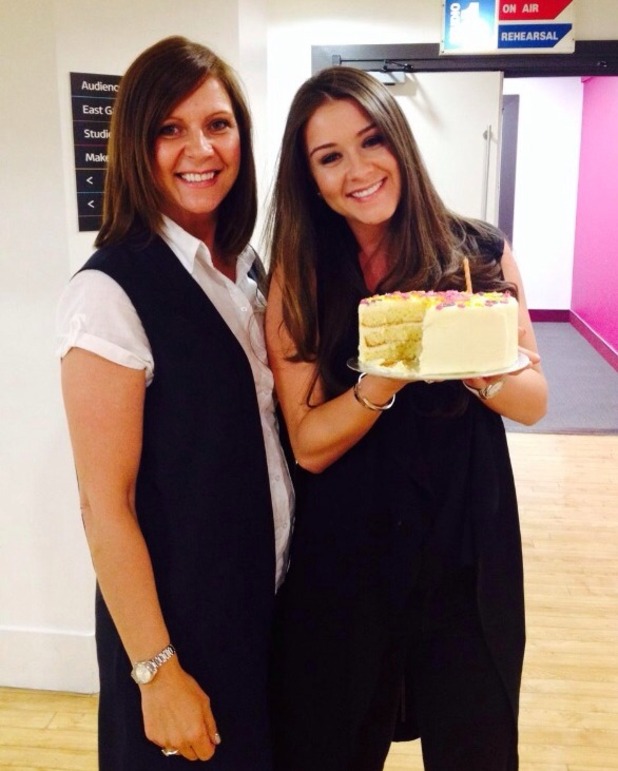 One thing I was very impressed with was the hair and make-up. Lee blew my hair into a curly blow, which stayed in for another three days until I had to wash it. Thanks for having me ladies and see you soon!
My birthday
So if you're on Twitter you would probably have seen that it was my birthday. I never shy away from a thank you or a retweet - it's my birthday I can take over your timeline if I like! Ha ha. But other than getting stuck on a train for two hours longer that I was supposed to, I had a lovely day. A lot of people never know what to buy me, which I think is the same for a lot of people, so money and vouchers is what I mostly received. It's good because I've put it towards a bag I've been lusting over for ages. When I get it you will be the first to know!
My mum and stepdad spoilt me (as usual), buying me another bag, a picture for my room (which is lovely), and a speaker for when I put my music on. My friend's mum bought me some new PJs - they are always a winner. I'm actually sat here writing this in them, they are ever so comfy, thanks Sue. So all in all on the gift front I was very grateful. THANK YOU ALL! Another thing I love and can't get enough of is flowers! I used to have a Saturday job in a florist when I was younger, and I've loved them ever since, especially when they are beautiful ones.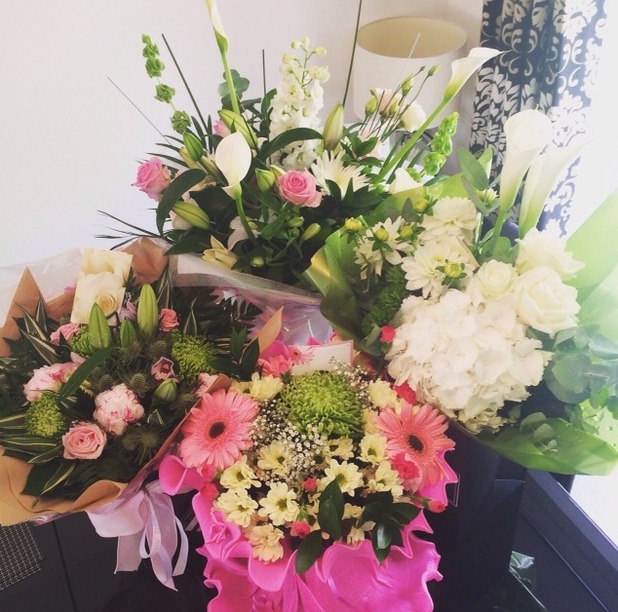 I received four bunches this week - I am a very lucky girl. One of them was from my beautiful co-star, Barbara Knox, who you all know as Rita. It was such a lovely surprise when they arrived. Thanks Babs!
My birthday night out was also eventful. Firstly I looked very girly, which is something I don't often like to look. I like to look not as dressed up as everyone else, but it was my birthday and I needed to look like a birthday girl! I also share my birthday with my friend Leah, so me and her, and two other friends went out into Manchester. We started at Sakana restaurant where we had some drinks and a little dessert platter, which was yummy, then we carried on the party over the road at the Milton Club. Here's a picture of me and the girls: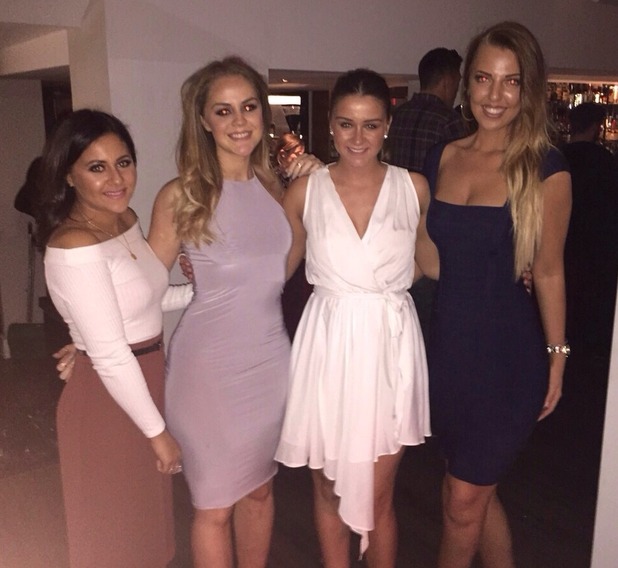 And here was our dessert platter: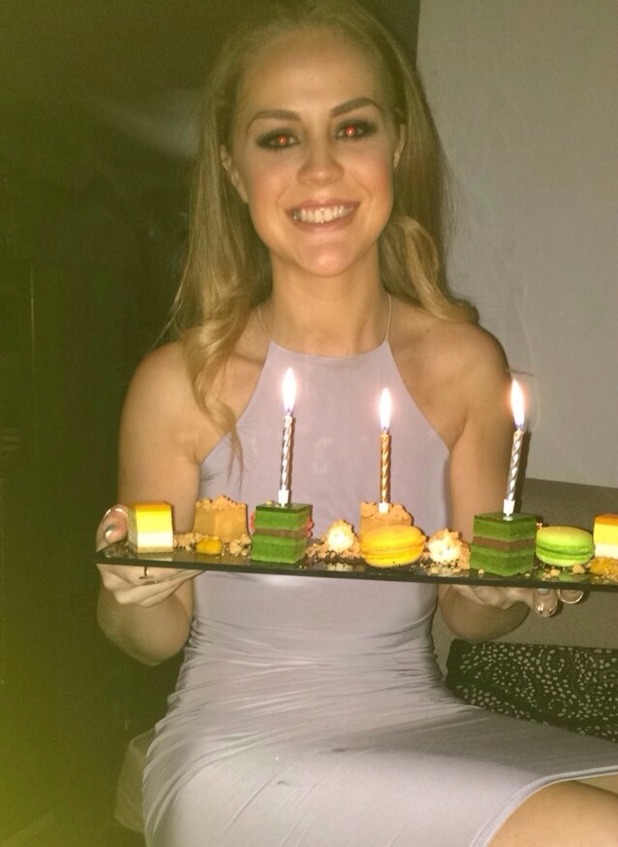 Contour contour...can you contour?
The Kardashian crew are famous for it and now most girls want it, and most make-up artists do it... It's contouring. I tried a two-colour one last year from Tom Ford; it was expensive but it has lasted me a good year until I got sent a professional contour pallet the other week. How cool?! Now the hard thing about this, especially if you're like me and don't really know much about make-up, is where to actually put the dark and the light and the highlighter. Nealey, my friend, who does my make-up tries to tell me how to do it...only I'm not that good. I just can't learn.
I think the general idea is for it to be darker around the bits of your face you don't want to stand out and highlight the bits you do. So I always put dark at the sides of my nose, around the top of my head, and my chin. For the highlighter, I put a line in the middle of my nose and the top of my head, then some on my cheek bones. Like I said, I'm rubbish with make-up, but this is easy enough for me to do, so literally anybody can do it. The one thing I will say - and I've made the mistake of doing it myself - is putting too much on, then it can look very heavy. For photo shoots or stage work, it can be fine, but just for daytime, it can be seen as too much. Everybody has their own method and you just need to find out what works for you, but don't worry girls, it's not as scary as it looks when it's blended in. And make-up artists, sorry if I've done it wrong! Ha ha! Here's my contour pallet: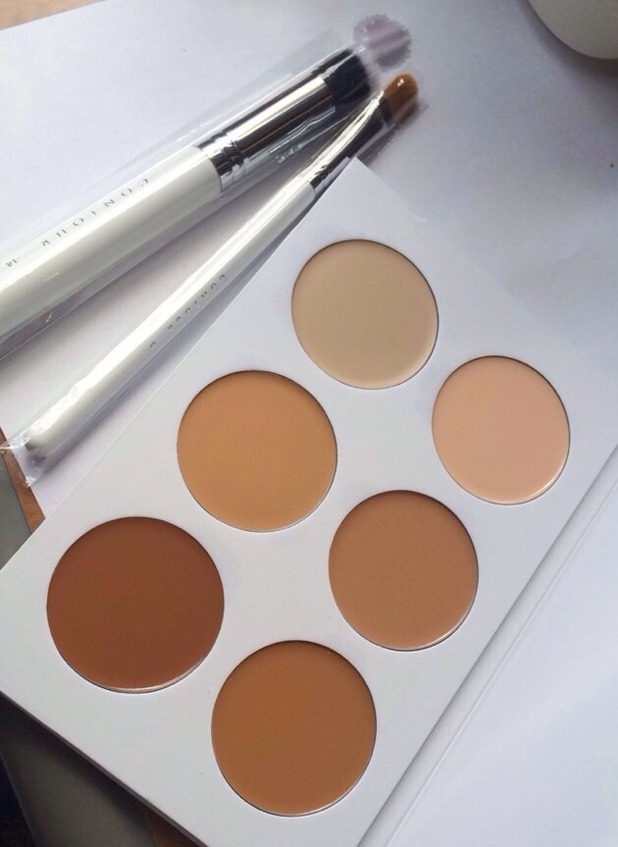 Parklife festival
As I told you all last week, I went to Parklife this weekend, which is a fantastic festival in Manchester. I had such good fun and really enjoyed the weekend. My favourite part was people-watching, which it was great for. I love looking at what girls have on, how they style themselves and put things together. The first day I went for more of what I call a 'boyish look'. I went for a snapback, a black and white playsuit, a checked shirt (which was tied around my waist until later on when it got cold) and a leather jacket. The second day, I would say I looked more like I was in a 80's rock band. I dressed all in black with a tassel jacket and a bandana round my head. Only all day, the bandana kept falling off. Sometimes things only seem practical in your room while trying them on!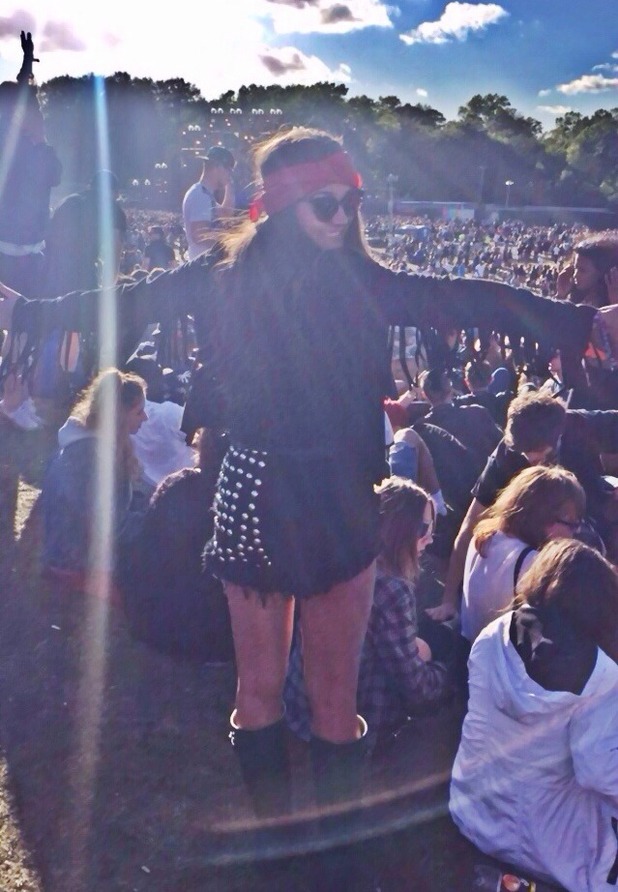 Most girls went for wellies too, but they could easily have gone in normal footwear, as the sun was out and it wasn't really that muddy. Here's me and the girls on both days: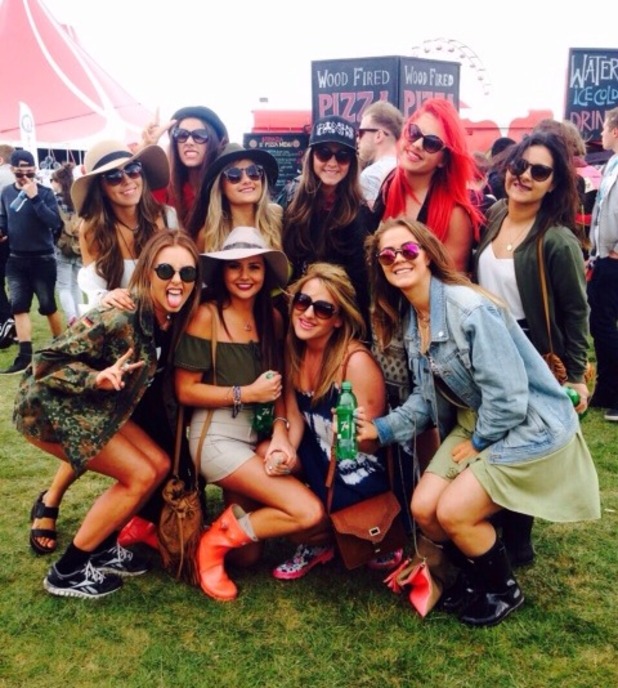 Until next year Parklife, thanks for having us!!!! I LOVED IT!
Style crush
My style crush this week is my beautiful friend Kate, who is on holiday wearing her transfer tattoos. I love how she has used them and put them into an outfit.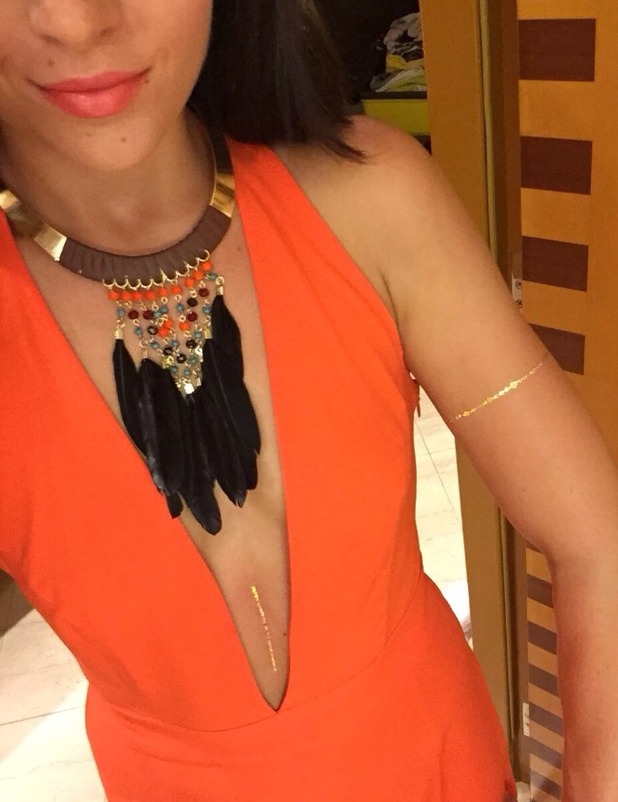 You look beautiful Kate, have an amazing time.
Thanks for reading and have a lovely week.
Peace Up Reveal!
Brooke x
For exclusive competitions and amazing prizes visit Reveal's Facebook page NOW!