Taylor Swift has firmly cemented her relationship with Calvin Harris by sharing a photo of them together via Instagram.
The 'Bad Blood' singer made things very official with her DJ beau after posting this cute snap to her 33.2 million followers on Wednesday (10 June).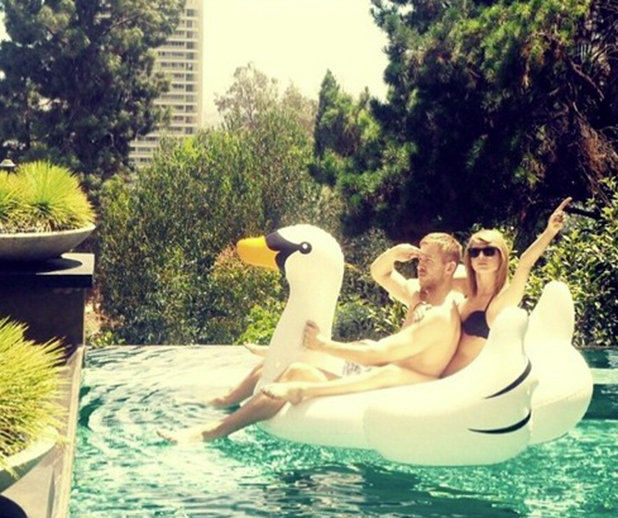 In the picture, Taylor is seen sitting behind Calvin as they float in a swimming pool on a giant inflatable swan. Looks fun, right?!
She added no caption but we reckon the picture speaks for itself anyway!
Neither Taylor nor Calvin has ever publicly commented on their relationship so perhaps this photo was their way of saying, yes, we're together, there you go, we've confirmed it!
Taylor had shared a photo of Calvin earlier that week, although she wasn't in it. She'd snapped him in the kitchen with models Karlie Kloss and Gigi Hadid.
Her caption read: "I took a photo of my favourite people – they were laughing so hard the lens couldn't capture it fast enough!"
Taylor and Calvin began dating earlier this year after
being introduced by mutual friend Ellie Goulding, who recently said
: "I did play matchmaker, that's true. Calvin is a really great mate and he's so fantastic and Taylor is such a cool person who I love.
'I thought, 'They're both really awesome and both really tall, they'll be brilliant together!'"