Kim Kardashian West has poked fun at herself after a fan complimented her pregnancy appearance.
The
Keeping Up With The Kardashians
star announced at the end of May that she's expecting baby number two, with reports claiming the due date is December.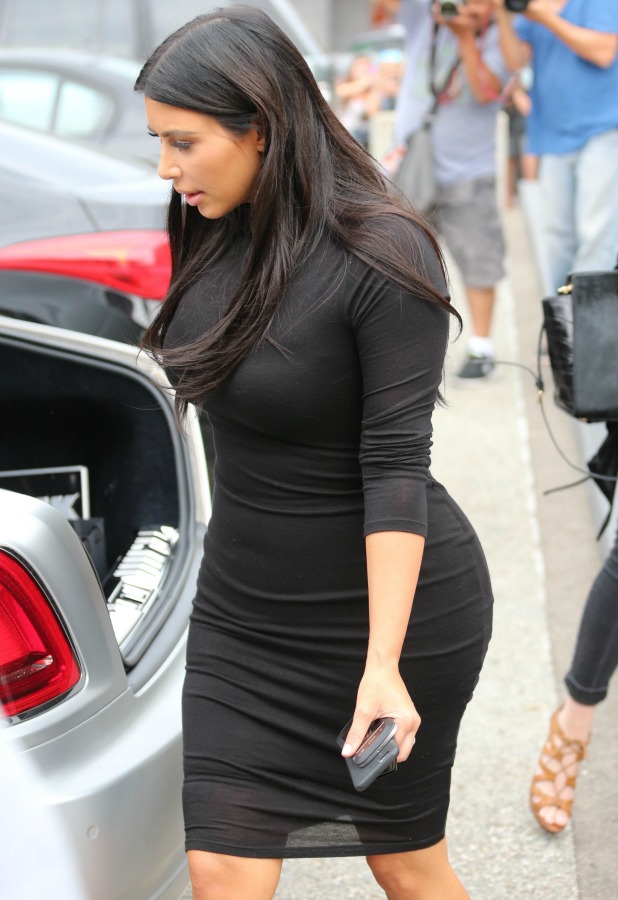 One follower couldn't help tweeting her admiration for Kimmy yesterday, saying: "Kim looks REALLY good with this pregnancy weight!"
Kim jokingly replied: "Honey it's just the beginning lol Lets not get ahead of ourselves LOL."
The 34-year-old has been open in the past about her health problems during her first pregnancy, which saw her
gaining 50lbs and suffering from pre-eclampsia:
"I would swell up. It's really dangerous actually so I had to deliver five weeks early. At the time I didn't know what was going on. It was honestly the greatest challenge of my life to have gained 50lbs."
This time around, the star has said she's enjoying a more nutritious diet.
"I'm really going to try to enjoy this pregnancy more and relax with it. And skip the doughnuts!"
she told People.
"With my first pregnancy I had a doughnut every morning. That's not a good idea. I feel like I'm eating much healthier this time."
Kim showed off her fabulous figure while out shopping in LA yesterday, slipping into a figure-hugging black dress and heels for a visit to Barneys New York.
All you need to know about
Kim Kardashian
: