Khloe Kardashian has hit back at claims her slimmed down figure is the result of cosmetic surgery.
The
Keeping Up With The Kardashians
star posted a string of angry Twitter messages overnight after reading the latest rumours about how she achieved her fabulous body.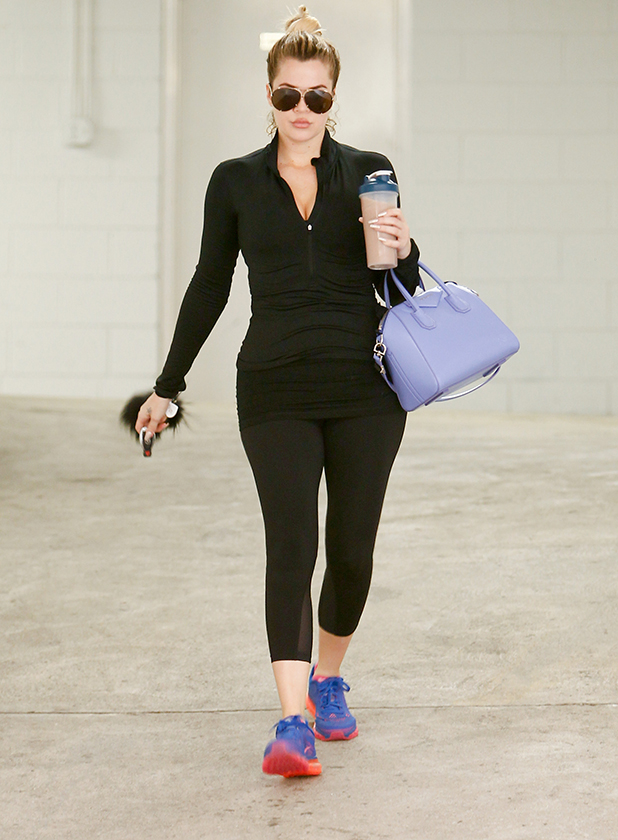 "I find it disgusting but maybe a compliment that I'm being accused of getting Lipo done. I work out 5 days a week. I bust my ass! Yes this is documented by the paps. I'm assuming if I've had any sort of surgery I would need 6-8 weeks off of any intense workout.
"Why is it so hard to give credit where credits due? I work my ass off in the gym. Again maybe I should be flattered?!?! Hummmmm.
"By the way.... I'm sending this tweet from the gym! Hi hater!!!"
Khloe's love of keeping fit is well documented and, as she says, she's frequently pictured heading to and from training sessions with Gunnar Peterson in LA.
In a recent interview with
Cosmo Body
, she revealed it was her split from husband Lamar Odom in 2013 that prompted her to channel her energy and emotions into exercise.
She also spoke about plastic surgery.
"I'm not against plastic surgery – if you want to do a tweak, I'm all for it, but you have to love yourself first because no surgery is going to change your heart. It would have been such an easy solution to get liposuction or whatever, but you have to be healthy to maintain that. I've always felt like 'Wouldn't it be great to accomplish that on your own?'"